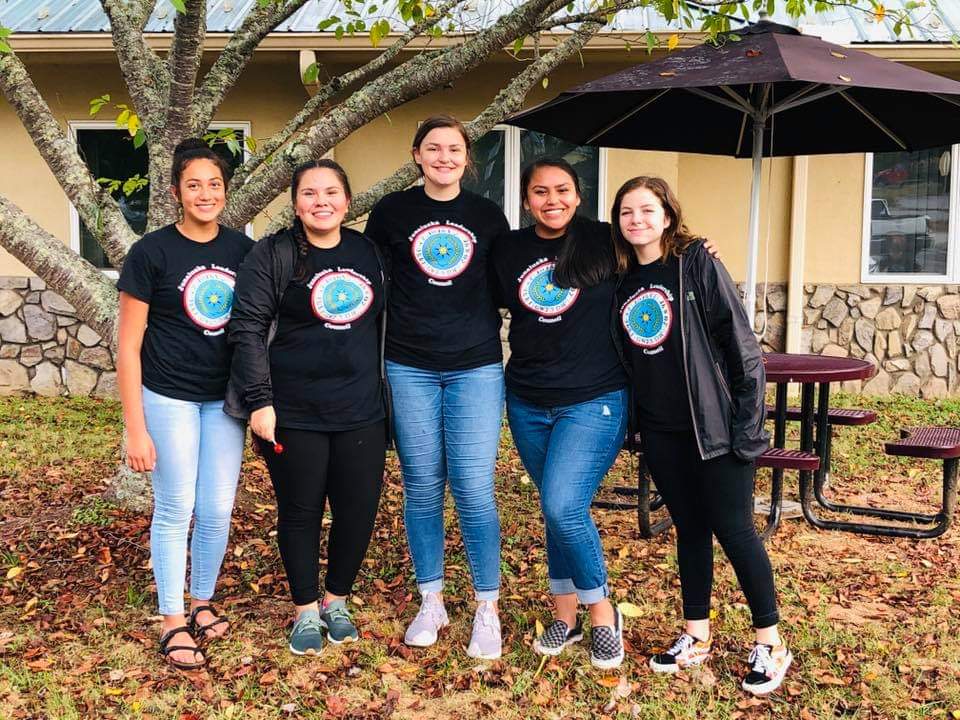 UNITY Earth Ambassador Hope Long, Eastern Band of Cherokee Indians, shares her community involvement: 
October was busy for Hope Long. She is an active member of the of the Eastern Band of Cherokee Youth Council (CYC) and serves as Chairman the Junaluska Leadership Council (JLC). These youth council programs are sponsored by the Eastern Band of Cherokee Indians (EBCI) to develop leadership for younger members. CYC focuses on community service projects and culture and JLC provides members provides exposure and experience of tribal government.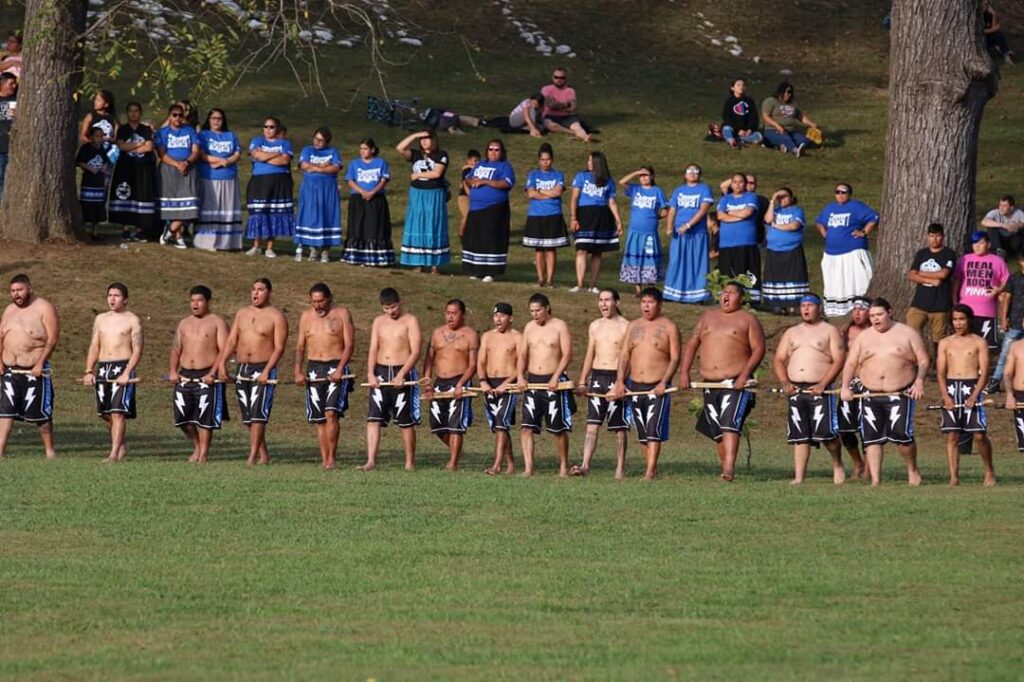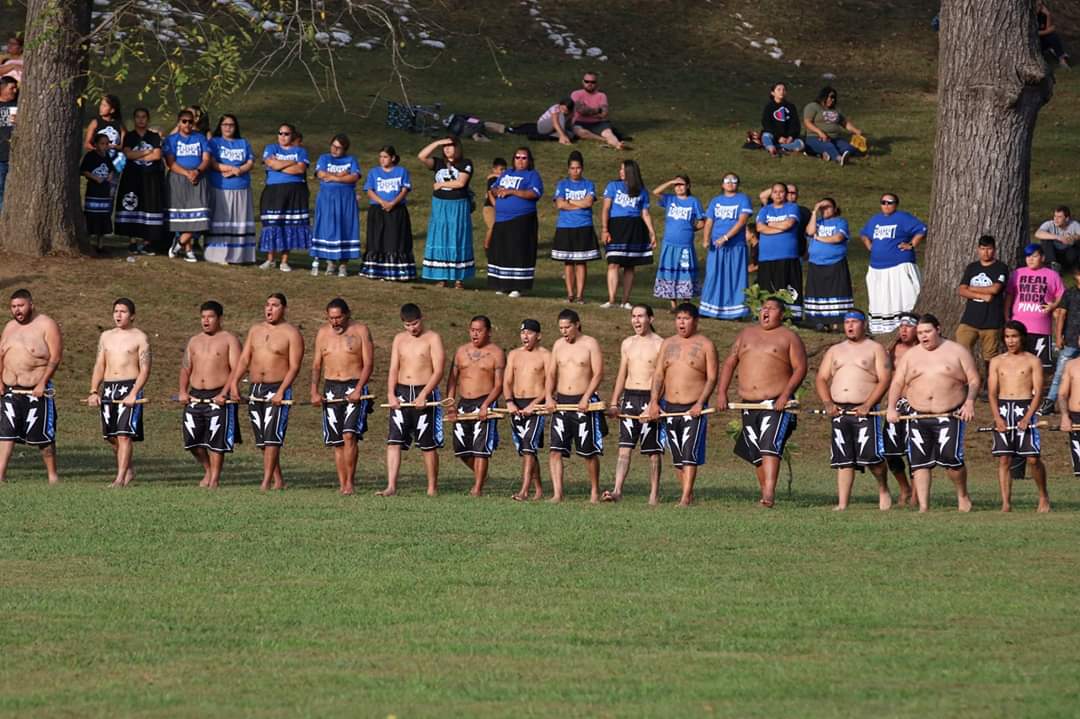 While the annual Cherokee Indian Fair took place, the CYC served lunch and dessert to the tribal elders and veterans. Many of the youth council also took place in traditional games such as the stick ball game (pictured above). Hope expressed, "It was very influential and very eye opening, being surrounded by the people who have seen the way our stickball games and our traditions have changed, but still keep them alive. This is important to me because a lot of people don't know about our games and it is important for younger generations to see how they are supposed to be done."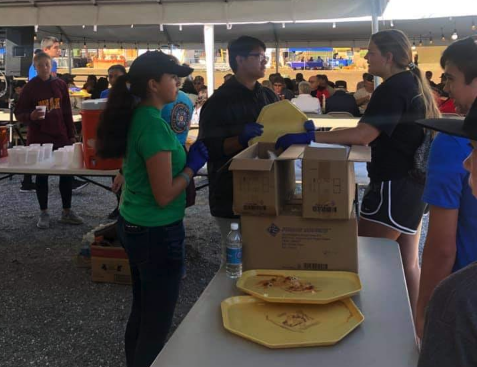 Hope also participated in the annual interview process of new council members. Each candidate was brought in and interviewed by a panel of current members and asked a series of questions. The current members would review and state their opinions on the individuals leadership skills to make their decision. The Junaluska Leadership Council had an entry in the annual EBCI parade. They handed out candy with EBCI Public health and Human Services (PHHS) balloons to the little children.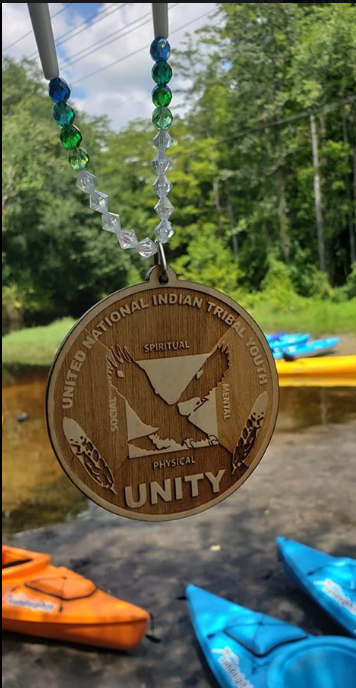 In October, the EBCI community is hosted a haunted house. Hope served alongside other members of her youth council to volunteer to make the event a success.
Earth Ambassadors plan to work with the National UNITY Council Executive Committee and Representatives to campaign for environmental projects for Earth Day 2020. EAs are reaching out to elders in their communities to learn teachings about caring for indigenous resources. They plan to develop an initiative to encourage UNITY youth to approach elders and tribal leaders to carry forward traditional ways. Plans are in place to host Webinars in the near future.
UNITY hopes that the EAs will attend the 2020 Midyear and another environmental excursion. UNITY is seeking a sponsor for the 2019-2020 Earth Ambassador program. For more information contact Tami Patterson at t.patterson@unityinc.org