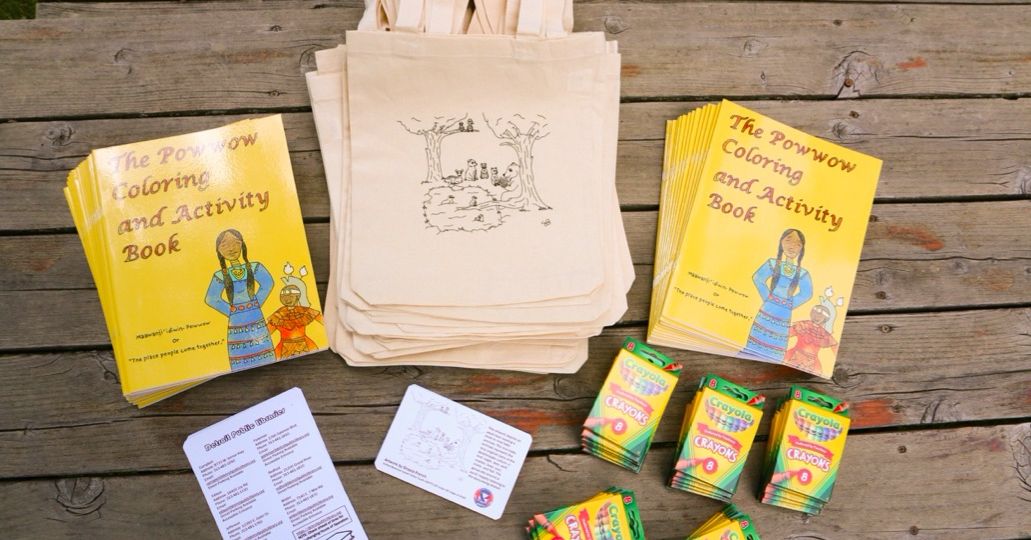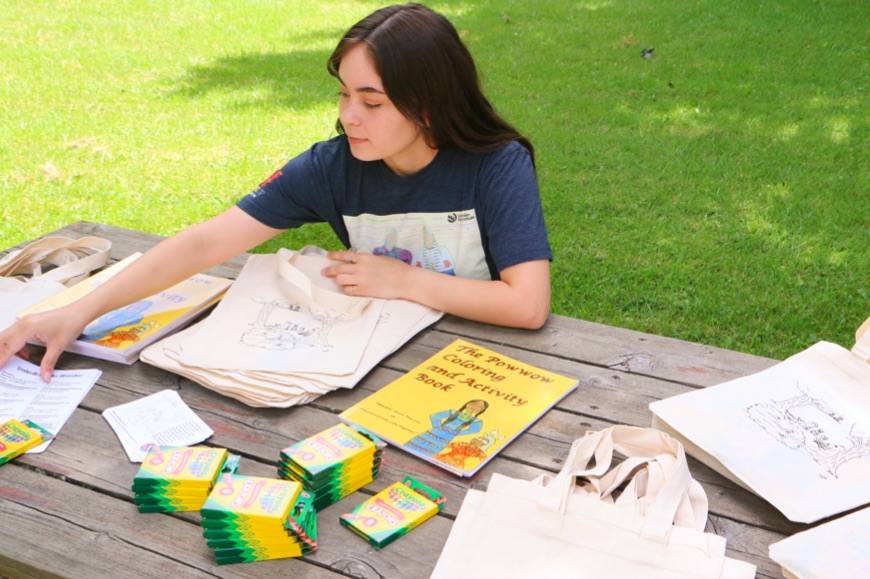 UNITY 25 under 25 awardee, Shayla French, 19, Sault Ste. Marie Tribe of Chippewa Indians, is giving back to her community and is promoting literacy and cultural education at the same time.
Shayla created activity bundles for children visiting the American Indian Health and Family Services clinic in Detroit, Michigan.  Shayla, who also designed an art piece for a custom tote bag, filled the bag with an activity book by a Native author coloring materials, and a flyer with information on local public libraries. The activity books, for children ages 3 – 6, include coloring and word activities in the Anishinaabemowin language as well as cultural teachings.
The medical clinic at the American Indian Health and Family Services keeps a log of the Native children who receive an activity bundle, which allows Shayla to keep track of children receiving the activity bundles. This is a great idea for students looking to do cultural and language preservation activities in their local committees.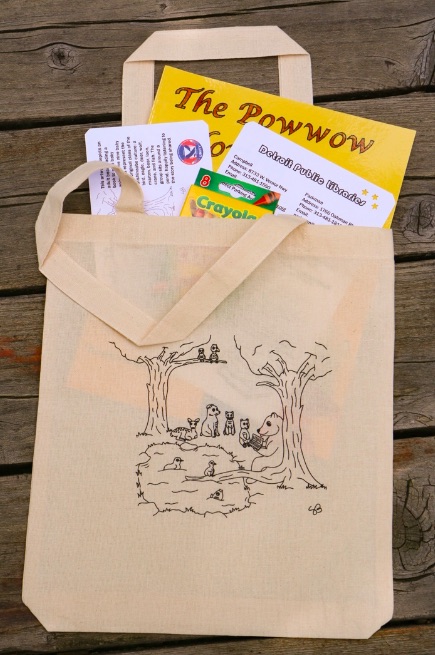 "I started pencil sketching out my idea for the tote bag art in early 2021. My first thought was to hand draw the artwork and scan in a final marker-drawn version to put on the tote bags. However, I did not think that that would produce crisp lines on the printed bags. I began looking into creating the art digitally." Shayla said in reflection of her project. "I knew what company I wanted to use for getting my artwork printed on tote bags and was able to order them as soon as I finished the artwork in summer 2021. The ordering process with the company was fairly simple and the turnaround time was relatively quick. I ordered the activity books and crayons at the same time as the tote bags."
 "Not having done digital art previously, I noticed I had hesitancy towards the medium. I had my initial pencil sketch and the final image in my mind but difficulties with figuring out the software and drawing tablet created a bit of frustration. On many occasions, I knew the line or shape I wanted to draw but couldn't translate it digitally without many trial and errors. However, I really like how the artwork turned out and it looks great on the tote bags."
UNITY's 25 Under 25 awards program recognizes and celebrates the achievements of 25 outstanding Native youth leaders under the age 25 throughout Indian Country. The program, which started in 2014, makes selections based on its leadership and service to the community. These Native youth leaders exemplify UNITY's core mission and exude living a balanced life developing their spiritual, mental, physical, and social well-being.
UNITY Honorees participate throughout the year in various leadership roles at UNITY events. They served as Peer Leaders, photographers, storytellers, workshop presenters, and co-host/emcees at the UNITY National and Mid-Year conferences.  In addition to the recognition, honorees will have an opportunity to experience training and networking that will support their work and endeavors.   Due to the lack of events during the pandemic, UNITY gave mini-grant opportunities to each of the recent 25 under 25 awardees for projects of their choice.