The Southern Plains Region consists of geographical areas and the states of Kansas, Oklahoma and Texas. The Southern Plains region has 35 affiliated youth councils in 3 states within the UNITY Network.
2022 SPRING SOUTHERN PLAINS VIRTUAL MEET-UP
2021 Fall Southern Plains Virtual Meet-Up
UNITY News: Southern Plains Updates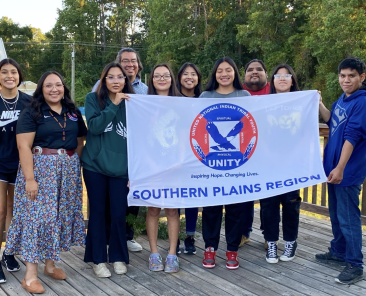 Written Report by National UNITY Council's Southern Plains Representative, Mahiya Ramirez On August 15th, I had the opportunity to journey…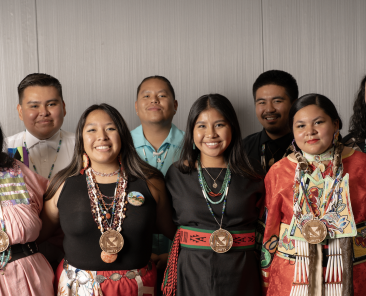 Meet Anagali! He is from Stilwell, Oklahoma, and is a citizen of the Cherokee Nation. For high school, he attended…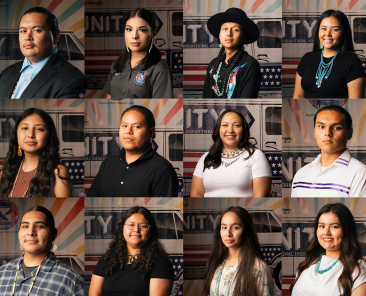 2023-24 National UNITY Council Executive Committee BIOGRAPHIES Jonathan Arakawa, UNITY Co-President Tribe: Lower Elwha Klallam, Washington Jonathan Arakawa is…
6/2/2023 10:12:09 Chelbie Turtle 25 Under 25 Participated in and assisted with the Cherokee Nation Youth Summit 2023 Cherokee Nation;…
6/1/2023 11:46:40 Elwood McClellan Jr Southern Plains Rep "May is always an exciting month, whether your getting ready for a…
6/1/2023 11:25:20 Elwood McClellan Jr Southern Plains Representative Here at the University of Central Oklahoma, we hosted a "Indigenous Broncho…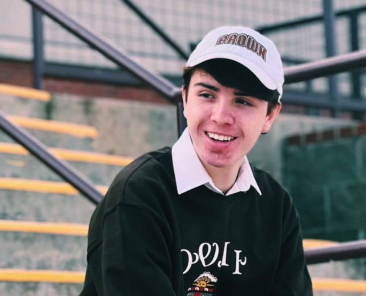 Brown University, March 3, 2023, Pictured, above: Anagali (Shace) Duncan smiles in Brown apparel at his high school athletic field. Sequoyah High…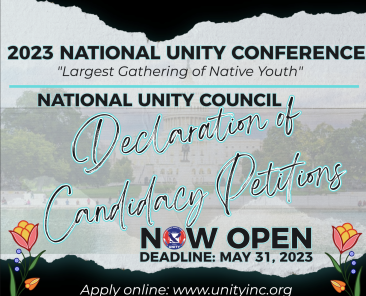 The 2023-24 National UNITY Council Declaration of Candidacy Petition Online Application process is now open. This petition is for National…
6/1/2023 11:09:16 Elwood McClellan Jr Southern Plains Representative The month of march was extremely productive. I was able to get…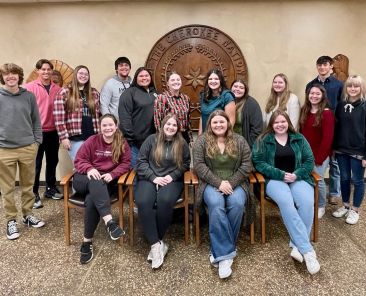 Chelbie Turtle, 25 Under 25 honoree has contributed to the planning of the Cherokee Nation Youth Summit to be held…
6/1/2023 10:39:20 Elwood McClellan Jr Southern Plains Representative In the month of February, there was a lot going on, from…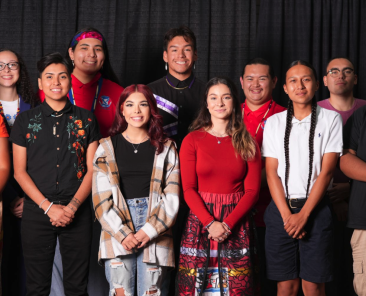 Your UNITY Executive Committee (EC) has been hard at work these past six months within their regions. Explore each youth's…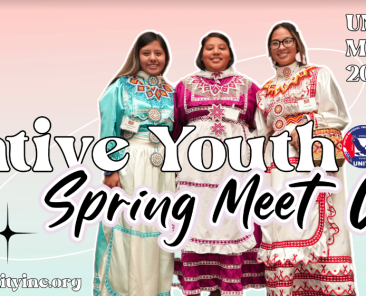 UNITY is hosting regional meet-ups for the purpose of bringing youth councils and Native youth together. At these meetings, UNITY-affiliated…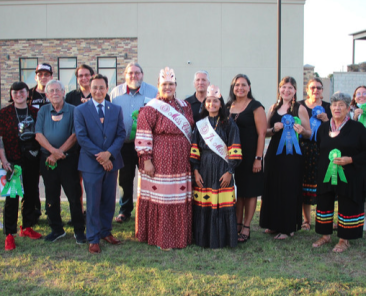 2022-23 UNITY 25 Under 25 Awardee UNITY asked 25 Under 25 Awardee Chelbie Turtle what are the top three…
Southern Plains Regional Representative: Mahiya Ramirez
Mahiya Ramirez – UNITY Southern Plains Area Representative
Tribes: Muscogee Creek
She is a junior at the University of Central Oklahoma majoring in Mass Communication Photographic Art with a minor in Journalism. Mahiya is an active member of the Mvskoke Nation Youth Council, serves as the Speaker, and has held other executive committee roles since 2017. She participates and volunteers at our cultural events and festivals. The most memorable moments are spent with our elders and youth. Mahiya's passion is the music of different genres. 
She plays both American and Native American flute. She appeared in Spirit Flute: Healing the Heart " a documentary of Oklahoma Native America flute players; she was mentored by an elder on how to make a flute from cedar and bamboo. Mahiya believes music heals the mind, heart, and soul and uses music herself as therapy. She also enjoys spending time with family members and friends. It is an honor to serve as the United National Indian Tribal Youth (UNITY) Southern Plain Area Representative. I am excited to engage Native youth to become more empowered and let their voices be heard by remaining dedicated, supportive, and focused as we approach this journey together. She will continue to be the best of herself and a role model for all native communities not only in the Southern Plain Region; but across the United States. I look forward to meeting all the youth councils in my region.
Southern Plains REGION
Mahiya Ramirez, Southern Plains Regional Representative
National UNITY Council Executive Committee
Southern Plains Region Youth Councils
Three Fires of PBPN
Field Kindley Memorial High School Youth Council
Indigecomms
Firekeepers Youth Council
Haskell Indian Nations University
Absentee-Shawnee
Fire Lodge Youth Council
Sac & Fox Nation Youth Council
WAT.RISE
Anadarko UNITY Council
Etem Omvlkusen Unity Council
Kickapoo UNITY Council
WahZhaZhe Youth Council
Cheyenne-Arapaho UNITY Youth Council
Penola District Youth Council
Jones Academy Warrior Spirit UNITY
Cherokee Nation Tribal Youth Council
Mvskoke Nation Youth Council
IAMNDN
N8V Generation
Deleware County Inter-Tribal Youth Council
Iowa Tribe Of OK Unity Youth Council
Many Nations Youth Council
E.A.G.L.E.S. Youth Council
Tulsa Native Youth Board
IHCRC Native Nations Youth Council
Okemah Indian Community Youth Council
Kognito
Osage Nation youth Council
Thlopthlocco Tribal Town
Wetumka N8V Youth Council
Alabama-Coushatta Inner Voice Youth Council
Tigua Youth Council
Kickapoo Traditional Tribe of Texas
UNITY of Texas Council

Crystal
"Being here with UNITY is such a great experience. You get to meet so many new people and learn more about different tribes and their cultures.""

Marisa
"The gathering, the sharing of cultures, the UNITY of our people!"

Greg
"Our YOUTH is the future!"

Fefe
"It's the best place to be open about what you think and what you want to do for your school or community. They make you feel like family and welcome you openly."

Darlene
"Great organization that allows empowerment for the Native youth to excel in leadership skills, networking opportunity, and early professional growth."

Kay
"Awesome for youth group & leadership."