UNITY provides Native American and Alaska Native youth an experience, like no other
UNITY Communication Platforms
Storytelling comes in many forms. UNITY utilizes a variety of media to reach Native youth including an E-Newsletter. To sign up for UNITY's E-Newsletter, just scroll to the bottom of the page and sign up.
In addition, UNITY strives to reach audiences in real time via text blasts. To sign up, text "UNITY" to 474747.
For more information about our event sponsorship opportunities, or to receive an electronic copy, please contact Greg Mendoza, Fund Development Manager, at g.mendoza@unityinc.org or call (480) 718-9793.
Custom and exclusive opportunities available.
UNITY News
Background
UNITY expanded its news network in 2014 with the production of mini-newscasts. A Communications boot camp and the production of four to five-minute newscasts are part of UNITY's youth programming. The mini-news segments are shown daily during the annual UNITY Midyear Conference and National UNITY Conference. Every year, thanks partners and mini-grants from various sponsors, UNITY continues to further its mission by empowering Native youth to tell their own stories as well as report on activities at the National UNITY Conferences. Communications camps allow Native youth to explore the world of journalism and inspire them to produce videos about issues or activities important to them.
Northwest Rep. Mazie Countryman had the opportunity to volunteer at the 7th annual Idaho State University Indigenous Peoples Day event…
On Halloween, Midwest Region Rep Marla Mesarina set up a UNITY booth in Cass Lake Minnesota on the Leech Lake…
The Peninsula College Indigenous Language Programs had the opportunity to attend the 11th Annual Indigenous Language Institute Symposium (Oct. 23-25,…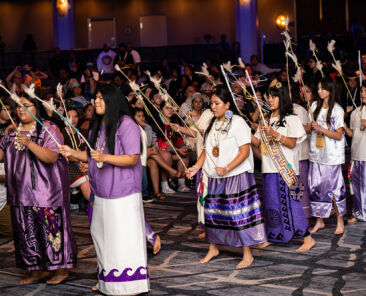 FOR IMMEDIATE RELEASE           Media Contact: Melissa Kaszuba melissa@uriascommunications.com November 3, 2023       UNITY…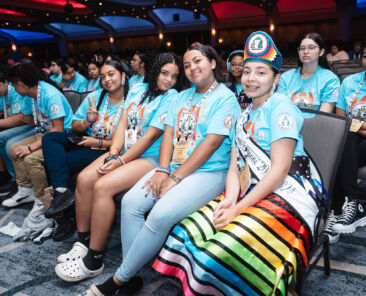 FOR IMMEDIATE RELEASE           Media Contact: Melissa Kaszuba melissa@uriascommunications.com November 1, 2023     UNITY Announces…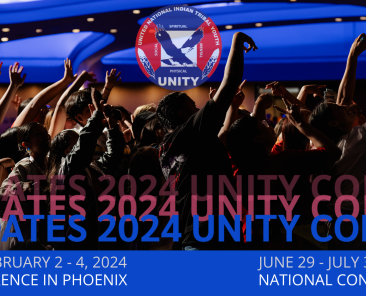 Are you wondering what to do with unused youth program funding for Fiscal Year 2023? UNITY is happy to work…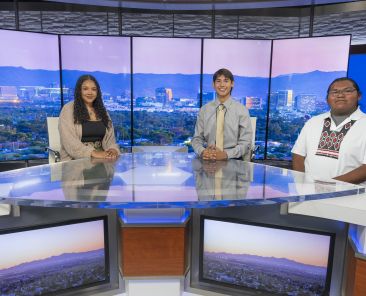 Would you like to serve as a featured news anchor for UNITY News? UNITY is seeking 10 news anchors (males and females) for a two-minute News segment once a month….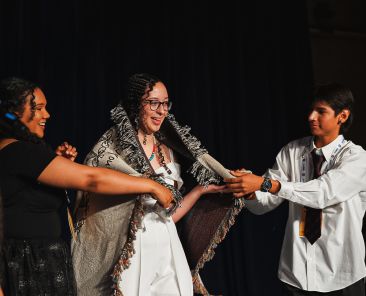 UNITY has a very limited supply of blankets specially made for the 2023 National UNITY conference held in Washington, DC….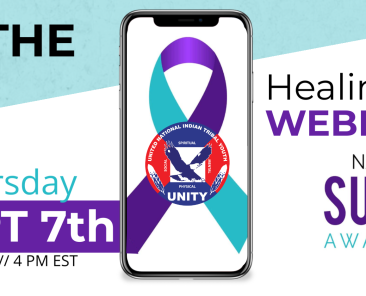 Click Here to RSVP:  https://us06web.zoom.us/j/82638612872 UNITY in partnership with WeRNative And THRIVE presents the Healing Circle Webinar in honor…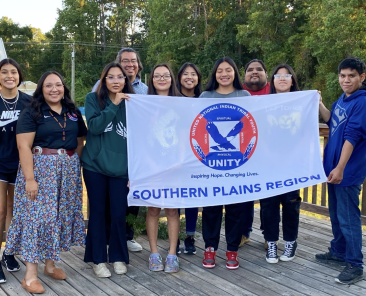 Written Report by National UNITY Council's Southern Plains Representative, Mahiya Ramirez On August 15th, I had the opportunity to journey…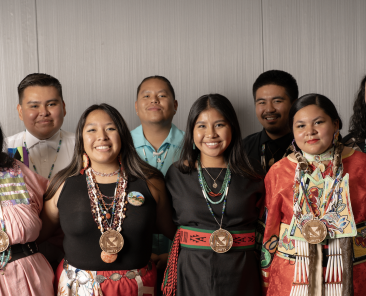 Meet Anagali! He is from Stilwell, Oklahoma, and is a citizen of the Cherokee Nation. For high school, he attended…