The Northeast Region consists of geographical areas and the states of Ohio, Pennsylvania, New York, New Jersey, Maryland, Delaware, Connecticut, New Hampshire, Vermont, Rhode Island Massachusetts, Maine and DC . The Western region has 14 affiliated youth councils in 12 states within the UNITY Network.
2022 SPRING NORTHEAST VIRTUAL MEET-UP
2021 Fall NORTHEAST Virtual Meet-Up
UNITY News: Northeast Updates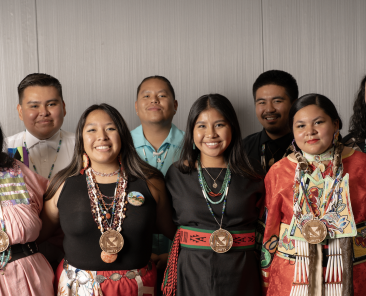 Meet Anagali! He is from Stilwell, Oklahoma, and is a citizen of the Cherokee Nation. For high school, he attended…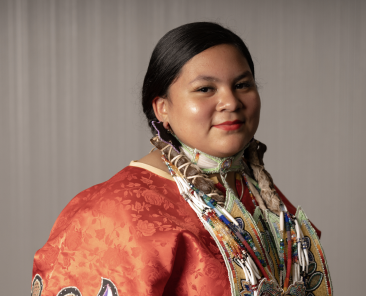 Earth Ambassador Liliana Mars attended a cultural exchange with my tribe (Narragansett) and the Māori as Earth Ambassador and as…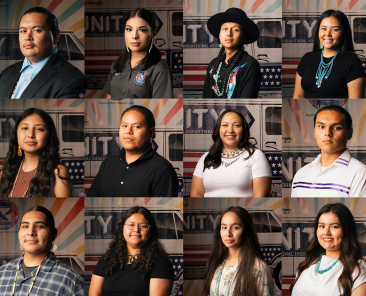 2023-24 National UNITY Council Executive Committee BIOGRAPHIES Jonathan Arakawa, UNITY Co-President Tribe: Lower Elwha Klallam, Washington Jonathan Arakawa is…
6/9/2023 15:04:29 Watson Whitford Executive Committee member For this month I have continued connections with the Chippewa Cree Tribal youth…
6/10/2023 6:20:06 Nathan Solorio Executive Committee In the month of June I attended a zoom meeting with Native American LifeLines…
6/10/2023 6:11:02 Nathan Solorio Executive Committee In the month of May I attended the Honoring Our Communities Round Dance Angela…
6/10/2023 6:02:41 Nathan Solorio Executive committee In the beginning of April I had the opportunity to be invited to the…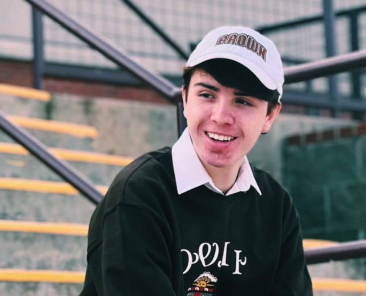 Brown University, March 3, 2023, Pictured, above: Anagali (Shace) Duncan smiles in Brown apparel at his high school athletic field. Sequoyah High…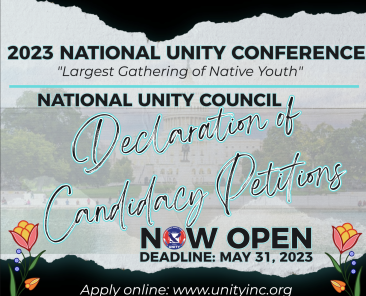 The 2023-24 National UNITY Council Declaration of Candidacy Petition Online Application process is now open. This petition is for National…
6/10/2023 5:56:01 Nathan Solorio Executive Committee In the month of March the Southeastern Representative and I hosted our Regional meetup….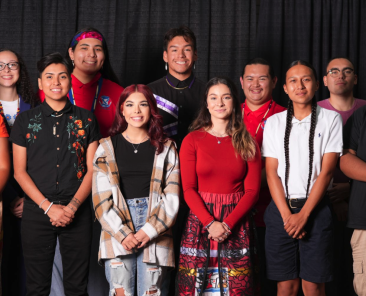 Your UNITY Executive Committee (EC) has been hard at work these past six months within their regions. Explore each youth's…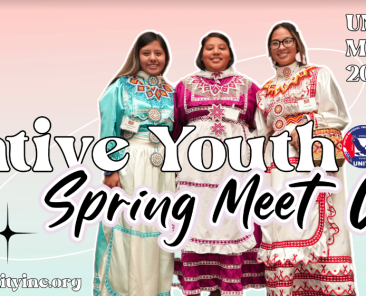 UNITY is hosting regional meet-ups for the purpose of bringing youth councils and Native youth together. At these meetings, UNITY-affiliated…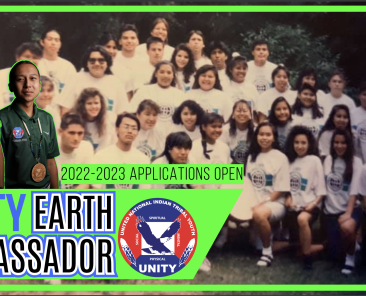 The environmental stewardship program which was started in the 1990s, engages Native American and Alaska Native youth in training sessions…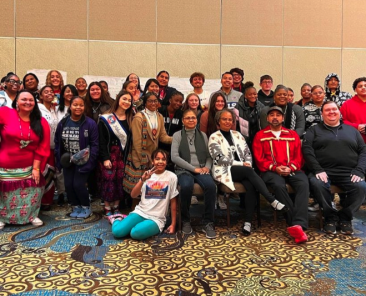 The National UNITY Council's Northeastern Representative Nathan Solorio, also recently awarded the prestigious 25 Under 25 award, has been traveling…
Northeast Regional Representative: Nathan Solorio
Nathan Solorio is a citizen of the Brokenhead Ojibway Nation. Mr. Solorio is the Northeast Regional Representative to the National UNITY Executive Committee
Northeast Region Description
The UNITY Northeast Region is home to tribes, youth councils, organizations and individuals from Maine, Massachusetts, Connecticut, New Hampshire, New York, New Jersey, Pennsylvania, Ohio, Maryland, Rhode Island, Delaware, Vermont, Indiana, and the District of Columbia. 
How can we help?
If you are interested in learning more about UNITY, information on forming a youth council, or getting involved as an individual, or about our programs reach out to Northeast Representative, Nathan Solorio, of the Brokenhead Ojibway Nation at northeast@unityinc.org
Biography of Nathan Solorio, Northeast Regional Representative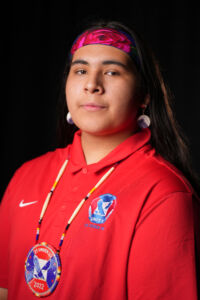 Nathan Solorio, 15, is a descendant of the Roseau River Anishinabe Nation and is enrolled with the Brokenhead Ojibway Nation from Scanterbury, Manitoba, Canada. Nathan is currently a Sophomore in CAOLA High School through the West Shore School District in Camp Hill, Pennsylvania. His recent honors include being a recipient of the 5th class of UNITY'S 25 Under 25 National Leadership Recognition Program. He was also recently inducted into UNITY's 2022-2023 National UNITY Conference Executive Committee as UNITY's Northeast Regional Representative. He enjoys traveling with his family, going to powwows, spending time with his friends, and meeting new people. In the future, he plans on attending college and majoring in Nursing. Nathan is focused on meeting and working with the youth councils in his region. He believes in community service, is about positive vibes, and helping others.
NORTHEAST REGION
Nathan Solorio, Northeast Regional Representative
National UNITY Council Executive Committee
Northeast Region Youth Councils
Council for the Advancement of Young Adults
Mohegan Youth Council
Mashantucket Pequot Youth Council
Aquinnah Wampanoag Tribal Youth Council
Mashpee Wampanoag Youth Council
Penobscot Nation Youth Council
New Dawn Tribal Youth Council

Seneca Nation of Indians Tribal Youth Council

St. Regis Mohawk Tribe

Native Connections Youth Advisory Board

Shinnecock Nation Youth Council
Haudenosaunee Tribal Youth Council
Seneca Nation Native Connections Youth Group
Narragansett Youth Council

Crystal
"Being here with UNITY is such a great experience. You get to meet so many new people and learn more about different tribes and their cultures.""

Marisa
"The gathering, the sharing of cultures, the UNITY of our people!"

Greg
"Our YOUTH is the future!"

Fefe
"It's the best place to be open about what you think and what you want to do for your school or community. They make you feel like family and welcome you openly."

Darlene
"Great organization that allows empowerment for the Native youth to excel in leadership skills, networking opportunity, and early professional growth."

Kay
"Awesome for youth group & leadership."