The Northwest Region consists of geographical areas and the states of Alaska, Oregon, Idaho and Washington, . The Northwest region has 45 affiliated youth councils in 4 states within the UNITY Network.
SIGN UP TO MEET OTHER UNITY YOUTH IN YOUR Region: Virtual Meet-UPs & Town HALLS
APPLY TO BE A REGIONAL REPRESENTATIVE ON THE NATIONAL UNITY COUNCIL EXECUTIVE COMMITTEE
UNITY News: Northwest Updates
Northwest Rep. Mazie Countryman had the opportunity to volunteer at the 7th annual Idaho State University Indigenous Peoples Day event…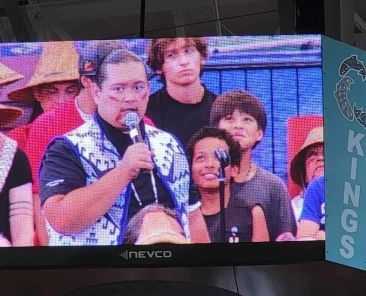 After 4 long years, Tribes throughout the Northwest came together for their Annual Canoe Journey. This year, canoes from Canada,…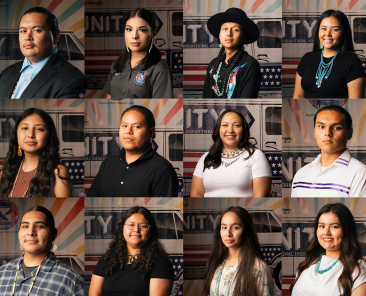 2023-24 National UNITY Council Executive Committee BIOGRAPHIES Jonathan Arakawa, UNITY Co-President Tribe: Lower Elwha Klallam, Washington Jonathan Arakawa is…
6/12/2023 14:42:08 Jonathan Arakawa NUC Secretary & Northwest Representative and UNITY 25 Under 25 "NUC Secretary & Northwest Representative Report…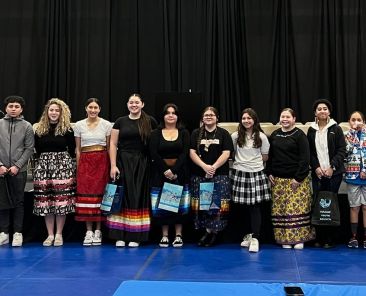 NORTHWEST REGIONAL REPORT FOR MARCH, 2023 Prepared by Jonathan J. Arakawa, NUC Secretary & Northwest Representative The month of March…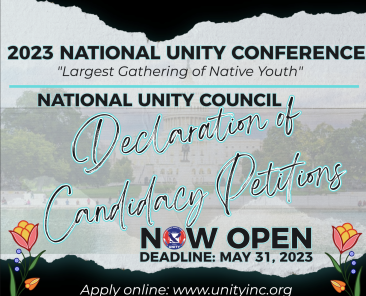 The 2023-24 National UNITY Council Declaration of Candidacy Petition Online Application process is now open. This petition is for National…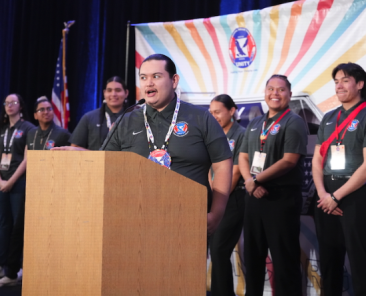 FEBRUARY 2023 Northwest Regional Report From the Desk of the NUC Secretary & Northwest Representative, and UNITY 25 Under 25…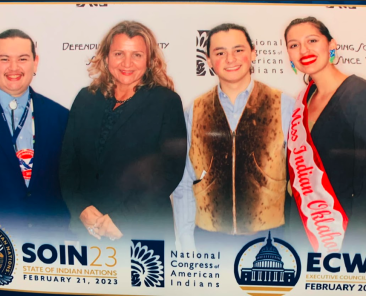 From the Desk of Jonathan Arakawa: the NUC Secretary & Northwest Representative, and UNITY 25 Under 25 Honoree As part…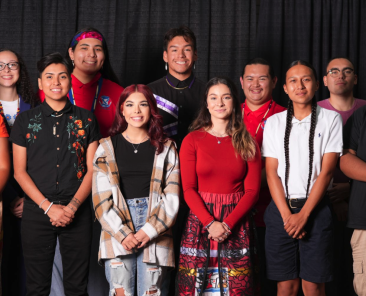 Your UNITY Executive Committee (EC) has been hard at work these past six months within their regions. Explore each youth's…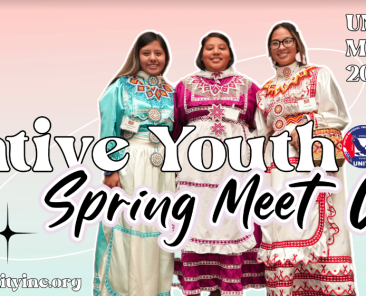 UNITY is hosting regional meet-ups for the purpose of bringing youth councils and Native youth together. At these meetings, UNITY-affiliated…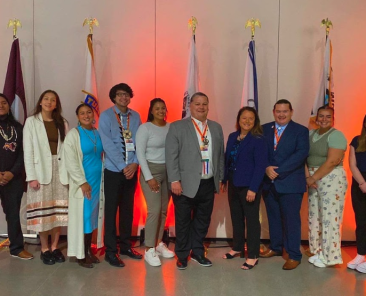 "Entering a New Dawn of Healing with UNITY" Prepared by Jonathan J. Arakawa, NUC Secretary & Northwest Representative Members…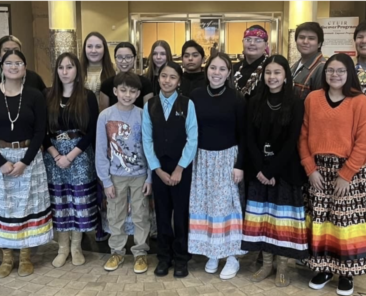 Whitman Wire – Written by Katherine Ellis, News Reporter February 2, 2023 The Confederated Tribes of the Umatilla Indian Reservation's…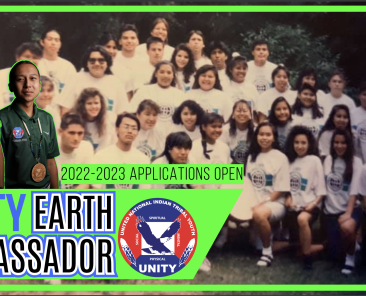 The environmental stewardship program which was started in the 1990s, engages Native American and Alaska Native youth in training sessions…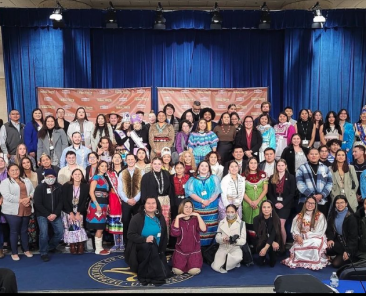 From the Desk of Jonathan Arakawa, Nationa UNITY Council Secretary, Northwest Representative and 25 Under 25 Awardee: The New Year…
Northwest Regional Representative: Mazie Countryman
Mazie Countryman – UNITY Northwest Area Representative
Tribes: Northern Arapaho/Eastern Shoshone/Shoshone Bannock/Navajo
Mazie Countryman is an enrolled member of the Northern Arapaho tribe and is affiliated with the Eastern Shoshone, Shoshone Bannock, and the Navajo Nation. Ms. Countryman is a full-time student at Idaho State University majoring and working towards her bachelor's degree in Pharmacy. After she has pursued her bachelor's degree she would like to obtain her doctorate in pharmacy. While she attends college as a full-time student, she devotes her time to the Fort Hall Youth Council serving as President. She also was a girl scout for 8 years and still carries the values of the Girl Scout motto in her everyday life which is being honest, fair, considerate, helpful, and kind. Ms. Countryman is an active member of her community and she is committed to making a difference each day. While doing so, she serves with dignity and integrity. She believes service is an important way to give back and help others. Mazie's passion for service is inspiring, and she is always looking for new ways to get involved and to make an impact. Mazie loves to excel in every opportunity that comes her way. One of those was Mazie passing and becoming certified as a pharmacy technician when she was a senior in high school. Throughout all of her achievements, she has stayed positive and persevered to get the job done. She loves to uplift everyone and truly shows her kindness across Indian country. Ms. Countryman serves as the 2023-2024 Northwest Area Representative for the National Unity executive committee; representing Idaho, Washington, Oregon, and Alaska. Although Ms. Countryman is a representative of the Northwest region, she wants everyone to know she will still support and advocate for native youth all across Indian country. Ms. Countryman is very passionate about native youth and believes they are the future. Whether she is mentoring, volunteering, at school, etc., she is always finding ways to support and empower young native youth, her dedication to this cause is truly inspiring. Mazie's passion, confidence, determination, commitment, and  natural talent for problem solving; makes her a natural leader, and shows that she has the ability to communicate her ideas clearly and effectively. She truly is an inspiration to those around her. Ms. Countryman believes that everyone deserves equal opportunities and access to resources, regardless of their background or circumstances. Mazie wants everyone to know that she is open to meeting new people and is excited and looking forward to this year serving as the 2023-2024 Northwest Area Representative! She cant wait for the unique opportunities ahead of her!
NORTHWEST REGION
Mazie Countryman, Northwest Regional Representative
National UNITY Council Executive Committee
Northwest Region Youth Councils
Regional Youth Advisory Council (RYAC)
Togiak UNITY YC "The Beat Goes On"
Native Village of Eyak
Yaghanen Youth Council
Qikiqtagruk Inupiaq Youth Council
Tanana Chiefs Conference Emerging Leaders Advisory Council
Leaders of Tomorrow
Aniak Traditional Youth Center
Aleut UNITY Tribal Youth Council
Gwichyaa Zhee Gwich'in Tribal YC
Native Village of Port Heiden
Coeurd'Alene Tribal Youth Council
Fort Hall Youth Council
Burns Paiute Tribe Youth Leadership Council
Confederated Tribes of Coos, Lower Umpqua and Siuslaw Indians
Siletz Youth Council
Cow Creek Tribal Youth Council
Many Nations as One Youth Council
The Klamath Tribes Youth Council
Chemawa Indian School Student Council
Cowlitz Indian Tribe Youth Council
Elwha Tribal Youth Council
Kiis Council
Nevplelem Youth Council
Nooksack Tribal Teen Council
Tulalip Youth Counci
Inchelium Youth Council
Kalispel Youth Council
Colville Tribes' Omak District Youth Council
Nisqually Youth Council
Quinault Teen Council
Suquamish Youth Council
Swinomish Youth Council
River Ridge High School YC
Yakama Nation Youth Council
Toppenish Youth Council
Clover Park School Dist. Native Pride YC
Omak District Youth Council
Puyallup Tribal Youth Council
Squaxin Island Tribe
Chehalis Tribal Youth Council

Crystal
"Being here with UNITY is such a great experience. You get to meet so many new people and learn more about different tribes and their cultures.""

Marisa
"The gathering, the sharing of cultures, the UNITY of our people!"

Greg
"Our YOUTH is the future!"

Fefe
"It's the best place to be open about what you think and what you want to do for your school or community. They make you feel like family and welcome you openly."

Darlene
"Great organization that allows empowerment for the Native youth to excel in leadership skills, networking opportunity, and early professional growth."

Kay
"Awesome for youth group & leadership."