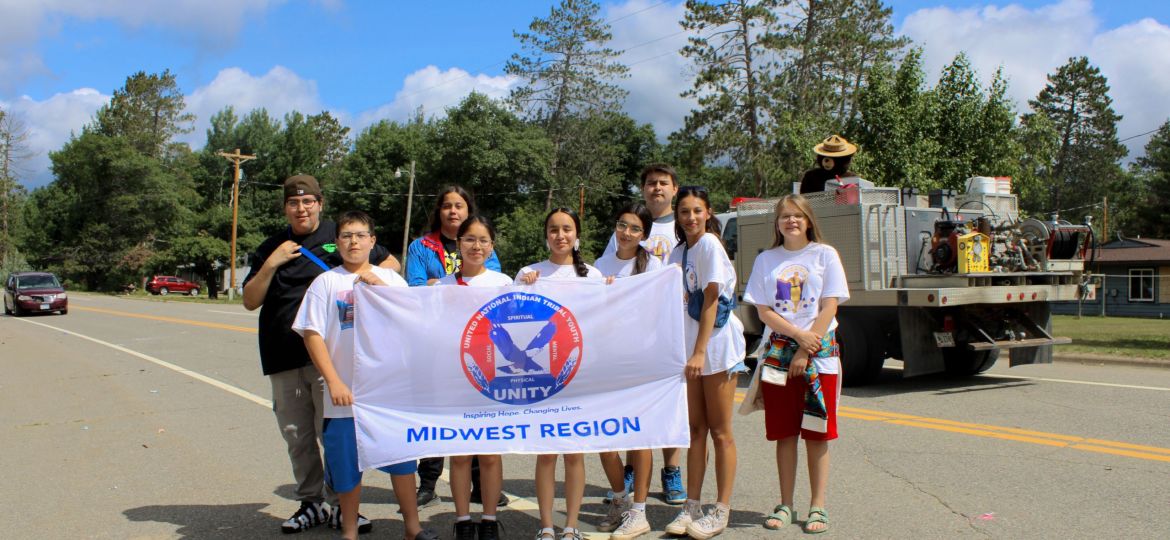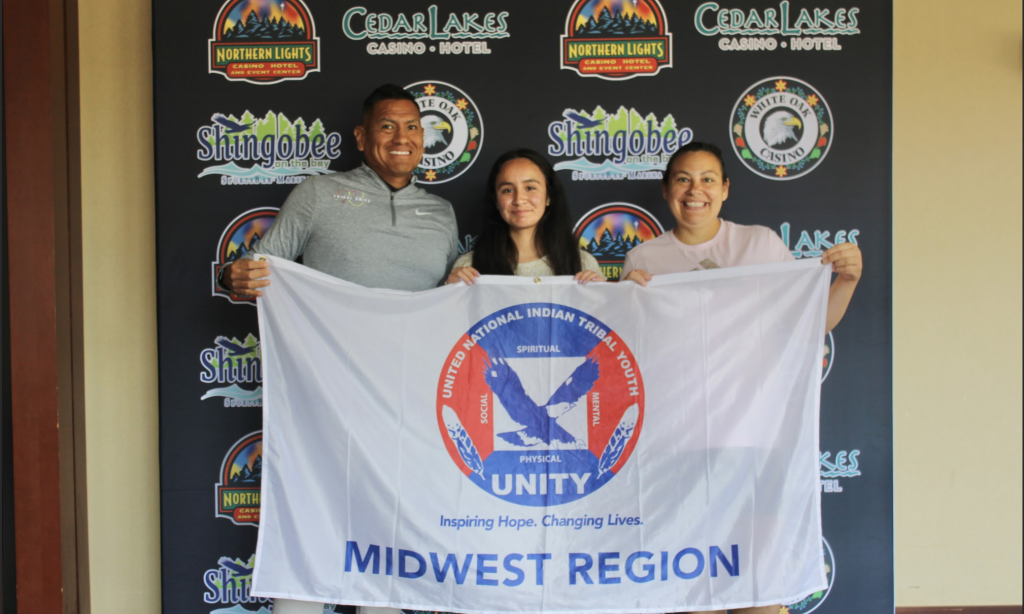 Executive Committee Midwest Representative Marla Mesarina attended the 2-day Intertribal Youth Summit hosted by The Coalition Planning Committee of the Leech Lake Band of Ojibwe and their sponsors. Marla had the opportunity to participate in workshops and socialize with other youth and youth councils in the Midwest region.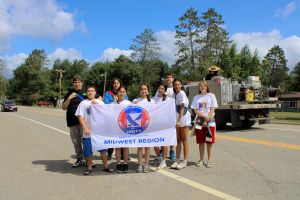 "I had an amazing time speaking with Gary Charwood about a plan to get youth councils started and affiliating with UNITY within this region. I was introduced to individuals and groups who want to start a youth council and get more involved with UNITY. I am so excited to work with these amazing people. I also met a former Midwest Representative, Jessica Bobrowski!" said Representative Mesarina.
Marla Mesarina is Leech Lake Band of Ojibwe & Sisseton Wahpeton Oyate and was recently elected as Midwest Representative at the 2023 National UNITY Conference in Washington, D.C. The UNITY Office is very excited to have our youth cohorts so eager to make connections within their regions and help provide resources when necessary.
Leech Lake Youth Tobacco Program is a grant-funded program funded by the Minnesota Department of Health. They provide education to our youth and communities through the use of traditional methods and education on the harmful effects of commercial tobacco. They aim to work with the Local Indian Councils (LIC), and schools on and near the Leech Lake Reservation to establish youth councils within each school and community.
Also, they continue to partner with existing programs on and off-reservation organizations to promote cultural activities, such as drum and dance, spiritual runs, monthly cultural retreats, and hands-on harvesting of our natural medicines, such as kinnikinnick and sage picking.
Gary Charwood,
Youth Activity Project Coordinator
Marla Mesarina – UNITY Midwest Area Representative
Leech Lake Band of Ojibwe/Sisseton Wahpeton Oyate Sioux, Minnesota
Marla is from the Leech Lake Band of Ojibwe and an enrolled member of the Sisseton Wahpeton Oyate Tribe. Marla is culturally motivated and shows her perseverance through her cultural involvement. Marla served as the Miss Minnesota Indian Education Association Ambassador 2022-2023, hosting specials for the community to be involved in. Marla is active in her community by traveling to powwows and jingle-dress dancing. One of her dancing  accomplishments is receiving "Iron Woman Jingle Dress Champion 2021." She was recently elected to serve as a Representative on the 2023-2024 Minnesota Association of Student Councils (MASC) Northwest Division Board, where she represents diversity and brings awareness to students' mental health. Marla was a UNITY Newscaster at UNITY 2022 in Minneapolis, Minnesota. 
Marla is the recipient of the 2022-2023 Minnesota Indian Education Association "High School Student of the Year," which is an award given to a high school student in the state of Minnesota who brings inspiration to Indian country. She attends TrekNorth Jr. and Sr. High School in Bemidji, Minnesota, where she implements culture into her school life as Native Youth Council President, National Arts Honors Society President, National Honors Society Vice      President, and Student Council Vice President. Through her work on the Native Youth Council, Marla implemented the Ojibwe  "Ojibwe word of the week" into her school's morning announcements and created an after-school beading club. She is an active member of her high school speech team, choosing material to bring awareness to the effects of historical & generational trauma on native youth.  She was awarded the "Most Valuable Speaker" and the "Most Decorated Speaker." Marla also runs track and, for the 2022 season, was awarded "Most Valuable Girls Sprinter." Marla loves networking with Native youth in Indian Country. She thrives best when surrounded by native youth and is actively working to advance community accessibility to bring awareness to numerous issues surrounding generational trauma, as well as the culture as a whole.
CONTACT:
Marla Mesarina, UNITY Midwest Area Representative
Email: midwest@unityinc.org