Residing in the heart of the Native American Corridor in downtown Minneapolis, American 
Indian
 OIC and the Native American Community Development Institute (NACDI) have been working tirelessly to register voters and motivate the Native swing vote.
The two organizations partnered together for a successful 
National
 Voter Registration Day event, which featured a walk-up 
Indian
 Taco bar and resource drive that drew more than 200 new voters. They have also planned a weekly 'Democracy and Donuts' table, handing out snacks and literature about voting every Wednesday.
Another major focus for the two organizations is providing information about the election. To this end, they will be hosting an Indigenous Candidate Forum, an online event that will feature indigenous candidates from around the state and give them a chance to speak directly to the native community. This event will also be featured on the radio and heard around the entire state. As a trusted institution, residents trust these outreach efforts from these two organizations in a way that can't be replicated.
"We listen to the people and we've always been listening," said Jolene Jones, NACDI's Make Voting a Tradition Coordinator. "We are engaging with our community 12 months out of the year, they know we are always there for them, not just during an election season."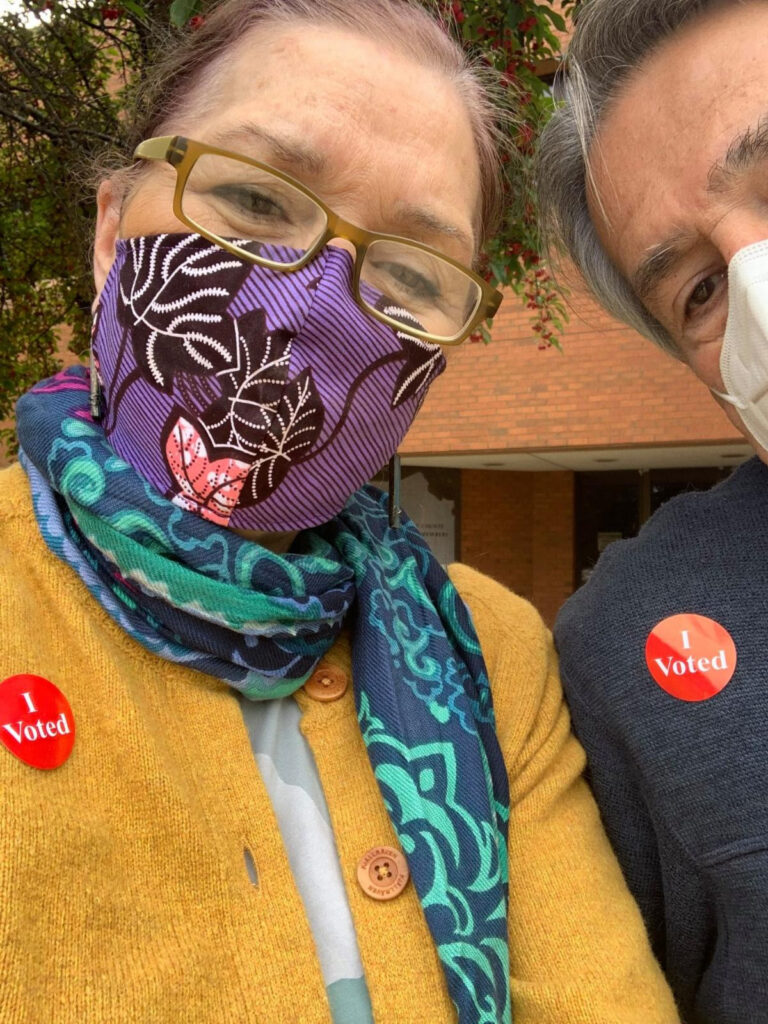 While the organizations are working together on many projects, they are also focused on their own initiatives. For NACDI, they are focusing to engage with the housing insecure populations that are so often overlooked. This means helping them create vote plans, making sure they are registered, and ensuring that their ballot can be cast. For American 
Indian
 OIC, they are making sure to implement civic engagement 101 materials with all their employment services, one of their main functions. They are also helping people map out vote plans, to make sure they can safely vote and are also offering transportation to the polls for those that want it.
"We've been serving the community here since 1979, so we've built a strong familial bond with this region over the decades," said Stephanie Nick, the Assistant Director at American 
Indian
 OIC. "Once you become a part of the 
family
, you're in. It's why our voter outreach is so special in this community."
What is the Democracy is Indigenous Newsletter?
With the most consequential election of our lives 33 days away, the NUIFC wants to take some time each week to share the work our Cohort is doing to make history. This newsletter will be a space to uplift the grassroots work our partner centers are doing during the most ambitious 
Urban
Indian
 Get Out the Vote campaign in history. We look forward to bringing this inspiring work right to your inbox every week.
The Native Vote Can Define The Future