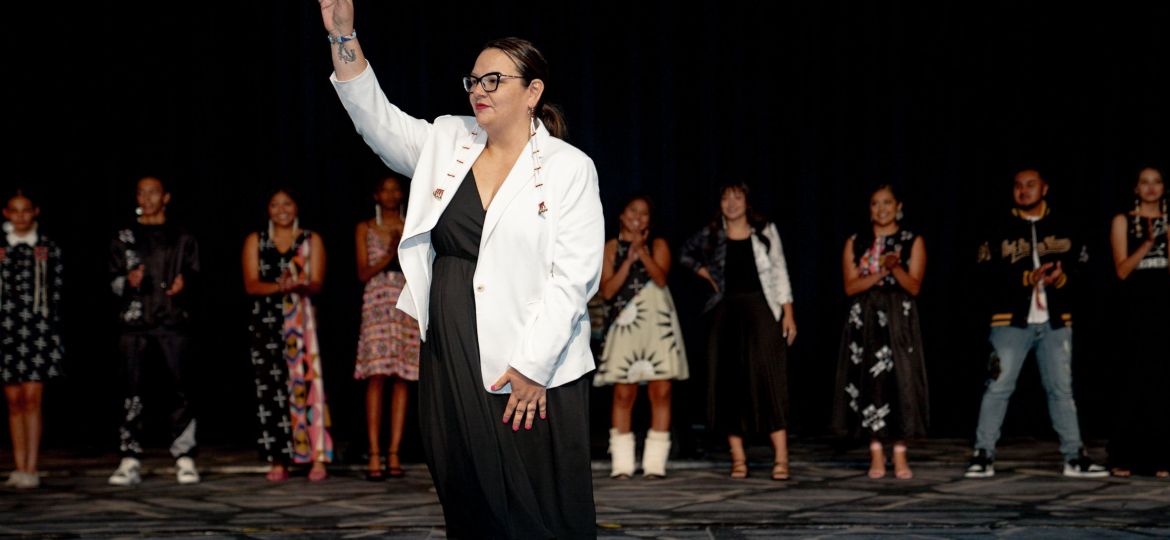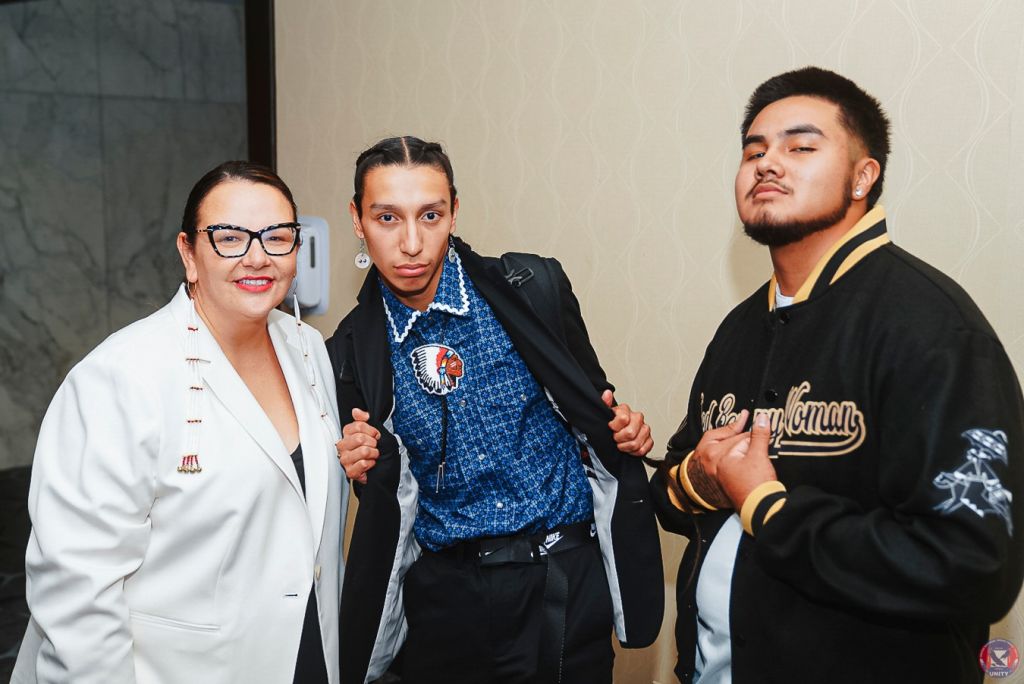 2022 Cultural Recognition Visual Arts Grammy Award co-recipient Norma Baker-Flying Horse of Red Berry Woman wowed the crowd at the 2023 National UNITY Conference once again! Norma was able to work with Native youth at the conference and help them fulfill their wish of modeling in a fashion show. This was a great opportunity for those who may be interested in pursuing a career in modeling, fashion, and design in the future.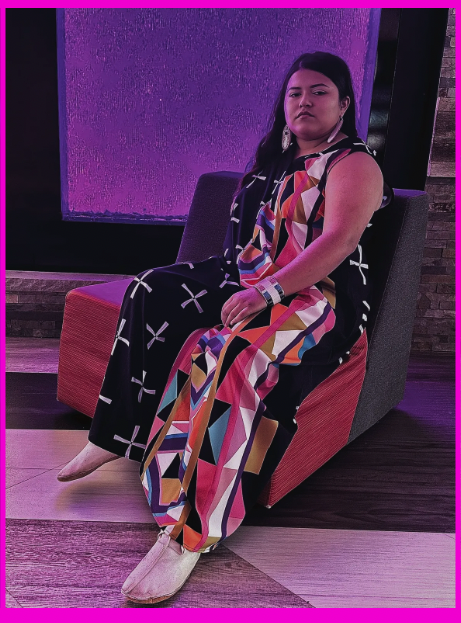 One surprise that Norma had in store for everyone was a new fashion line dedicated to the UNITY youth, the UNITY Dragonfly collection. She was able to share the meaning of the dragonfly, which is said to be a messenger from relatives from the other side in Dakota traditions.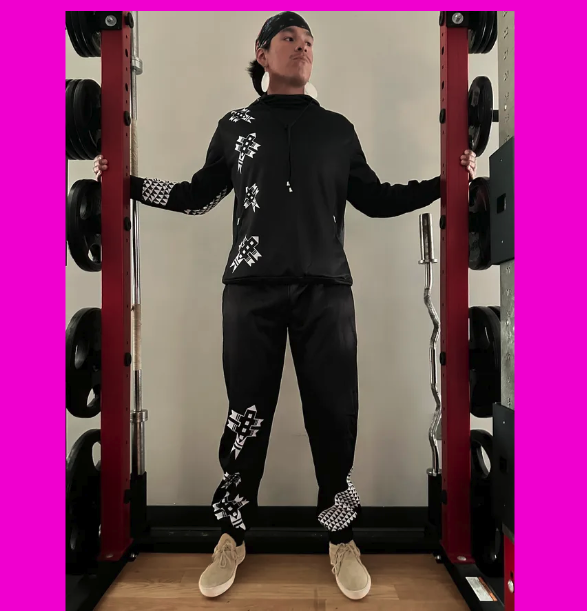 The UNITY Dragonfly collection was created for the Native youth to celebrate their resilience and the love they have for their communities.  As a featured guest presenter at UNITY's Annual Gala Fashion Show for over three years, we celebrate this Grammy award-winning Hidatsa, Dakota Sioux, and Assiniboine Woman.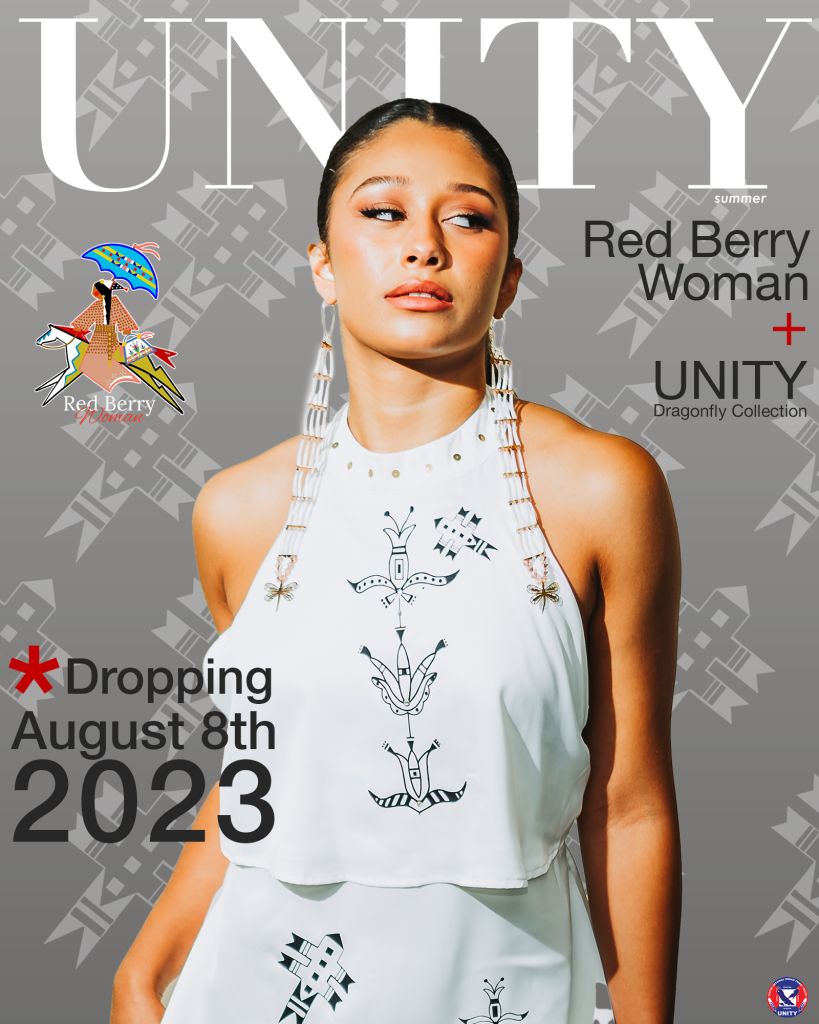 "Norma joins the ranks among some of Indian Country's most renowned artists. Her work is high in demand from many of Indian Country's dignitaries, regularly making appearances on the red carpet or at some of the most prestigious events celebrating Native people," said Native Max Magazine.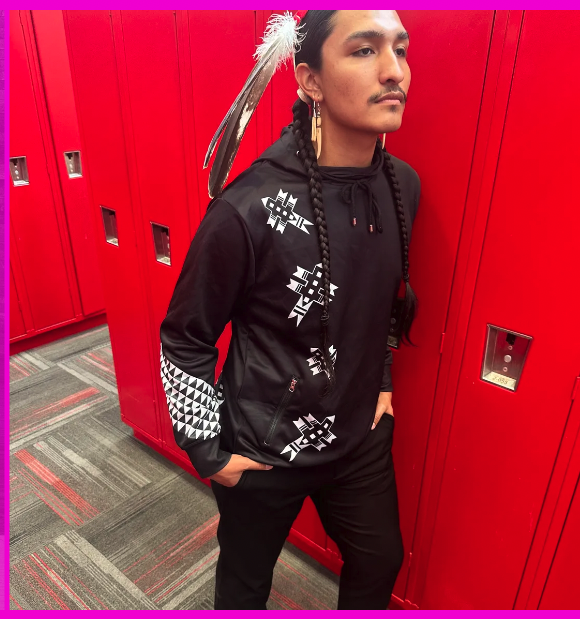 The UNITY Dragonfly collection is set to release on August 8 at 12 pm CST. You can get your hands on these one-of-a-kind pieces by going to www.redberrywoman.com on the day of the drop.

ABOUT THE DESIGNER
Norma Baker-Flying Horse, an enrolled member of the Hidatsa tribe and a member of the Dakota Sioux and Assiniboine tribes as well as an adopted member of the Crow Nation, is the creator of Red Berry Woman, a fashion line that incorporates Native American traditional garment styles into contemporary couture garments and ready to wear for both women and men. Red Berry Woman was named the 2020 International Designer of the year, the 2022 Phoenix Fashion Week Designer of the Year, and a 2022 Cultural Recognition Visual Arts Grammy Award co-recipient. Her designs have been seen on various red-carpet events such as the Grammys and the Oscars. She was the first Native American contemporary designer to have a dress worn on the Oscar stage during an Oscar musical performance. Giving her business her Native given name, Red Berry Woman, Norma strives to create pieces that honor and celebrate her tribal bloodlines.