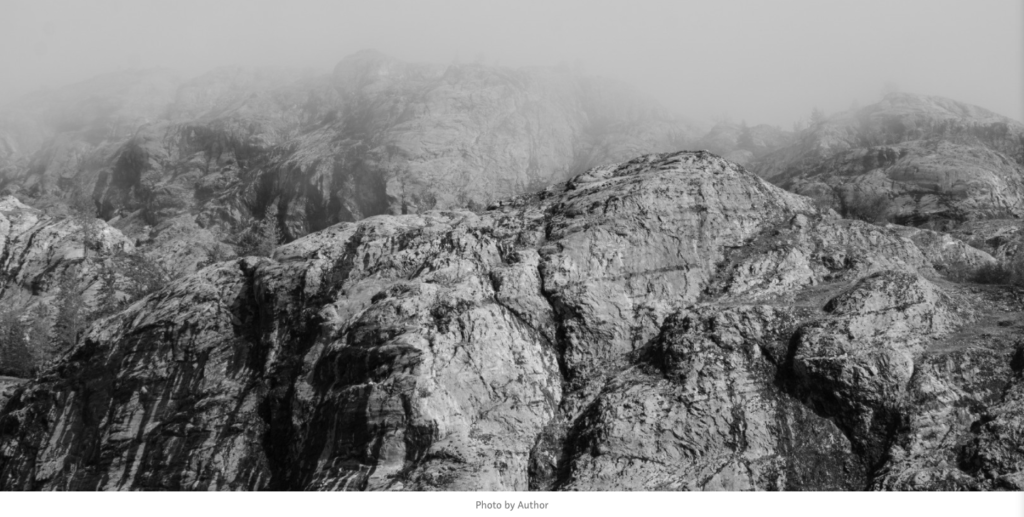 Written by UNITY 25 Under 25 Awardee Owen L. Oliver  – This story was written on the traditional and contemporary lands, waters, and food systems of the Tlingit, Tsimshian, and Haida peoples. Let their relationships guide your experiences as guests in Southeast Alaska and remember to not forget their legacies while back home.
Can you think of a place that has transformed your learning and experiences into a way of knowing? Can you trace a new way of knowing back to a place? Think of a place that you've spent many hours, if not days, both thinking deeply and thinking about nothing. Do you have places in your life that allow that? If you have a place in mind, think about how you've grown with it. Do you come back to it each year? Or, just when you can? Or, do you wish you had a place like this? When thinking about these questions, it boils down to asking yourself if you have a relationship with a place.
I can't remember the first time I was engulfed by the beauty of the Tongass.
I can't remember the first time I learned how to swim, but it was in the Tongass.
I can't remember the Latin names of all the flora and fauna in the Tongass,
but I can remember the transitions and knowledge systems it has gifted me as a child, teen, young adult, and I can't wait to remember the future gifts.
The Tongass National Rainforest, or Tongass, encompasses the whole range of the Southeast Alaskan panhandle from Yakutat to Ketchikan. It ducks and weaves through the thousands of islands, inlets, coves, fjords, glaciers, muskeg, and mossy river mouths. It's hard to imagine how big the Tongass is without thinking about how dense the old growth and developing second-growth amphitheaters are. For perspective, the Tongass is about 2/5th the size of Washington and is 19 million acres, making it the world's largest temperate rainforest. With something so big, it's easy to forget that you utilize all of your five senses while there. Yet. if you take one sense away it doesn't hinder the experience. Sometimes it's best to take in a new place with a blank mind and fill in with the senses you know best.
You can hear the Tongass. The breath of the trees swaying and thrusting against each other, the rivers that run through carrying knee-deep flotillas of slippery salmon, and trickster raven narrating each of your steps in this magical place fill your ears.
You can feel the Tongass touch you as the cold breath of the morning fog steeps into your rain jacket, sticking to you like a cloud, constantly reminding you that you're in a rainforest. You brush your hands across yellow cedars encrusted with lichen. It's gritty and course, but it's alive and much older than you. While cleaning fish, you dip your hands into the water of the Tongass, touching the icy cold underwater environment, instantly inhibiting your sense of touch afterwards. Washing your hands off in the Tongass feels like diving your hands into the nearest mossy patch, scraping out the unavoidable dirt in your nails.
The smell of the Tongass brings tranquility far beyond the essential oils that try to mimic its maturity. The cedar, the rain, the sweetness of the salmonberries, and the nitrogen-rich soil all have their own unique pleasant smells. Pair those with the annual putrid rotting salmon and you are smelling the Tongass.
You've probably already tasted and smelled the Tongass. Millions of tourists, fishermen, loggers, and workers come up here every year to entangle themselves into a financial relationship with the Tongass. Their work brings the Tongass into every fish market, grocery store, lumber yard, and into your home.
Seeing the Tongass instantly reminds you that there were places just like it across the Northwest Coast. From a quick glance, you only see the layers that it presents to you, whether that may be trees, mountains, alpine lakes, rocky coastlines, or the animal kin that roam this food system. However, on closer inspection, you notice the symbiotic relationships that go into each and every sway of the Tongass. From the small hermit thrush picking pine needles up to carefully architect each piece into their nests, to the bears dragging salmon away from the streams to fertilize the forest floor. Soon you start to see yourself a part of the Tongass. You're a part of that relationship, but have you ever asked if you were invited by the original stewards since time immemorial?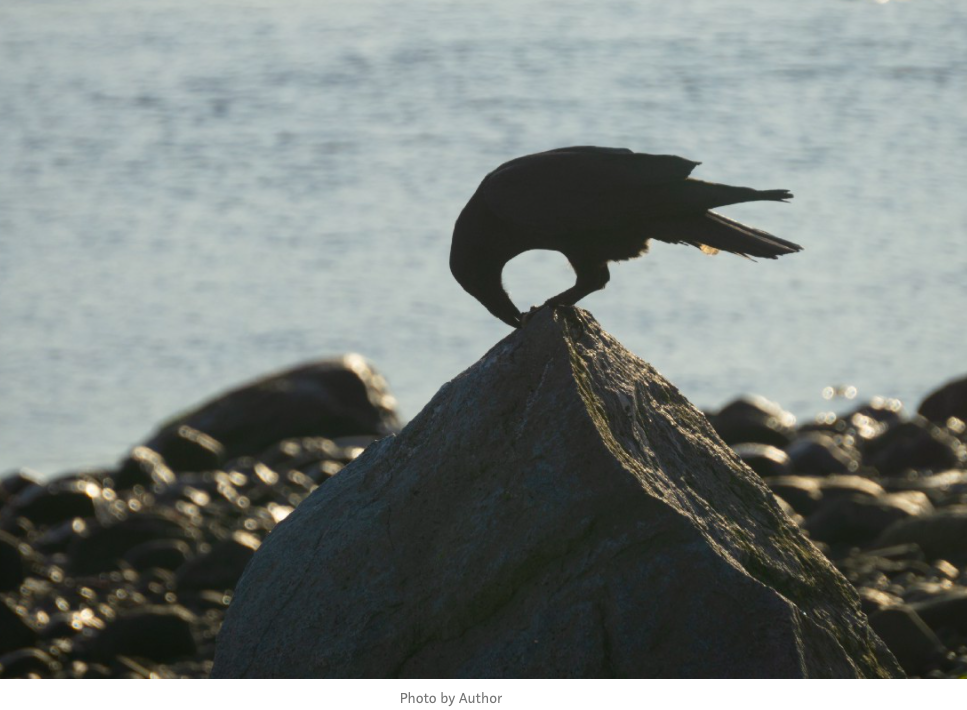 Imagine, the Tlingit, Haida, and Tsimshian people interacting with other Natives in their own transporters of knowledge, language, food, and art. They are equipped with 40-foot-long canoes each with their own specialties; river, ocean, war, and portage. This is how my ancestors entangled themselves in the Tongass through language and trade. Chinook Wawa or Chinook Jargon is one of the most widely spoken trade languages of the Northwest Coast. Many Western academics believe that it was used between settlers and Natives, but to me, it was used to strengthen our relations in each cardinal direction, as well as, the seven generations.
As I first understood the Tongass, my transporter was the Alaska Marine Highway System. In Southeast Alaska there aren't huge roads and bridges to connect the island, there are ferries, boats, planes, no trains, and only a few automobiles. I grew up taking the Alaska Marine Highway System from Bellingham to Ketchikan aboard the MV Columbia. Taking the ferry up as a kid was a holiday, the marking of summer, and a reminder now of my innocence.
Click here to read more on Oliver's original posting
My family and I would bring our tent and pitch it in the back of the ship, making sure we'd get the best spot to watch our journey. Through the inside of Kwakwaka'wakw Territory, drifting at 18 knots alongside Haida Gwaii and into the Tongass region, we would make our way to arrive. However, as a kid, I didn't know any of this. Most of the time I didn't even know where I was. I was just surrounded by trees and water. I was so clueless that every time the purser would remind us to meet at the muster station, in the event of an emergency, I always questioned why there wasn't a ketchup station. Despite that, my wonder always peaked while talking to the National Parks Service ranger who was stationed onboard. They would always help me whale watch, understand the importance of the salmon cycles, and quiz me on bird identification. Maybe I didn't retain it all till later in college, but I was living in the moment and that's the best thing you can do as a kid. You get to interact with everything in front of you regardless of the responsibilities that may be present. As a kid, my innocence grew larger with each trip to the Tongass. And my lasting memories of hiking up Ketchikan's largest peak in my mother's hiking baby carrier instilled a sense of wonder with the place. I often thought back to those moments to try and remember what I was thinking while in that carrier, how I must have felt to be taking in the Tongass in that way. Nevertheless, it was impactful as the Tongass continued to cultivate my innocence while outside it's territories as well. I thought everyone had the same relationship I had with this forest. Hopefully, you don't blame me for this privileged outlook which might have crossed over into being environmentally snobby but was just a kid. The Tongass picked me up and held me, taught me lessons of innocence, humility, and confidence as I grew. Lessons I'll never forget.
I've always believed that important leaders carry humility alongside all their projects, engagement, and outreach. But, I learned about what this actually meant while at the perfect age. A couple of years before I attended the University of Washington, I learned how to skipper a canoe from my Chinook relative, who had already prepped me for this education by instilling me with the knowledge systems of being a canoe puller. Learning the technical side of skippering was an extra challenge while working with Tongass size tide differences. However, the hardest problem I faced was leading the crew to our destinations, carrying our ancestors' wishes of respect, reciprocity, and relationship building. Humility was the practice to tie those altogether. But, I wasn't handed humility, I had to earn it through practice and witnessing my mistakes. It wasn't until I skippered my first canoe family to the rededication of Haida Chief Son-i-Hat's Whale House in Kasaan, deep in Tongass territory that I realized this process of being humble. I knew if we were to paddle 30 miles in one day, and not feel mentally tired, I needed to respect the crew and emphasize this wasn't my trip, but one we were doing for the Tongass caretakers. We were paying homage to their traditions and being a witness to their potlatch. It was an invitation I couldn't say no to. Throughout the day, I was mesmerized by how large the waters of the Tongass were. Even though we were on a large canoe, one could still manage to feel small at the hands of the Tongass waves. The trip taught me that you can never leave your guard down while in the Tongass and that in order to keep your canoe on track you need to create a symphony of paddlers, dipping the paddles in all at the same time, exiting the water in succession only to repeat the cycle once again and again. Humility is built through care and being a witness to all that is around you. The Tongass has hosted some of the largest potlatches known to the Northwest Coast. To Westerners, one saw millions of dollars in monetary wealth exchanged but, to us Indigenous people, potlatches gift us wealth that can't be bought, only earned and learned. I've been to many potlatches before, however, there were few times I had done all the steps to get to the destination and it was the first time I skippered throughout the whole journey. While attending potlatches, you know to be humble and show respect to the guest, but the journey facilitates the process of maintaining this humbleness through making gifts, preparing food, watching the tides, adjusting the weight of the canoe, acknowledging the territory when you arrive, witnessing, dancing and realizing you are your ancestors' gifts. It would only be fitting that 'potlatch' is a Chinook word for the act of giving as the Tongass and I potlatch each other every day.
Throughout my life, being outside was one of the utmost important things I could gift myself. Hiking and paddling took precedence, however, I just wanted to be outside doing anything and everything. Being outside now brings the inner kid out in me with the constant absorption of wonder and curiosity spread out equally amongst the five senses. More recently, I've fallen in love with trail running. I'd always wanted to hike faster and lighter so why not dedicate the necessary time, energy, and mental strength to the endurance sport. Though my trail running began in Coast Salish regions, it accelerated at a rate I never thought possible while in the Tongass and it was a goal of mine to run up Deer Mountain, the very same peak my mother brought me up as an infant. Deer Mountain is an iconic place in the Tongass and especially Ketchikan. Years ago, it was held hostage as a proposed logging site and, I knew at the time, that I wanted to pay my respects before it was decimated at the hands of profit. To pay respect to a place you must give it your full attention, and with Deer Mountain that meant I had to know each turn, twist, log crossing, and the exact moments when I needed to change pace to run effectively. The annual Deer Mt. Alpine Challenge was the perfect place to test my new relationship with the mountain. The race starts at sea level in the Tongass waters, into the dense old-growth of switchbacks, and shoots out into the subalpine meadows to get to the top. The race is about 3000 feet of gain in just three miles. This wouldn't be easy, if anything it was going to be the hardest physical activity I had ever done. As I trained in the Tongass and throughout the summer I began to learn the confidence needed to do longer and faster runs. I was confident in my body, I knew exactly how the function of my body related to each other and, through this, I began to understand how energy is processed within my body, knowing when I needed to take a break. The Tongass challenged me to explore this side of myself because while running there you don't have anyone else, it's just you, your mind, and your transporter. Knowing this, it brought my challenge closer and closer to my heart. It wasn't a race against other participants, it was a reflection of my 570 miles and 62,472 feet of gain I achieved in the second half of 2019. The conclusion is always the easiest if you're confident in your work and I rose above the challenge of Deer Mountain to finish the race in the top ten out of forty people. While in the race, I remembered each turn like it was my hundredth, I could recall spots along the trail where I used to have to take breaks, and I finally remembered what I couldn't while thinking in my mom's backpack. My confidence in my mom and the lessons and strengths she learned in the Tongass were able to take me up before I could even say thank you.
I'm unfortunately writing this piece on the night that I learned the Trump administration finalized their plan to begin logging and road construction in the Tongass National Forest. This was a piece that wasn't supposed to come out because we weren't supposed to get to this point. I dreaded the day I needed to reflect my intimate experiences in the Tongass as an effort to highlight the Tongass' importance. The Tongass is personal and it's the homeland to Indigenous peoples and their knowledge systems and opening and removing these sacred sites poses hundreds of threats to how we live in place, how we grow as individuals and communities, and what we see as important. To the Tlingit, Haida, and Tsimshian peoples, it's all of this, along with the constant reminder that their sovereignty is at risk. It's our job to continue to uplift important places to all of us, whether you are Native or Non-Native, begin to think about the places that you've learned the most in and start thinking about the threats to them. As we fight for the Tongass alongside the listed tribes, research the caretakers of your important places, reach out and express your gratitude to being able to learn in place. If necessary, you'll need to mobilize to protect them for the future generations or they won't be able to have those same experiences and lessons you did. We can't stop the idea of it beginning or the motivation to finish as it is already underway, however, we have to stop it from happening.
UNITY thanks Owen for this meaningful submission. Contact la.buford@unityinc.org to feature your youth writing on contemporary events affecting them or their communities. UNITY is a non-partisan not for profit organization which focuses on uplifting Native youth and their concerns.