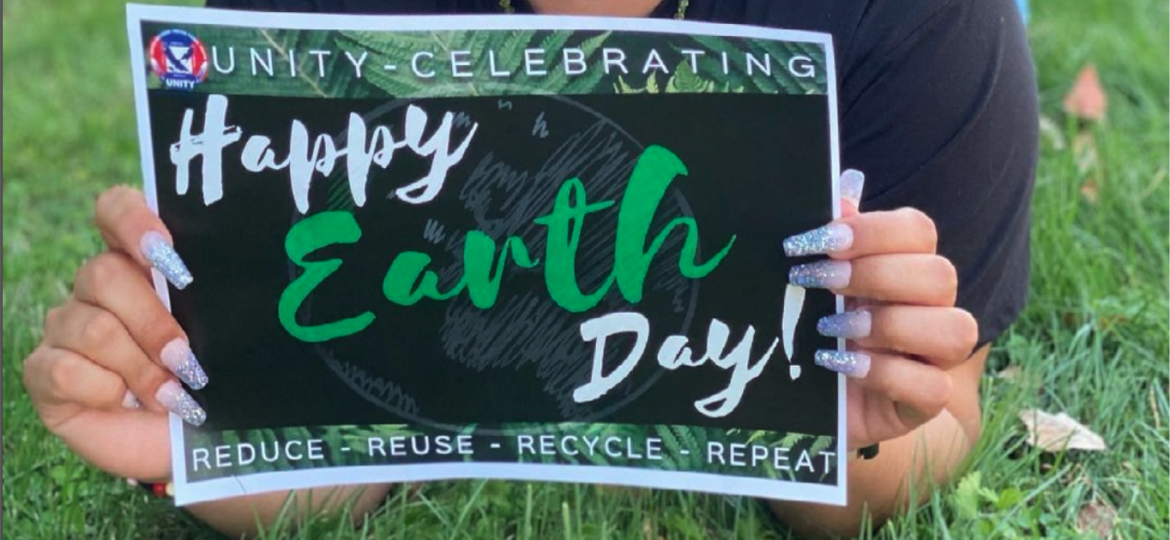 FOR IMMEDIATE RELEASE
Media Contact: Melissa Kaszuba
melissa@uriascommunications.com

April 22, 2023            
Mesa, Arizona – In celebration of Earth Day, United National Indian Tribal Youth (UNITY) announces the 2023-2024 class of UNITY Earth Ambassadors. The environmental stewardship and leadership program, which began in the 1990s, provides Native American youth with training sessions and informational workshops to increase their knowledge of environmental issues affecting Indian country.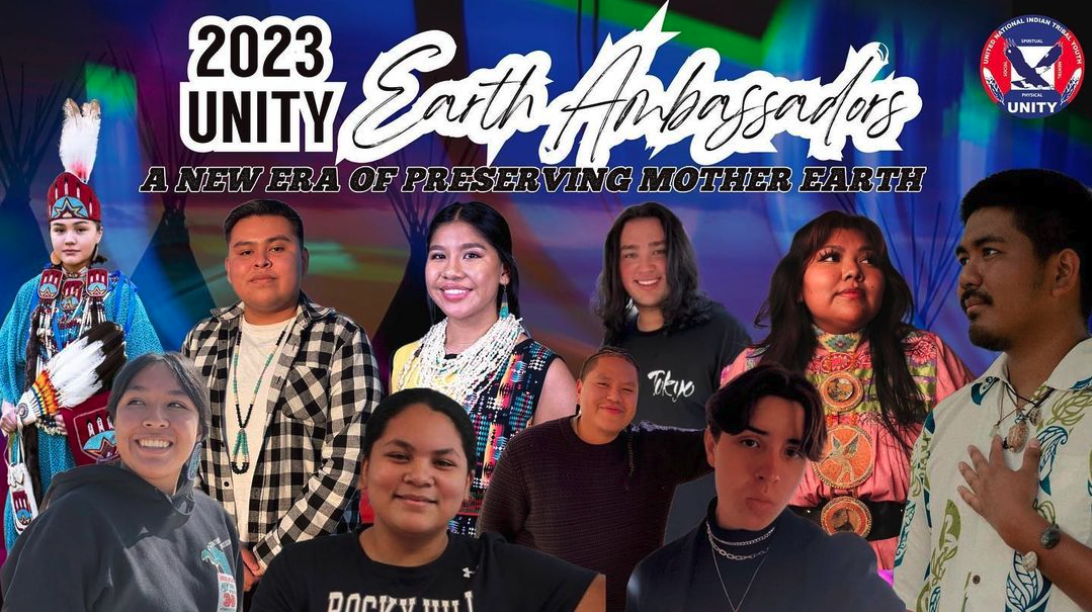 The 2023-2024 Earth Ambassadors are: 
Bronson Kainoa Azama, 22, Kānaka Maoli, Hawaii
Derek Capitan, 24, Laguna Pueblo, New Mexico
Spencer Walton, 20, Confederated Tribes Of Siletz Indians, Oregon
Jovi Williams, 18, White Mountain Apache, Arizona
Evelyn Enos, 18, Akimel O'odham, Gila River Indian Community, Arizona
Tia Butler, 19, Confederated Tribes Of Siletz Indians, Oregon
Anagali (Shace) Duncan, 20, Cherokee, Rhode Island
Sumaya Quitugua, 18, Acoma Pueblo, Chamorro, Arizona
Liliana Mars, 17, Narragansett Indian Tribe, Rhode Island
Sareya Taylor, 21, White Mountain Apache, New Mexico
Through the program, the ambassadors will learn practical methods to raise awareness and engagement about the issues affecting the environmental quality of Native lands. The group also promotes efforts to address environmental concerns within the nation's Native communities. Topics covered by previous cohorts have included recycling, conservation, regeneration, and restoration.
UNITY Earth Ambassadors will also have unique opportunities, coordinated through UNITY, to take their message to tribal and governmental agency representatives and lawmakers and others committed to environmental stewardship. Native youth from across the nation will learn from the Earth Ambassador's environmental platforms through a series of workshops offered at the upcoming National Conference. These opportunities, in addition to others, will amplify their advocacy efforts and help foster community engagement with their peers. 
"Our newest class of Earth Ambassadors shares a commitment to protecting Mother Earth and implementing ideas to sustain our natural environment for future generations," said Mary Kim Titla, UNITY executive director. "While we make this important announcement on Earth Day, it is important to remember that conservation should be a year-round commitment. These young people are up to the challenge of making that happen."
The newly selected ambassadors were nominated by a community member, meeting criteria that included demonstrating leadership potential, showing an interest in protecting the environment, and experience and participation in community service projects. They will receive leadership training and recognition during the National UNITY Conference in Washington, DC, from June 30 to July 4, 2023.
###
ABOUT UNITY
Founded in 1976, United National Indian Tribal Youth, Inc. (UNITY) is a national network organization promoting personal development, citizenship, and leadership among Native Youth. UNITY's mission is to foster the spiritual, mental, physical, and social development of American Indian and Alaska Native youth ages 14 -24, and to help build a strong, unified, and self-reliant Native America through greater youth involvement. UNITY's network currently includes 320 affiliated youth councils in 36 states. Youth Councils are sponsored by Tribes, Alaska Native villages, high schools, colleges, urban centers, and others.