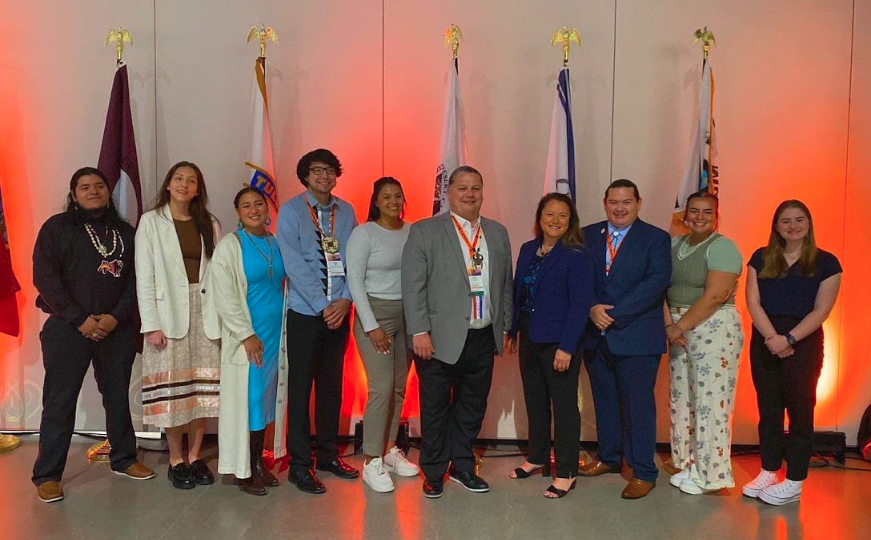 From the Desk of Jonathan Arakawa, National UNITY Council Secretary, Northwest Representative, and 25 Under 25 Awardee:
Happy Holidays, UNITY! The holiday season has arrived. As exit Native American Heritage Month—something we celebrate daily—let us remember the reason for the season. We have the season of being thankful for our blessings and giving from our hearts.
On October 28th, I traveled to Sacramento, California, for the 79th Annual National Congress of American Indians (NCAI) Convention. Our convention took place from October 31st through November 4th. At NCAI, we said we would bring all of Indian Country together at this convention. Defending Sovereignty since 1944. Nevertheless, we succeeded in doing that. It was great to see so many Northwest tribal leaders, including my Chairwoman, Frances Charles.
"I continue to come to realize that policies and laws are good to have written black and white on paper. However, history and current day shows that laws and policies are not always followed,"" said Jonathan Arakawa, NCAI Youth Commission Vice President and UNITY Secretary/Northwest Representative. "Therefore, I am making a Call to Action to the Biden Administration, the federal government, state governments and school districts to mandate and enforce tribal history to be taught in all K-12 and higher education institutions. It has been long overdue, and the time is now. It is our responsibility to improve our systems to better educate our leaders of today and tomorrow. The leadership of today's generation is strong and unstoppable."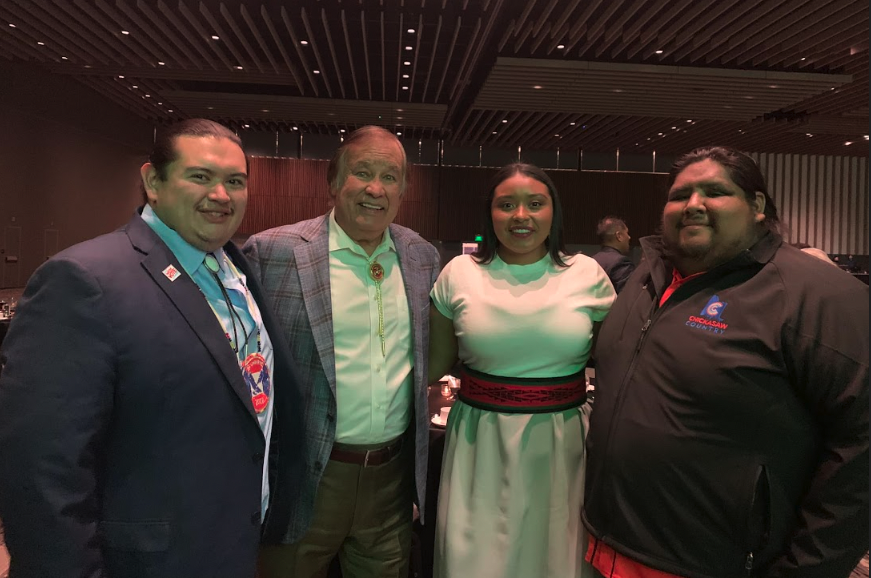 I was proud to stand with our National UNITY Council Co-Presidents, Chenoa Scippio and Colby WhiteThunder, as they addressed tribal leaders and our peers. We told the General Assembly about UNITY and the services we greatly provide. Madam President Scippio challenged tribal leaders to send their youth to a UNITY Conference, an NCAI Conference, and establish a Youth Council.
Many important issues were discussed. The issues included the Castro-Huerta Case and Brakeen Case. Over a month ago, the U.S. Supreme Court decided to strike down on the Castro-Huerta case. When initial ruling took place in 2020, it affirmed Tribal Nations have the jurisdiction to prosecute and charge non-Indian perpetrators who commit crimes on reservation land. With the Supreme Court striking down, is a direct attack on sovereignty and limits our law enforcement's capacity and authority to serve and protect our people. Tribal law enforcement across Indian Country are being questioned their own jurisdiction and credentials.
On the week of November 7th, the Supreme Court will preside over and hear the arguments for the Brackeen cases. The Brackeen case includes the Indian Child Welfare Act (ICWA). Tribal Nations are concerned the Court will strike down the same way and initiate another attack on our sovereignty. ICWA is 50+ years of settled law in the United States. The NCAI Supreme Court Project reported that an amicus brief was signed, calling on the Court to allow Congress to exercise their duties and supporting 4 Tribes. 497 Tribes, 62 Tribal organizations, 23 States, and 87 members of Congress signed/supported this brief.
This year at the NCAI Convention, I completed my two-year term as Vice President on the NCAI Youth Commission. The NCAI Youth Commission conducted our elections. Our elections are opposite years of the NCAI Executive Board. We were honored to elect 6 new officers and 2 ex-officio officers. I was proud to be re-elected as the ex-officio officer. In this position, I will have the privilege to mentor and advise the newly-elected officers on decisions, drafting documents, handling interpersonal matters, and much more. We were all sworn in on November 3, 2022, during the 4th General Assembly at NCAI in Sacramento, CA.
In UNITY,
Jonathan J. Arakawa
Lower Elwha Klallam Tribe
NUCEC Secretary & Northwest Representative
UNITY 25 Under 25