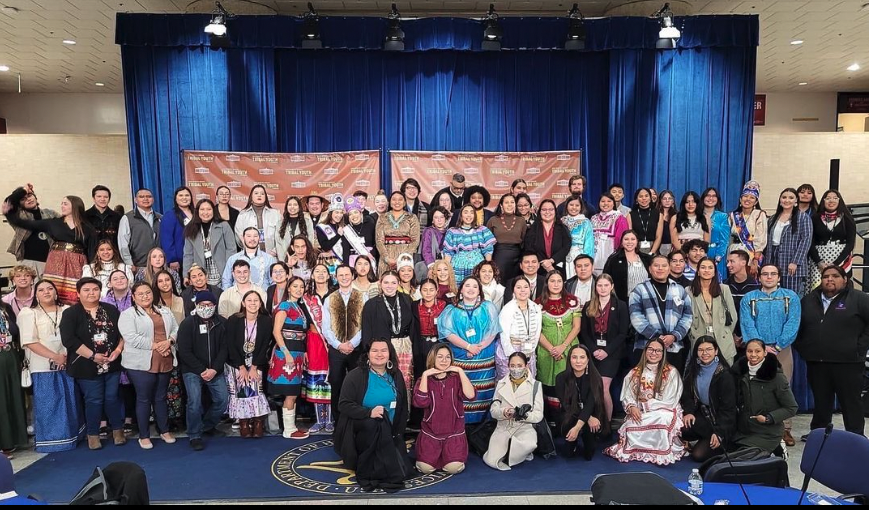 From the Desk of Jonathan Arakawa, Nationa UNITY Council Secretary, Northwest Representative and 25 Under 25 Awardee:
The New Year is right around the corner. It is always an honor to represent UNITY and our Native youth. This report encloses some major events Native youth were each represented at.
Along with my fellow UNITY leaders, I had the great honor and privilege to travel to Washington, D.C. for the White House Tribal Youth Forum.  I received an invitation to attend the Forum, from our sister organization, the Center for Native American Youth (CNAY) at the Aspen Institute. The one-day summit, co-hosted by the White House, UNITY and CNAY, features an exciting all-day program with high-level administration officials, special guests, and Native youth from across Indian Country to engage in key discussions including mental health, wellness, climate change, food sovereignty, Native language & education, and so much more.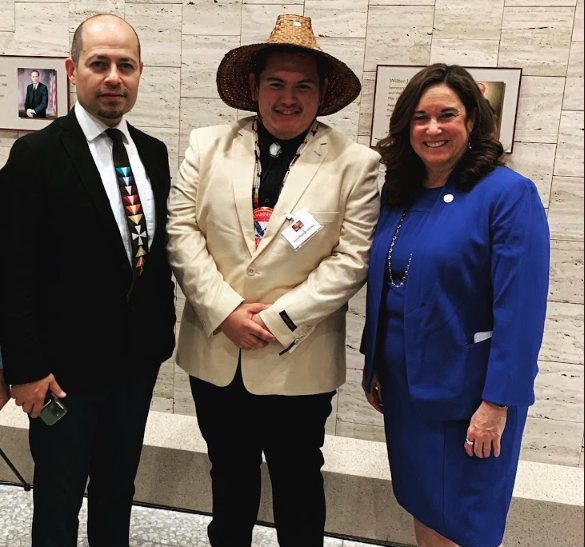 At the Forum, I was asked to answer questions from administration and department of education officials regarding Native languages, including U.S. Education Deputy Secretary Cindy Marten and White House Native American Initiatives Executive Director, Jason Cummins. (pictured above) It was humbling to provide insightful remarks on how to protect and revitalize Native languages and the idea of requiring tribal history to be taught in ALL U.S. K-12 public schools.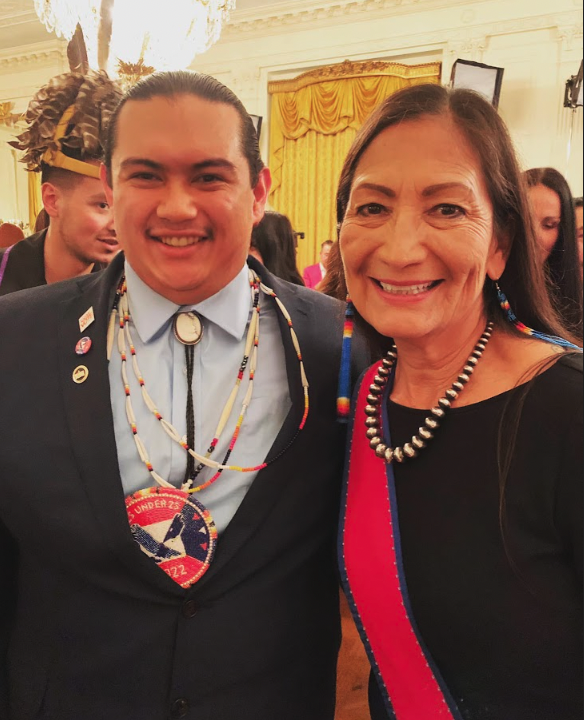 The following day, we received an invitation to join First Lady, Dr. Jill Biden, for the first-ever White House Native American Heritage Month Celebration. Native youth had the opportunity to witness and hear remarks from Dr. Biden and Interior Secretary, Deb Haaland. One quote stood out to me from the First Lady, "We are honored to welcome you to the White House. Your House. The People's House." We will remember this historic event for a lifetime!
Thank you for reading my report. Please stay safe and healthy. Don't miss out on the exciting early bird registration deals; our conferences are fast approaching. Wishing you a safe, blessed, and Merry Christmas.
In UNITY,
Jonathan J. Arakawa
Lower Elwha Klallam Tribe
NUCEC Secretary & Northwest Representative
UNITY 25 Under 25