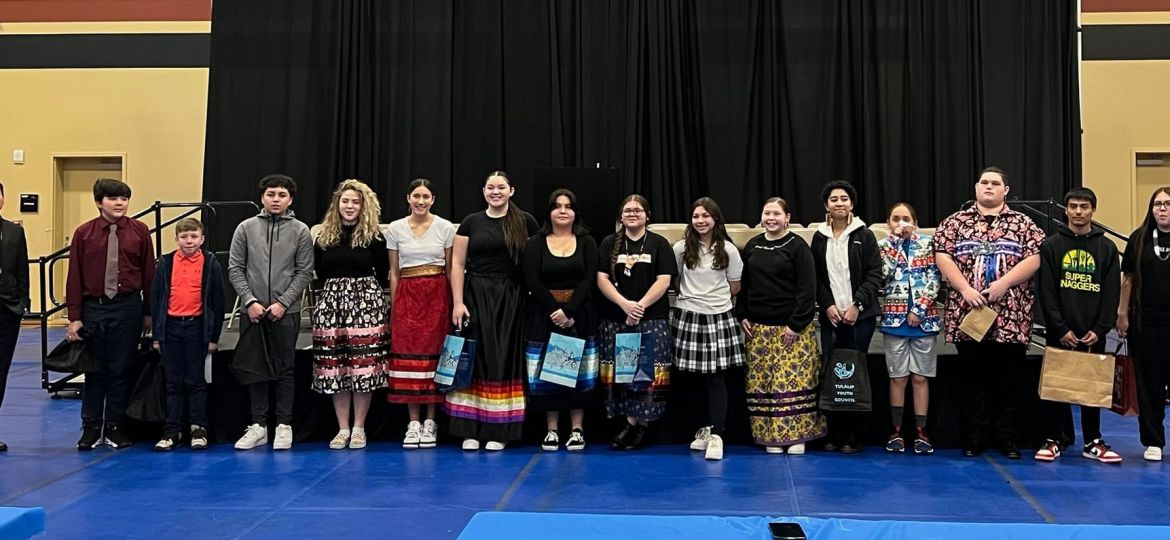 NORTHWEST REGIONAL REPORT FOR MARCH, 2023
Prepared by Jonathan J. Arakawa, NUC Secretary & Northwest Representative
The month of March was very productive. The majority of this month was spent busy with my job and supporting our Executive Committee members.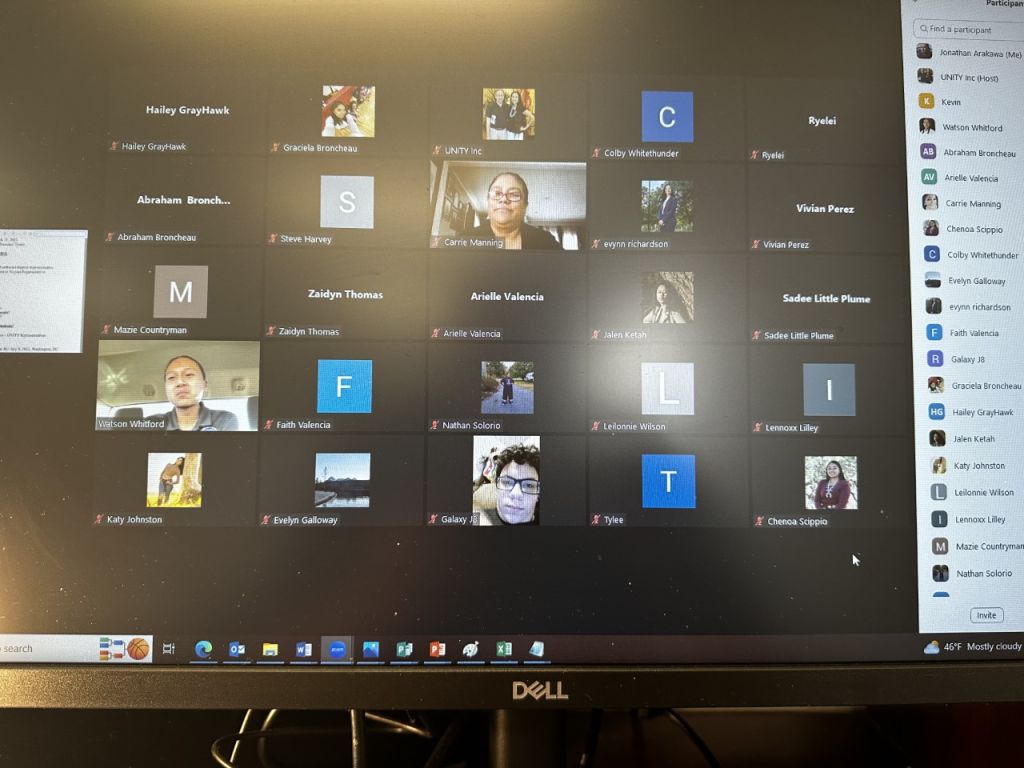 Spring 2023 Spring Regional Native Youth Meet-Ups
The National UNITY Council Executive Committee successfully held 6 regional Native youth meet-ups. 4 of which were hosted jointly. According to my calculations, a total of 140+ Native youth and advisors attended these meet-ups. Each meet-up had fruitful conversations to discuss successes, ideas, challenges, issues, and solutions for each respective UNITY region.
The Northwest and Rocky Mountain regions co-hosted our meet-up for the second time this year. We held our meet-up on March 13, 2023. It was the biggest meet-up I attended for our region; we had over 40 Native youth and advisors attend. I want to extend a huge thank you to the Northwest Region for showing up!
Rolling Out the Healing the Spirit of Native Youth Initiative: UNITY Native Youth Town Halls
As I mentioned in my February report, the National UNITY Council passed NUC Resolution 02-25-23 "Restoring the Spirit of Native Youth" Initiative. In an effort to inform and familiarize our UNITY Youth Councils and Native Youth, the Executive Committee has decided to roll out our initiative through town halls. This will lead up to the National UNITY Conference in Washington, D.C.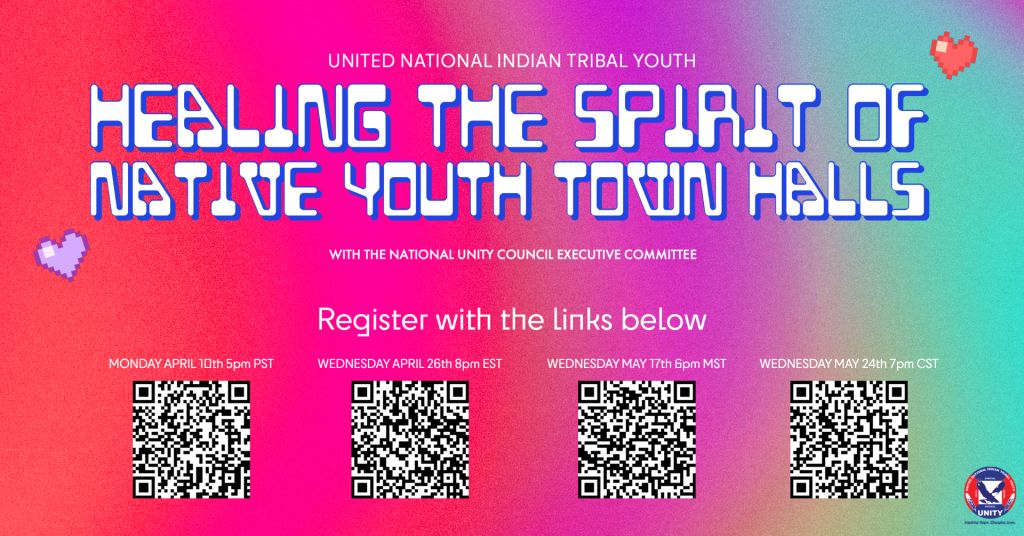 We are excited to invite Native youth and Youth Councils across Indian Country to join us!
Our town hall schedule is as follows:
Town Hall #1: April 10, 2023 at 5pm PST | Lead by Jonathan Arakawa, Elwood McClellan, Jr., and Angelina Serna
Town Hall #2: April 26, 2023 at 8pm EST | Lead by Evynn Richardson, Watson Whitford, and Nathan Solorio
Town Hall #3: May 17, 2023 at 6pm MST | Lead by Chenoa Scippio, Derek Capitan, and Justice Fox
Town Hall #4: May 24, 2023 at 7pm CST | Lead by Colby WhiteThunder, Kaytlynn Johnston, and Steve Harvey
Please stay tuned for more information on UNITY's website at www.unityinc.org! Our Executive Committee members will also share this information on our social media platforms!
Connecting with UNITY Youth Councils
I'm happy to have been able to connect with Native youth leaders and advisors from the Fort Hall Youth Council, Grand Ronde Youth Councils, Tulalip Youth Council, NAHOVA Youth Council, Klamath Tribes Youth Council, Cow Creek Tribal Youth Council, and many others through social media and email. It is important for me as Northwest Representative to ensure our Youth Councils and Native youth are supported and seen.
Revitalizing the Northwest Region News
On March 7, 2023, the Lummi Nation officially re-established the Xwlemi Youth Council. I applaud the Native youth, tribal leaders, and advisors who have been involved in this work. A big thank you to Sarah Scott-Gray, former Female Co-President and Northwest Representative, for sharing this exciting news!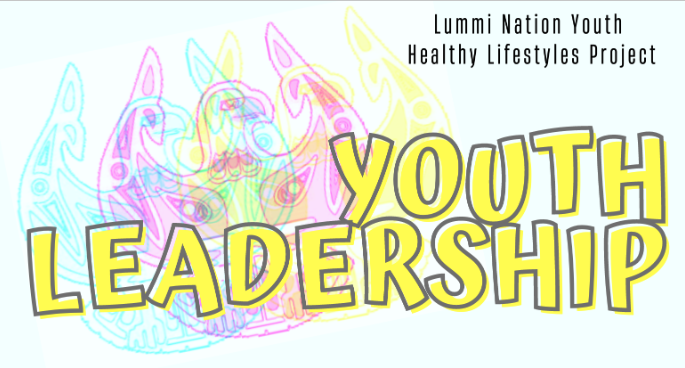 UNITY Northwest Region Youth Council Spotlights
The Klamath Tribes Youth Council has worked hard, raising funds to attend the National UNITY Conference!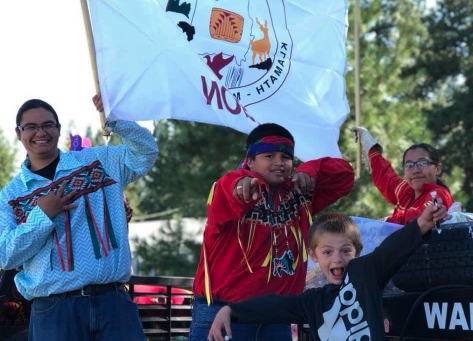 The Fort Hall Youth Council has been holding gatherings relating to different holidays to engage their youth!
The Tulalip Youth Council recently held its elections and elected new leaders to their Junior and Senior Youth Councils!
There's so much more going on … I don't mean to miss any of our Native youth or Youth Councils!!