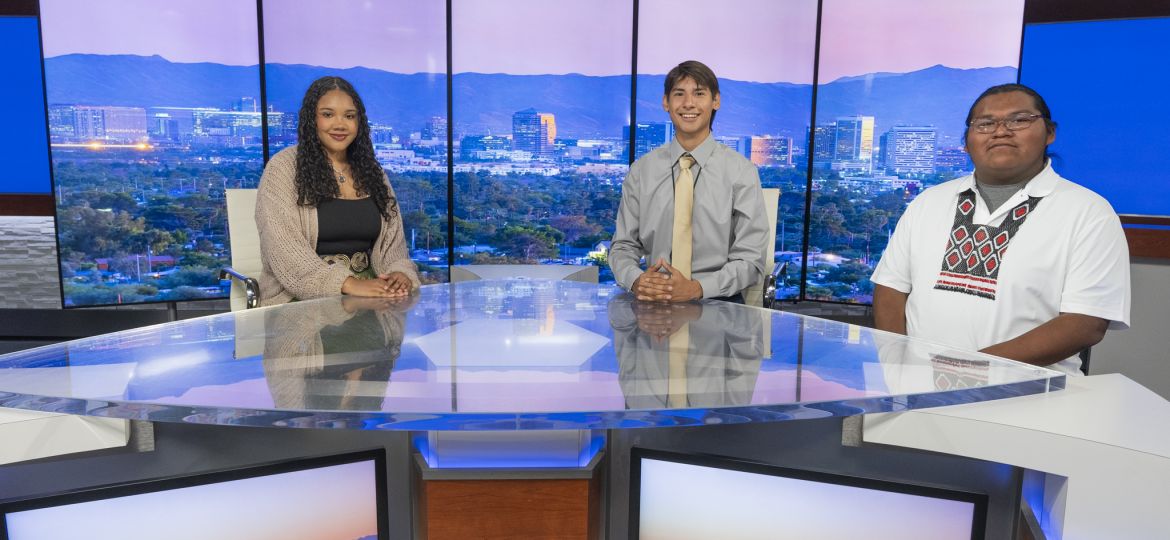 Would you like to serve as a featured news anchor for UNITY News? UNITY is seeking 10 news anchors (males and females) for a two-minute News segment once a month. One will be selected per month. Those selected will have the opportunity to read UNITY News updates and will receive a $150 stipend.
All you have to do is submit a :35 – :40 audition video. You don't know what to say? Not to worry, we've developed a script for your audition video.
Required Guidelines for Filming:
1. Required: Horizontal angle;
2. Bright lighting;
3. Solid color plain background ; and
4. Wear professional attire.
Tip: Show lots of energy and smile!
SCRIPT:
I'm (your name) from the (tribe). Thank you for tuning into UNITY news. Registration is now open for the 2024 UNITY Midyear Conference and the 2024 National UNITY Conference! As many as 750 youth and advisors are expected for the Midyear Conference in Phoenix, which will be held February 2nd through the 4th. Next summer, as many as 23 hundred youth and advisors will head to Portland, Oregon, for the National conference, which is set for June 29 through July 3. Both events will allow you to network with other youth and develop your leadership skills. We look forward to seeing all of you. (thank you in your tribal language.)
All videos submitted may be featured on UNITY's communication channels. Send in those videos!