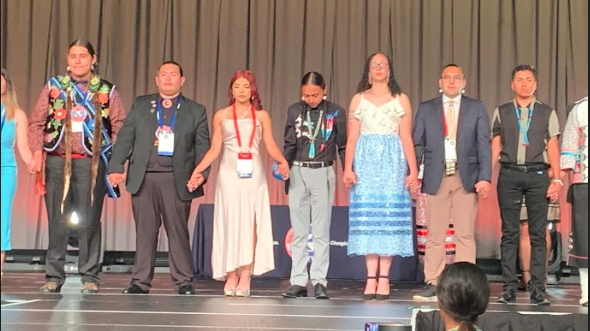 Newly elected UNITY Rocky Mountain Representative Watson Whitford is the youngest youth leader to be elected to this year's National UNITY Council's Executive Committee."I want to start interacting more with Indigenous youth because I enjoy the conversations that are brought up in the meetings. I have big plans for the Rocky Mountain region and look forward to working with all of the tribes" says Whitford.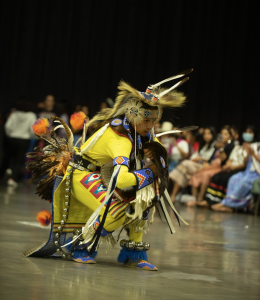 "This month in Montanna I met with the future Rocky Boy Tribal Youth Council and Rocky Boy Councilwoman Loni Taylor to help identify potential youth council members and club officers for the youth council. Building a youth council from scratch can be intimidating, but I am happy to be of service. We spoke about my role as an Executive Committee member and how I can help the youth council affiliate itself with UNITY. I was able to also share my hopes and plans for the Rocky Mountain region. I also spoke with UNITY Lead Trainer and Alumni Chance Rush and Kasey Nicholson about establishing an annual Rocky Mountain Youth conference. I believe the Regional Conference could revitalize the Native youth who may not have had the opportunity in the past to experience all that UNITY has to offer at the annual National Conferences. I am planning on meeting with tribal youth and tribal leaders speaking about bringing more tribes to UNITY National conference. It is a life-changing experience that can make a difference in many young people's leadership development when they plug into a network of good medicine."
Contact your Representative Watson Whitford to share or coordinate any youth resources and upcoming opportunities for youth leadership development by emailing rockymountain@unityinc.org
ROCKY MOUNTAIN REGION REPRESENTATIVE – WATSON WHITFORD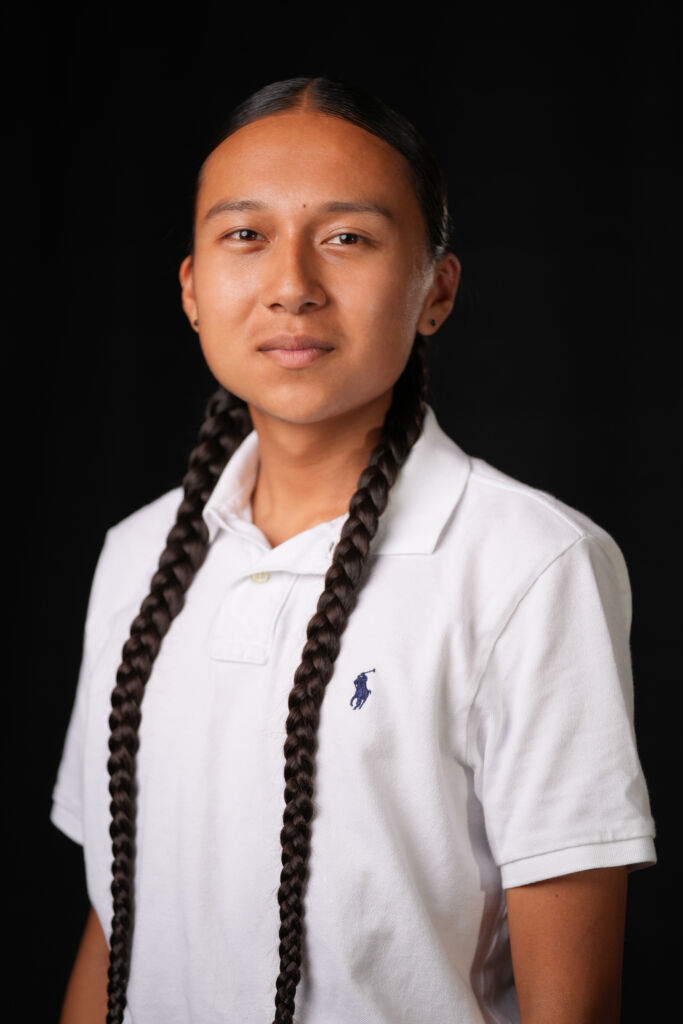 Watson Whitford's "Wapanatak" (Morning Star) comes from the Dine (Navajo) and Chippewa Cree Nations. Whitford is the newly elected Rocky Mountain Region Representative,  representing both Montana and Wyoming for United National Indian Tribal Youth. Whitford currently attends the Navajo Preparatory School in Farmington, New Mexico as a Senior (Grade 12). He is very passionate about continuing the sacred ways of his ancestors through ceremonies, songs, and teachings, but also wants to have a strong educational background. He encourages all indigenous youth to discover themselves through their language and culture and to become successful in this modern world. In addition, Watson served as a UNITY Earth Ambassador 2021-22.