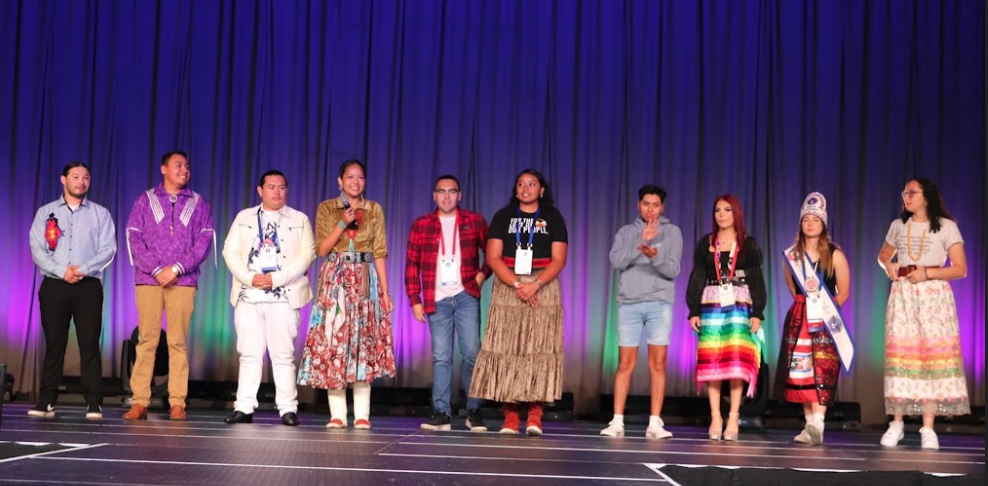 "I always love UNITY and the renewed energy it gives me," said newly elected Female Co-President, Chenoa Scippio. "UNITY is important to me because it truly does inspire hope and saves lives. I was so happy to be able to introduce youth from my community to the power of UNITY in Minneapolis, Minnesota."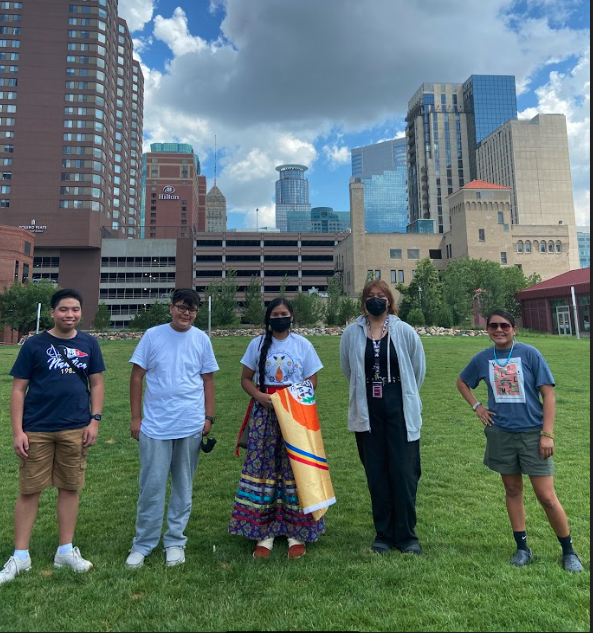 "I thought that the Healing Circle in Oklahoma City was really successful as well, and I want to look into hosting a Healing Circle for Albuquerque youth. Community mapping gives youth the tools to make environmental and policy changes in their community." Scippio also completed the Future Public Health Leaders Program at the University of Michigan in July. She has been instrumental in bringing her public health background to helping develop a comprehensive National UNITY Council Initiative to address Native youth's top 10 issues facing their communities.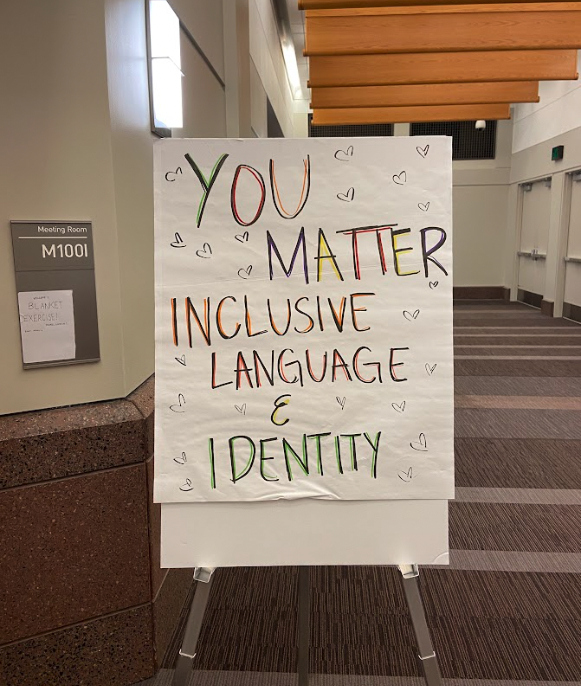 During the National UNITY Conference, Chenoa teamed up with former UNITY Co-President and current 25 Under 25 awardee Kiera Toya from the Pueblo of Jemez to host the "You Matter: Inclusive Identity & Language" workshop. Together they guided Native youth in their workshop through hands-on activities, and indigenous approaches to belonging and identity to create a more inclusive community. There was even discussion of the titles UNITY uses and if Native youth should consider replacing the Female and Male Representatives titles with Co-Representatives or Co-Presidents without identifying gender.
What is inclusive language? What can that look like in our communities and youth councils? The workshop examined exclusive and inclusive language, identity exploration, and appropriate ways to address people when talking to an audience or a group. The participants also looked into words or phrases in our own Indigenous tongue that use inclusive language. The workshop challeged us all to find out how can we create safe spaces where our youth feel belonged and loved.
Inclusive language is the words and phrases you use that avoid biases, slang, and expressions that discriminate against groups of people based on race, gender, socioeconomic status, and ability. For example, avoiding terms like "guys" for everyone and using gender-neutral terms staff members, folks, volunteers, visitors, or members.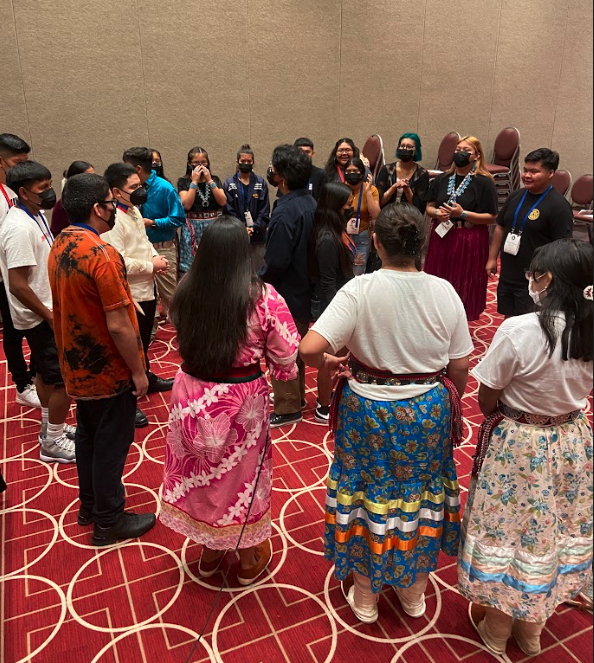 The Current National UNITY Council's Female Co-President Chenoa Scippio is an enrolled member of the Navajo Nation and is also affiliated with the Pueblo of Santa Clara. She recently graduated from The University of New Mexico with degrees in Population Health and Native American Studies. She currently serves as the Female Co-President of the National UNITY Council Executive Committee. Chenoa is a member of the New Mexico Indigenous Youth Council, housed in the New Mexico State Indian Affairs Department. In this position, she hopes to be an advocate for her community at the state level. Chenoa is planning new mental/behavioral health programming with a focus on traditional teachings, storytelling, songs, dances, and art as stress relief rather than substance and alcohol use. She has also recently accepted an invitation to join the newest cohort of Americans for Indian Opportunities (AIO) Ambassador program, an Indigenous values-based community capacity-building, and leadership development initiative. Chenoa's involvement with UNITY, New Mexico Indigenous Youth Council, and AIO will continue to develop her skills as a community organizer, and most importantly, as a voice for youth who have not found theirs yet.
Kiera Toya, 21, Pueblo of Jemez, NM, former National UNITY Council Executive Committee Regional Representative and former Female Co-President, has had the honor of being named a UNITY 25 Under 25 recipient at the National Conference in Minnesota. The UNITY 25 Under 25 award is a national youth leadership recognition program honors Native American and Alaskan Native youth leaders who exemplify UNITY's core mission and exude living a balanced life, developing their spiritual, mental, physical, and social well-being. The biennial program, launched in 2014, recognizes and celebrates the achievements of 25 outstanding Native youth leaders under the age of 25 in Indian country. "Our Native youth have a passion for building and bettering their communities. UNITY's 25 Under 25 program recognizes their achievements and encourages these young people to stay involved and further develop their leadership skills," said Mary Kim Titla, UNITY executive director.