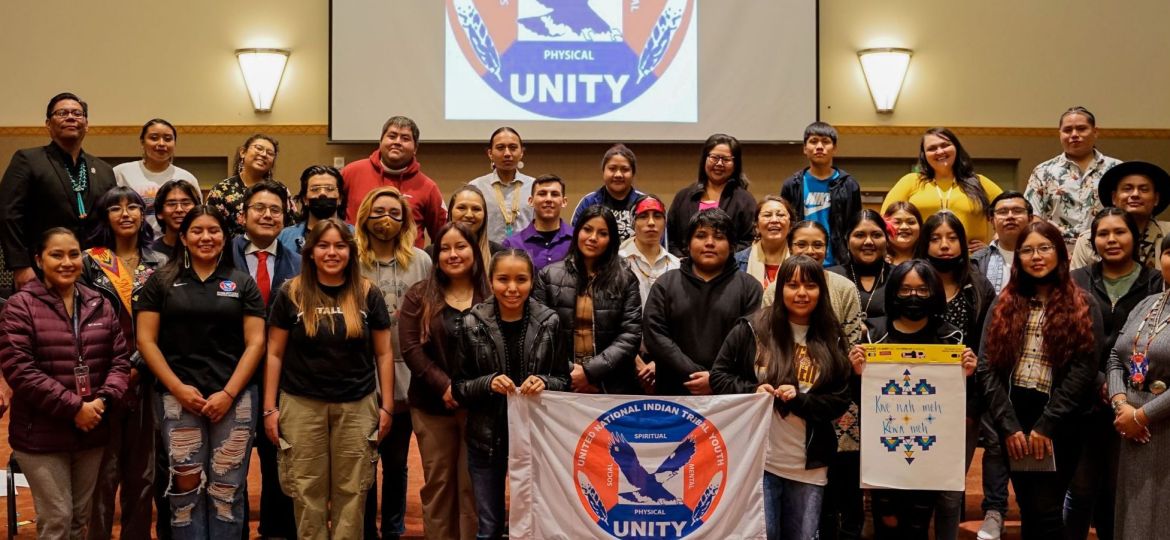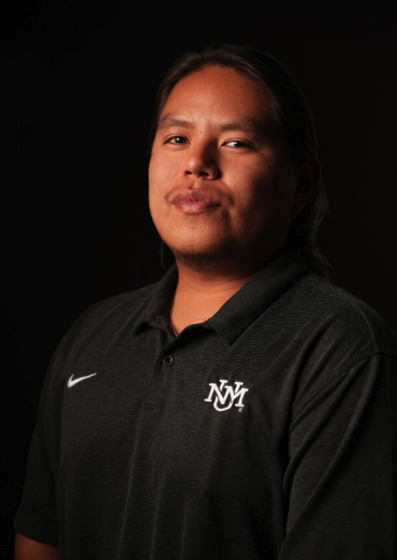 "Healing Circles are becoming the new wave! As they should be, they offer kids a platform to express their feelings and ideas" shared National UNITY Council Southwestern Representative Derek Captain (Laguna/ Navajo). "Times like this serve as a reminder of how critical it is to reach out to our Native youth." Representative Captain attends the University of New Mexico (UNM) pursuing a degree in environmental engineering, where the training was held. He shared how he looks to lead Indigenous youth to promising opportunities. His passion is his youth as he believes "they hold a special gift in which his goal is to help them find that." He was able to do just that as Peer Leader in the Healing Circle training alongside National UNITY Council Copresident Chenoa Scippio. In partnership with the New Mexico Indian Affairs Department (IAD) and Bank of America, UNITY was able to provide resources at no cost to New Mexico Native youth ages 14 to 25 years old. The exciting youth-led Southwest Healing Circle training included nineteen out of the twenty-three tribal Nations of New Mexico. In addition to the hands-on learning during the day, the UNM Navajo Language Program hosted Winter Hand games for the public on Saturday evening for cultural sharing and fellowship. Mary Kim Titla, UNITY Executive Director. "UNITY has a long-standing history of empowering New Mexico's emerging leaders and is eager to continue this partnership through the Healing Circle Initiative."
The Healing Circle training was designed to inform, engage, and empower Native youth attendees to address community concerns in Indian Country. Participants worked in small groups with UNITY trainers to go through the steps of addressing a challenge of their choice. The event culminated on Sunday with a mock-Tribal Council presentation, where youth are able to practice requesting funding for their ideas with real-life feedback from influential stakeholders. Upon reflecting on the experience, Copresident Scippio shared how she "loved how our mock tribal council activity included people from the Albuquerque community who have a vested interest in serving youth and hearing what they have to say. The feedback and encouragement they provided helped to build confidence in each of the groups that presented their purposed service projects." The Healing Circle prepares Native youth to not only create their own solutions but gives them "Shark-tank experience" as one youth put it, as they practice presenting to adults prominent in Indian Country. After working with the college-age youth leaders, Scippio said that she "learned that there is a need to create a UNITY youth council for young adults – the in-between age of being a youth and feeling like an adult (25-29 ish years old). In this age group, we have the experience of being a young person in our communities, but we don't yet have the full benefits of being an adult, like financial resources or powerful leadership positions in our communities." Scippio found that events like the Healing Circle brought those who needed intergenerational resources together to build skills among current change agents.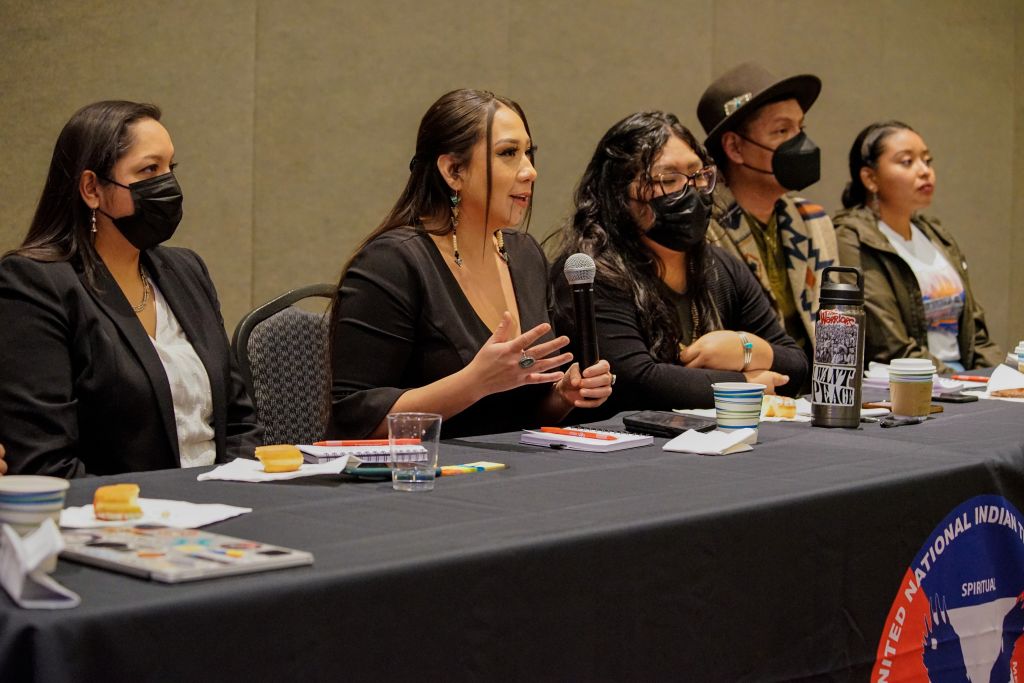 "
I saw the Youth light up with motivation. They generated positive energy to want to help not only their community but other communities as well" said Representative Captain.
While UNITY offers a variety of training on youth leadership development, the participants shared how this training was unique to the Native youth's post-pandemic needs. "This was a training where I feel we [UNITY Executive Committee/ Peer leaders] had to leave everything on the line in hopes or an attempt to connect with our Youth on a personal level,"
said Representative Captain. He shared how the Healing Circles are created to allow youth to have deeper connections with their tribal communities.
"I like that the Healing Circles were regional" shared Copresident Scippio. "This made the projects more specific and relevant to the area. This Healing Circle was different because we had a group of adults/chaperones/parents participate too, but separately from the youth." The adult attendees went through the steps just like the youth groups, which resulted in insightful comparisons between the generational impacts of trauma and innovative solutions.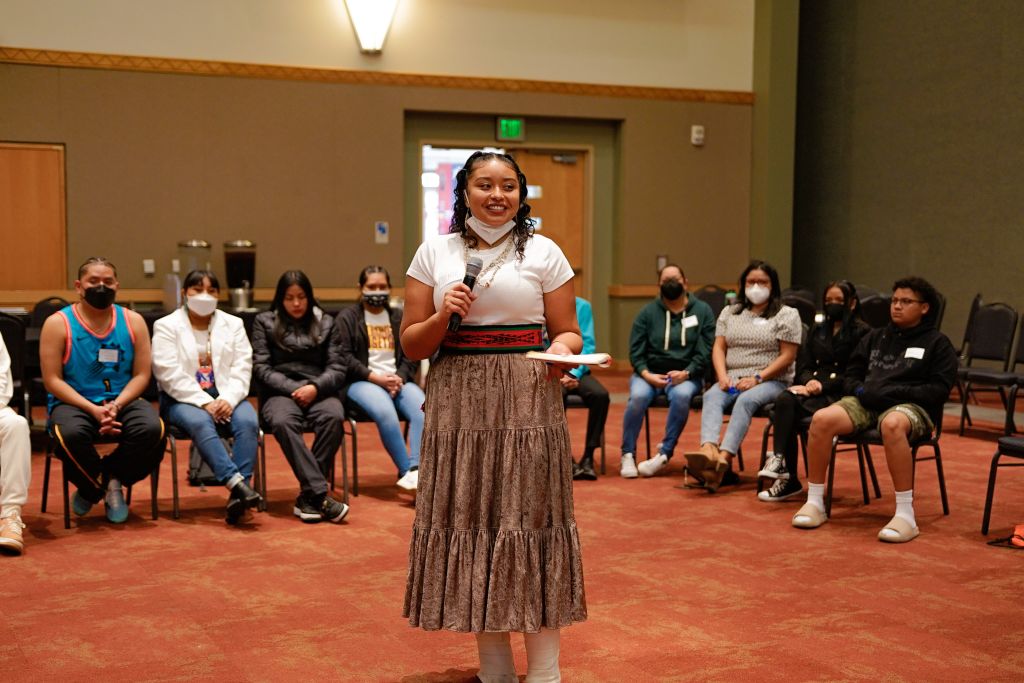 The small groups were systematically designated to allow regional collaboration between the tribal delegations. "The Kewa TRUTH Youth Council came as one group and we kept them together – rather than making random groups of youth, we split everyone up by regions in New Mexico – to work through the training. They did an outstanding job! From staying late on the first day to coming in early on the second day to creating a whole PowerPoint presentation, they did amazing. Some youths chose to stay up until midnight to work on their presentations after the training. I was so impressed by their dedication. One project around substance use awareness was so detailed that the Youth council has committed to following through to fund and implement their service project" said Copresident Scippio.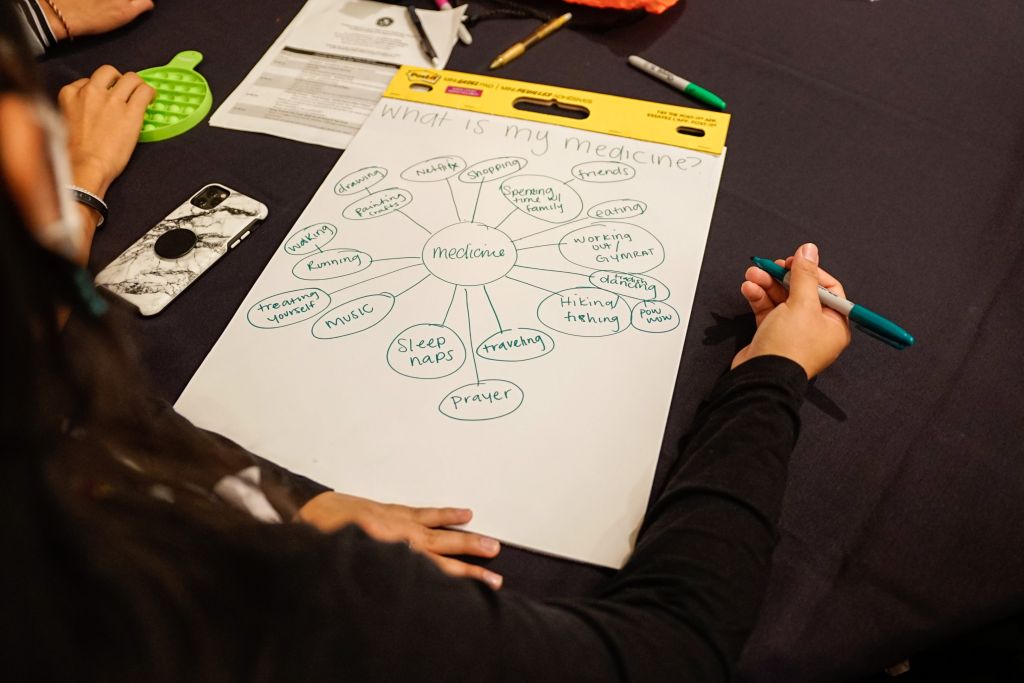 "It means a lot to bring these resources to the Southwest. I'm grateful for all those who have contributed to bringing this to the Southwest. We need more of it" said Representative Captain. Indigenous movement building can be healing when youth are empowered to create solutions in the face of adversity. In this way, Healing Circles help Inspire Hope by restoring power to the Native youth as change agents. "I would recommend this training to others, especially those new to UNITY," said Copresident Scippio. Looking to the future, Copresident felt empowered to do more. Even though she has already brought about national partnerships and hosts monthly speaking events as a Native youth ambassador, she shared how she "felt that even though I do a lot for UNITY as an organization, I need to do more here at home. This Healing Circle brought healing to my people, my youth. The success of the event made me reflect on those who couldn't join this circle. We have many tribal communities who were not fully represented at this training, and there is more that I could be doing to get more youth involved in UNITY and its Youth Programs."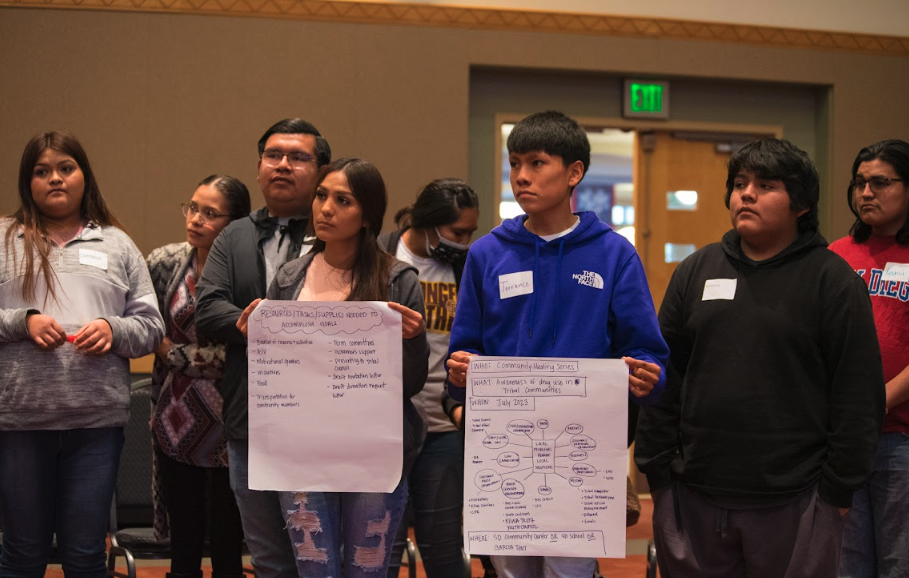 ABOUT IAD and IYC
Since 2003 the New Mexico Indian Affairs Department (IAD) has implemented groundbreaking state-tribal policies intended to improve the quality of life for the state's Native citizens. Our initiatives are designed to strengthen Tribal and state relations and address the challenges we face in our communities: economic development, infrastructure improvement, the protection of our cultures and languages, healthcare accessibility, and educational opportunities for our most precious resource— our children. Learn more at www.iad.state.nm.us.
The New Mexico Indigenous Youth Council (IYC) was formed in February 2021 following two listening sessions that the New Mexico Indian Affairs Department (IAD) held with tribal youth from across the state. The IAD selected members representing the 23 Nations, Tribes, and Pueblos to engage with the department and help steer the work related to the issues raised at the listening sessions. IAD provides this space to come together to share mutual experiences, collaborate on shared initiatives, and build community. Learn more at https://www.iad.state.nm.us/from-theoffice/Indigenous-youth-council.
ABOUT UNITY
Founded in 1976, United National Indian Tribal Youth, Inc. (UNITY) is a national network organization promoting personal development, citizenship, and leadership among Native Youth. UNITY's mission is to foster the spiritual, mental, physical, and social development of American Indian, Hawaiian and Alaska Native youth ages 14 -24, and to help build a strong, unified, and self-reliant Native America through greater youth involvement. UNITY's network currently includes 320 affiliated youth councils in 36 states. Youth Councils are sponsored by Tribes, Hawaiian organizations, Alaska Native villages, high schools, colleges, urban centers, and others.