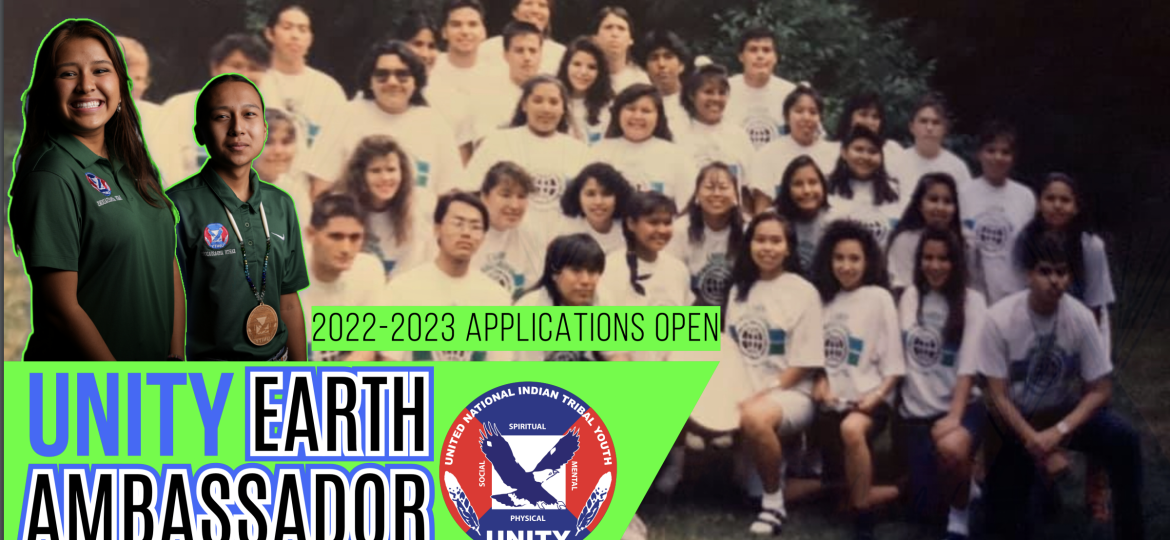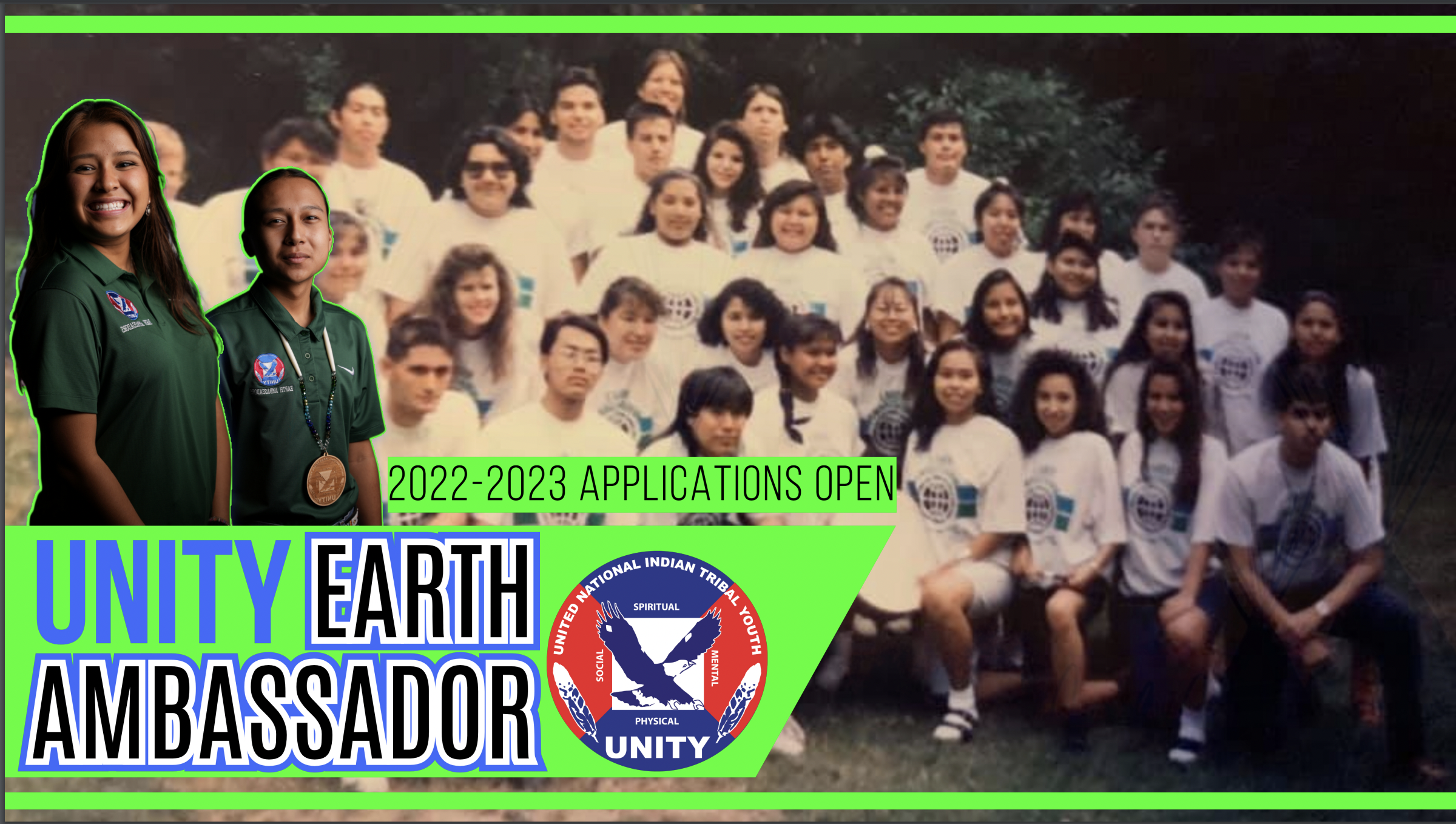 The environmental stewardship program which was started in the 1990s, engages Native American and Alaska Native youth in training sessions and informational workshops to increase their knowledge of environmental issues affecting Native America, learn to serve as ambassadors to increase awareness of the issues affecting the environmental quality of Native lands, and promote efforts to address environmental concerns within the nation's Native communities.
Eligibility:
Native youth must be between the ages of 14-24 years old. Prior involvement in UNITY is not required.
Apply here:
(UNITY has a two-step online application process below)
Step 1 – Nomination Form https://forms.gle/Xa5CmCaDbgojYV4M7
Step 2 – Youth Personal Statement https://forms.gle/BQtcqW4iVig1i2R48
Upon completion of Step 1 (Nomination Form), please contact the youth to submit Step 2 (Youth Personal Statement).
Deadline: March 31, 2023 at 5:00 pm MST
APPLY EARLY – make sure to take your time and answer each question thoughtfully and in complete sentences.
Selection Announcement: Earth Day, April 22, 2023
For questions, please contact Greg Mendoza, Youth Programs Director at g.mendoza@unityinc.org or call our National UNITY Headquarters at (480) 718-9793.