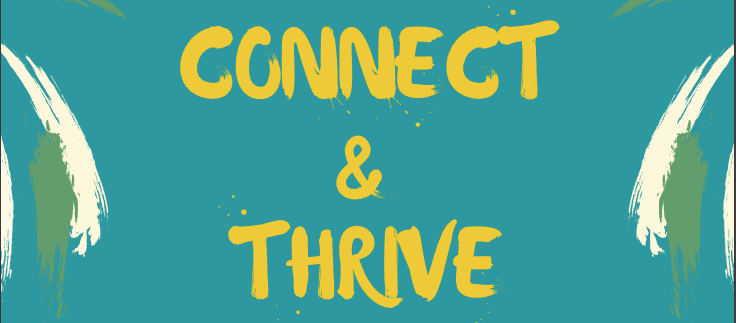 OJJDP PUBLICATIONS & RESOURCES AVAILABLE TO NATIVE YOUTH
Connect & Thrive: Maintaining Tribal Youth Connections During a Public Health Crisis
OJJDP-Sponsored, April 2020. This flier from the Tribal Youth Resource Center provides tips for maintaining Tribal youth connections during a public health crisis. 4 pages. NCJ 254702.
The UNITY Peer Guides and Healing Indigenous Lives Initiative is dedicated to spreading awareness of available resources to Native youth to help increase community safety protective factors and reduce youth risky behaviors contributing to juvenile delinquency. 
This report summarizes responses from Tribal program staff in a survey that asked how they maintain a connection with youth during a time of separation that occurs during a public health crisis.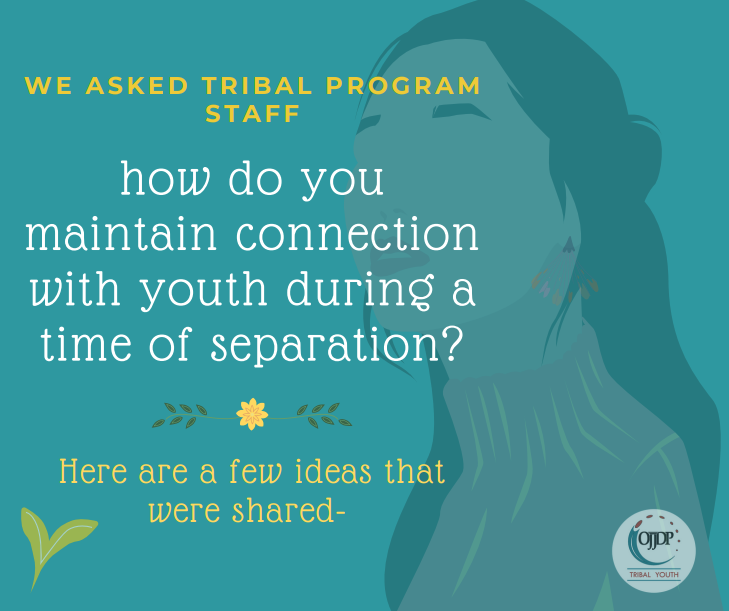 The following are some of the responses: 1) Mail or deliver activity packets for youth to complete at home; 2) use safe, age-appropriate social media platforms to maintain face to face connection; 2) Reflect and plan activities for when the youth return to the program; 3) Give parents/caregivers a call and let them know you are thinking about their children and family; and 4) rest and practice self-care to maintain individual and community health. The following are some of the ideas to suggest for youth while they are at home: 1) Read a book; 2) Create a video blog of life; 3) Take a walk or go for a run, remembering safe distances; 4) Create art, including painting, drawing, sketching, weaving, molding, dancing, and singing; 5) Watch a favorite movie or video; 6) Rest; and 7) Stretch.