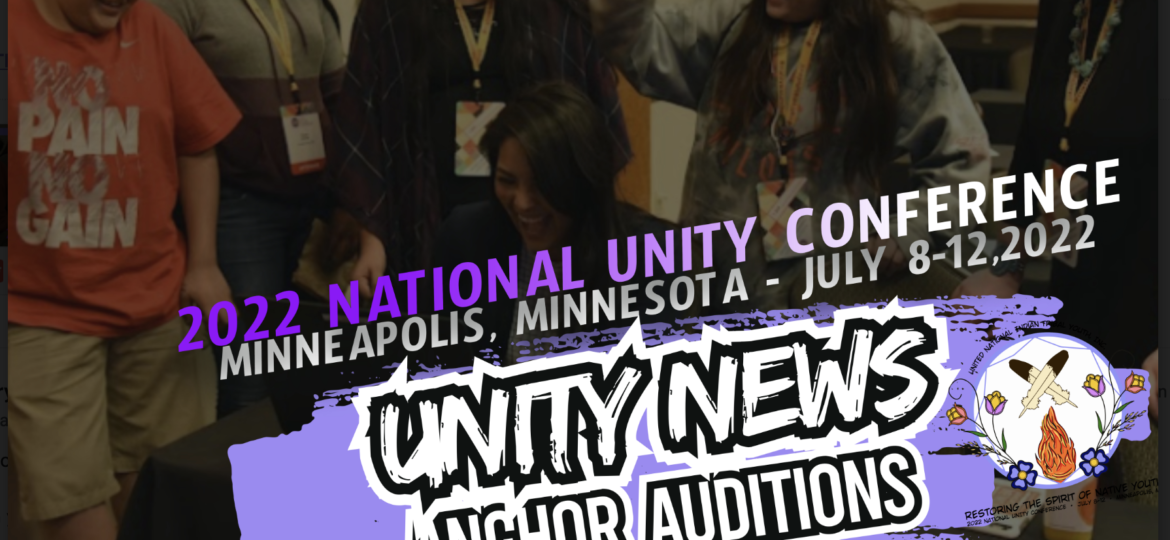 Would you like to serve as news anchors for UNITY News? UNITY is seeking one male news anchor and one female anchor to host daily News segments at this year's National UNITY Conference. If you're planning to attend the conference and you'd like to be considered as a host, all you have to do is submit a 0:35 – 0:40 audition video. You don't know what to say? Not to worry, we've developed a script for your audition video. Just record the script and send it to Will Mosley at w.mosley@unityinc.org by June 15. Required: Horizontal angle; bright lighting, solid color plain background, and wear professional attire.
Tip: Show lots of energy and smile!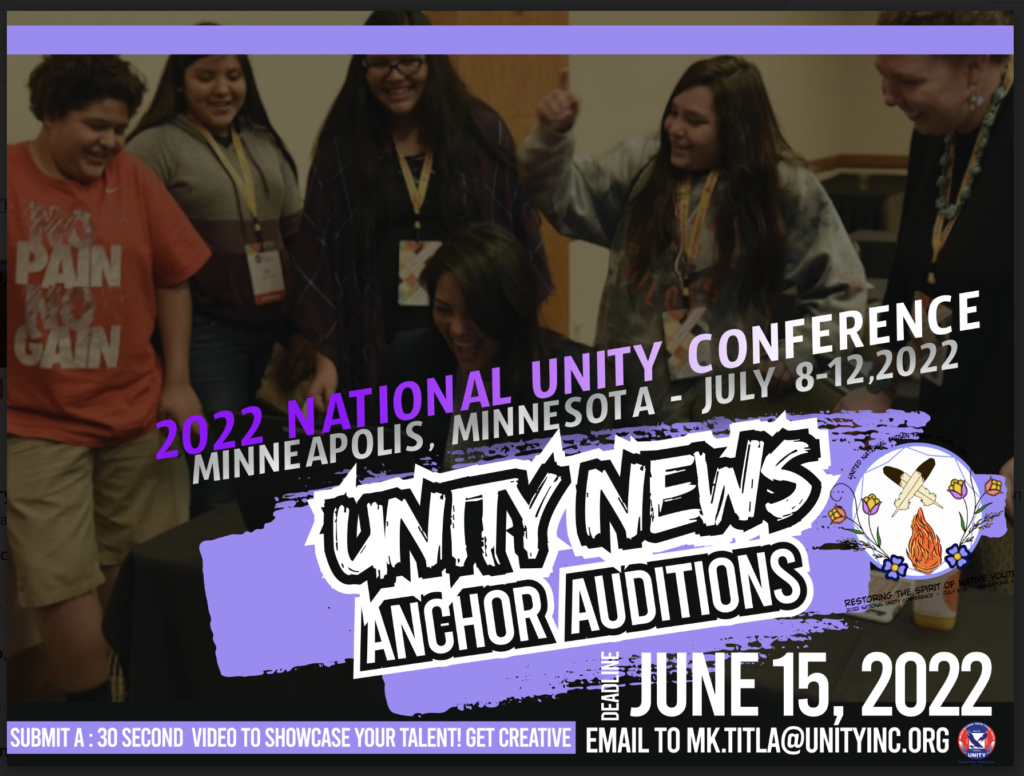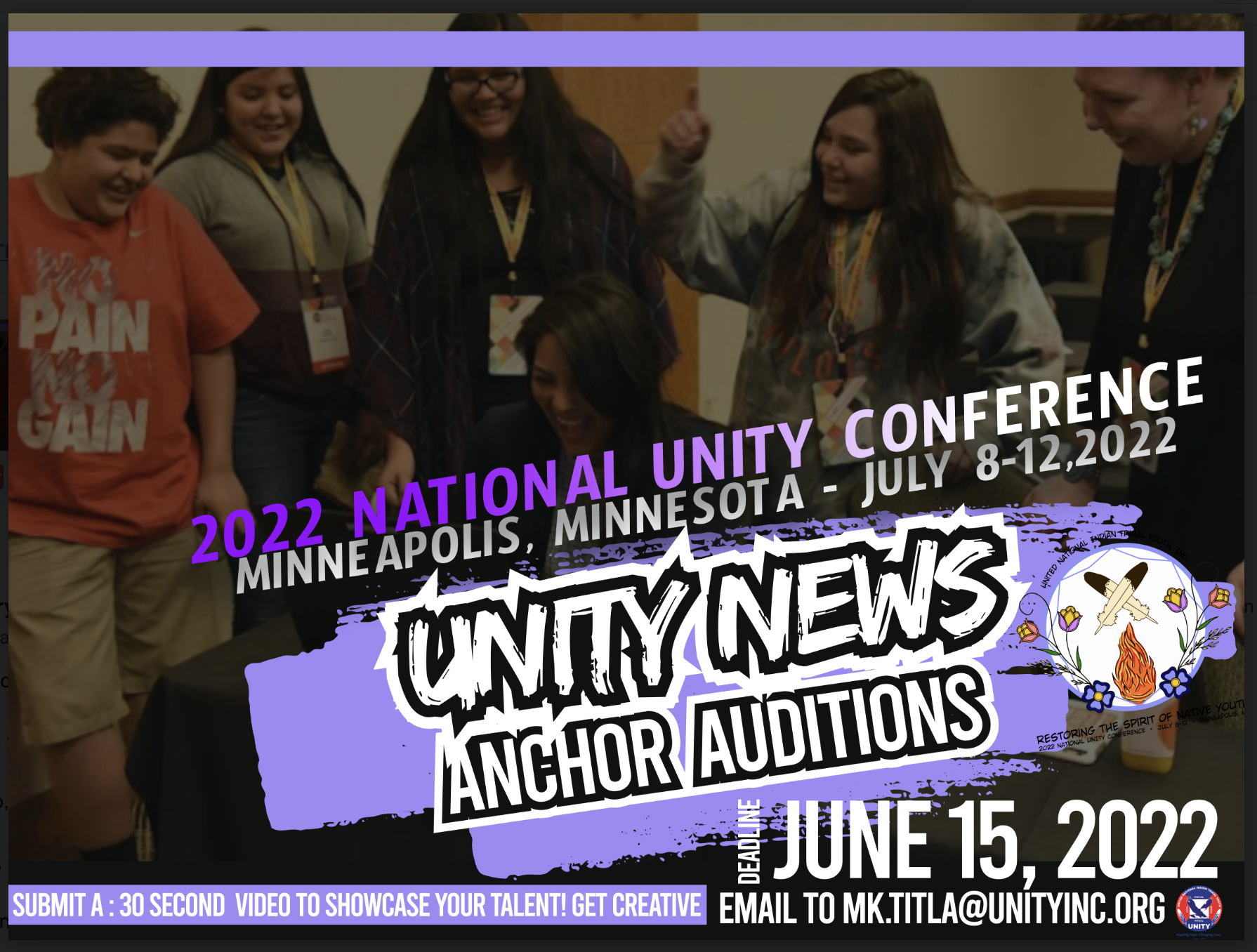 Script:
I'm (your name) from the (tribe), thank you for tuning into UNITY news. The 2022 National UNITY Conference is just around the corner! imagine 1500 youth gathering in Minneapolis, Minnesota. The conference theme this year is Restoring the Spirit of Native youth, which focuses on healing and overall wellness. This is your chance to network with other youth and develop your leadership skills. Get ready to experience some UNITY magic! It's all happening July 8th through the 12th. We look forward to seeing you in Minneapolis!
All videos submitted may be featured on UNITY's communication channels. Those selected to serve as news anchors will receive a $200 prize. Send in those videos!