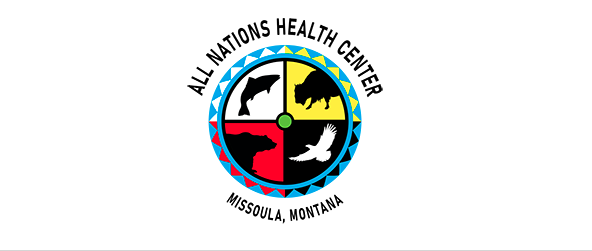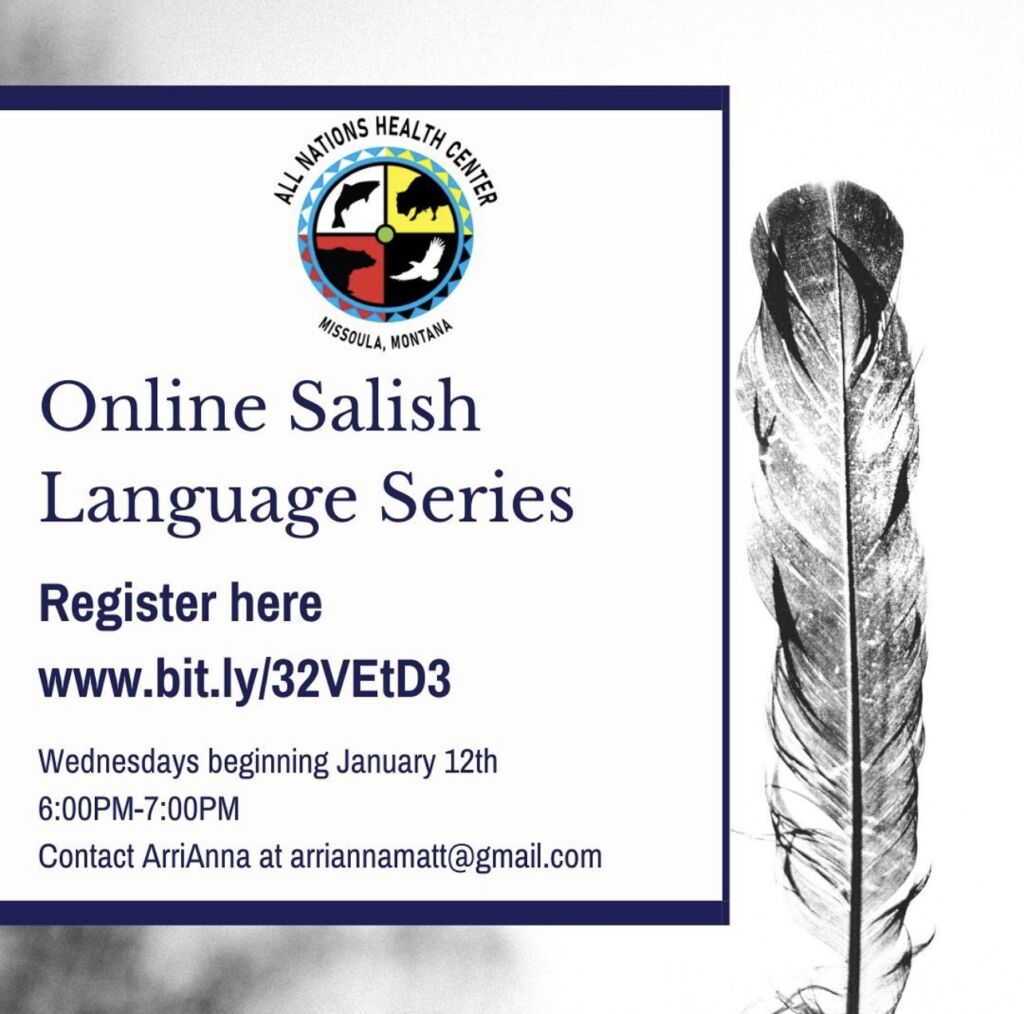 ArriAnna Henry Rocky Mountain Area Representative Updates:

In January I developed the "Online Salish Language Series" program through my internship at All Nations Health Center. I also received $10,000 from a Potlatch Grant to contribute to my "Paddle for Life" project. I also received recognition from my college, SKC of my efforts in the indigenous visionaries fellowship.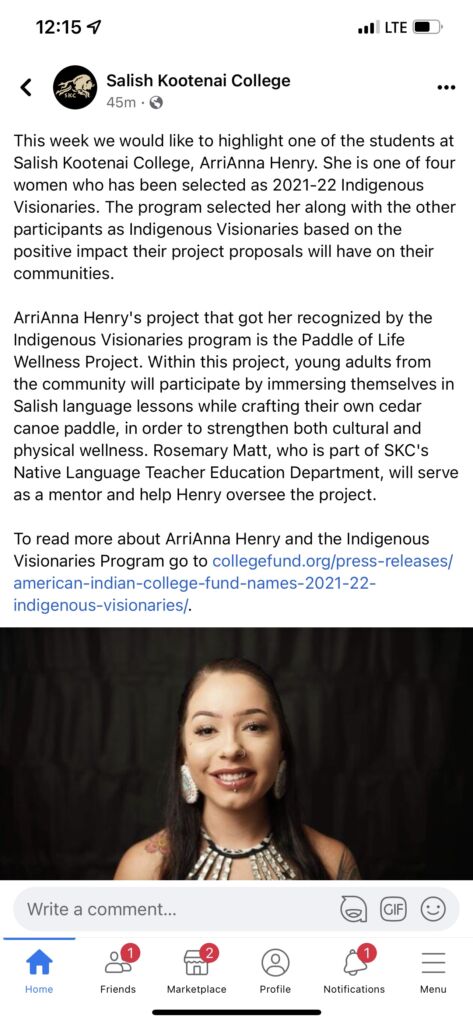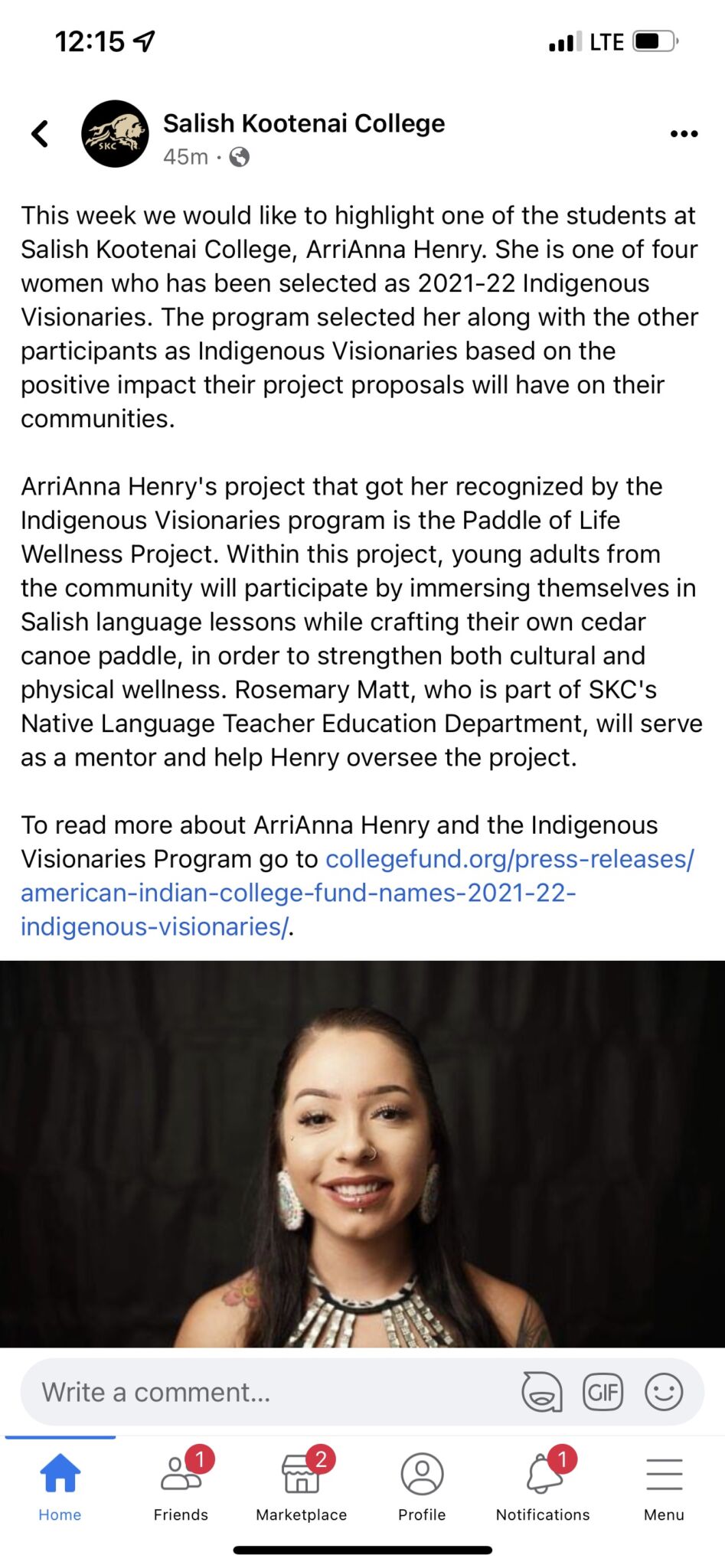 Salish language is our most urgent area of work. It is the core of our culture. If the language is lost, a crucial part of our way of life will go with it. Unless we make a determined, aggressive effort to save it, Salish will become one of the ninety-eight percent of native languages that will soon become extinct. If our language is to survive, we must add to our rapidly dwindling numbers of fluent speakers. It is critical that younger tribal members learn and gain fluency.
Resources and links: