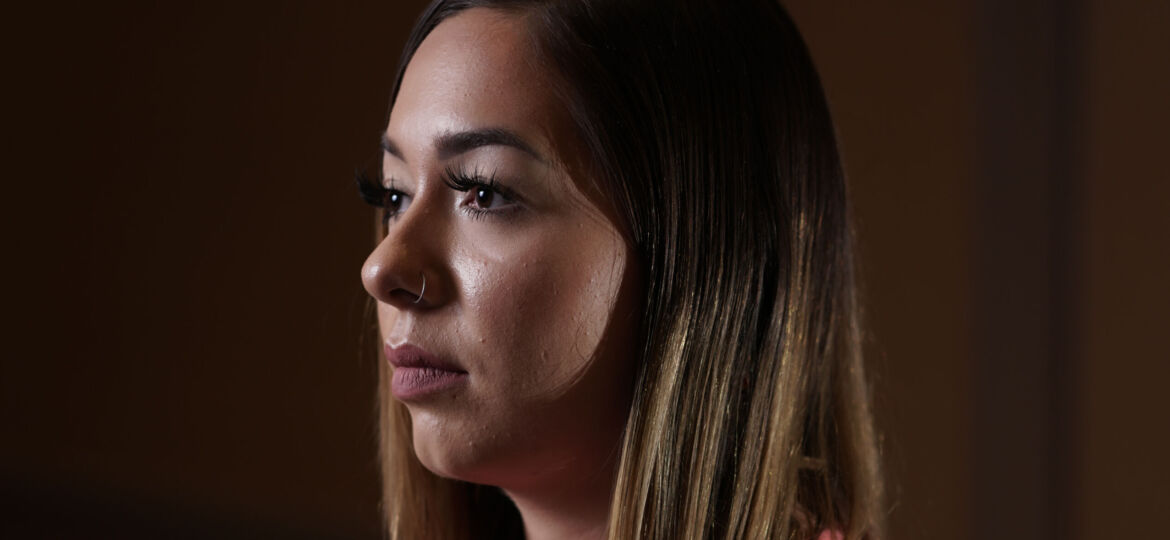 Indigenous community leaders create positive change in their communities. The American Indian College Fund is committed to developing women leaders across Indian Country through its Indigenous Visionaries Program in tribal communities where tribal colleges and universities are located. This year's College Fund Indigenous Visionaries cohort includes Harley-Daniel Interpreter (Navajo), Louise K. Waakaa'igan (Anishinaabe), Sasha Sillitti (Three Affiliated Tribes), and ArriAnna Henry (Confederated Salish and Kootenai Tribes, Bitterroot Salish).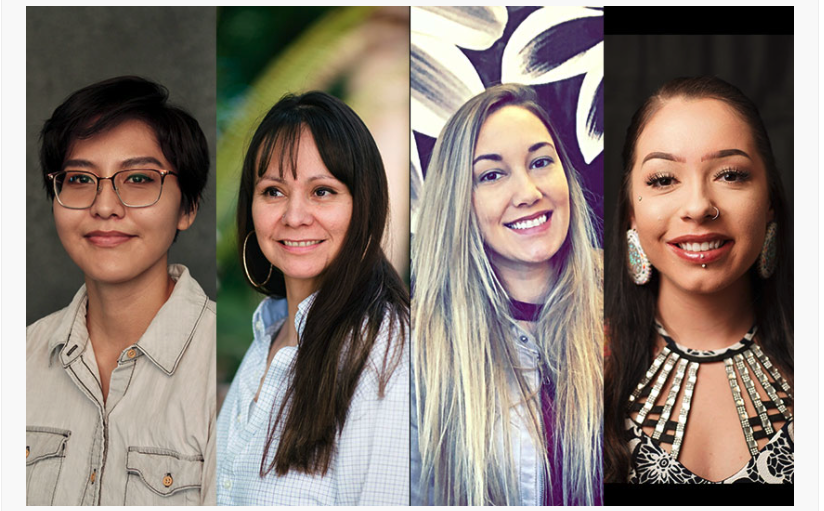 Harley-Daniel Interpreter is pursuing a bachelor's degree in psychology at Diné College on the Navajo reservation while working as the social media engagement agent in the Office of the President. Interpreter will conduct voter outreach and education projects to expand voter education, advocate for timely communication about voting, and ensure support of access to voting across the Navajo Nation during the midterm election. Crystal Cree (Navajo), director of the Office of Legislative Affairs and Policy at Diné College, will mentor.
Louise K. Waakaa'igan is pursuing a bachelor's degree in human services at Lac Courte Oreilles Ojibwe College in Hayward, Wisconsin, as the advancement coordinator. In collaboration with her mentor, she will create a "Kwe Book," a history of women leaders and founders at the Lac Courte Oreilles Ojibwe College. Waakaa'igan will catalog their interviews and stories throughout the project for future generations. Faith Smith (Lac Courte Oreilles Band of Ojibwe), a curator for the Lac Courte Oreilles Ojibwe, will mentor.
Sasha Sillitti is a business administration student at Nueta Hidatsa Sahnish College on the Fort Berthold reservation in North Dakota. Sillitti also works as a student account counselor and accounts receivable manager at the college. Her project is to develop a recycling program. The Fort Berthold reservation does not have a recycling program, and the nearest drop-off for materials is 150 miles away. She will develop a more efficient method of collecting and transporting recyclables, develop community relationships, and increase community awareness about recycling as a form of land stewardship. Pansy Goodall (Arikara of the Fort Berthold reservation), the business faculty department chair, will mentor.
ArriAnna Henry is pursuing a bachelor's degree in social work and a certification of completion in intensive Salish language at Salish Kootenai College on the Flathead Indian Reservation in Pablo, Montana. She holds an associate's degree in chemical dependency counseling and is an intern at the All Nations Health Center, working in the Behavioral Health Department. Henry's project is the Paddle for Life Wellness Project. Young adult community members will participate in immersive Salish language lessons while crafting their own cedar canoe paddle to create cultural and physical wellness. Rosemary Matt (Salish), the Native Language Teacher Education Department head, will mentor.
Participants in the Indigenous Visionaries Program are chosen based on their project proposals to impact their community positively. Indigenous Visionaries work closely with a mentor to determine leadership skills that are culturally appropriate and to complete their project. In addition, participants receive a grant of $7,000 to support their project completion and convene with other visionaries and the College Fund team for leadership development and support opportunities.
Cheryl Crazy Bull, president and CEO of the American Indian College Fund says, "The College Fund is so honored to support tribal college women students and their mentors as they design and deliver programming that is uniquely place-based and addresses community priorities. Students will practice leadership and management skills and provide critical interventions in areas of special interest, including cultural preservation and sustainability. We are excited to learn from their experiences."