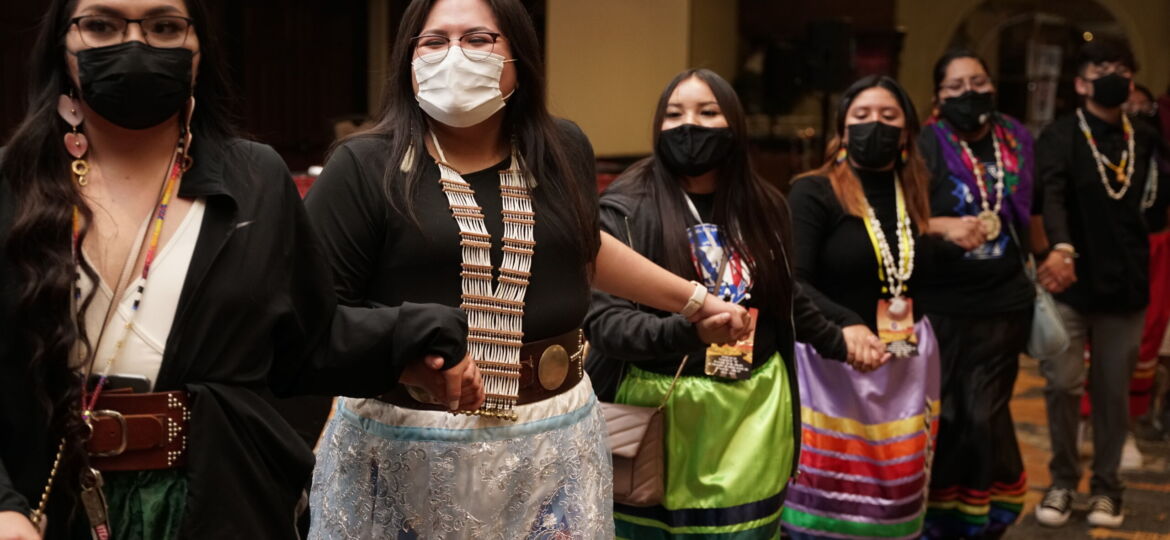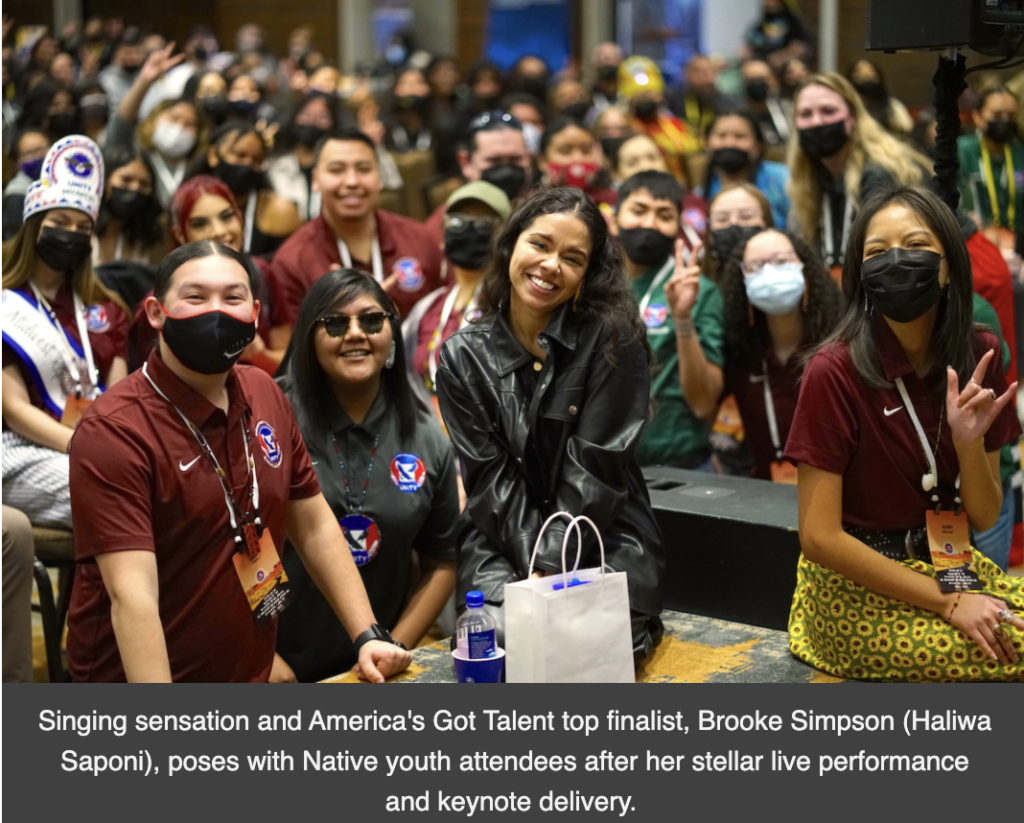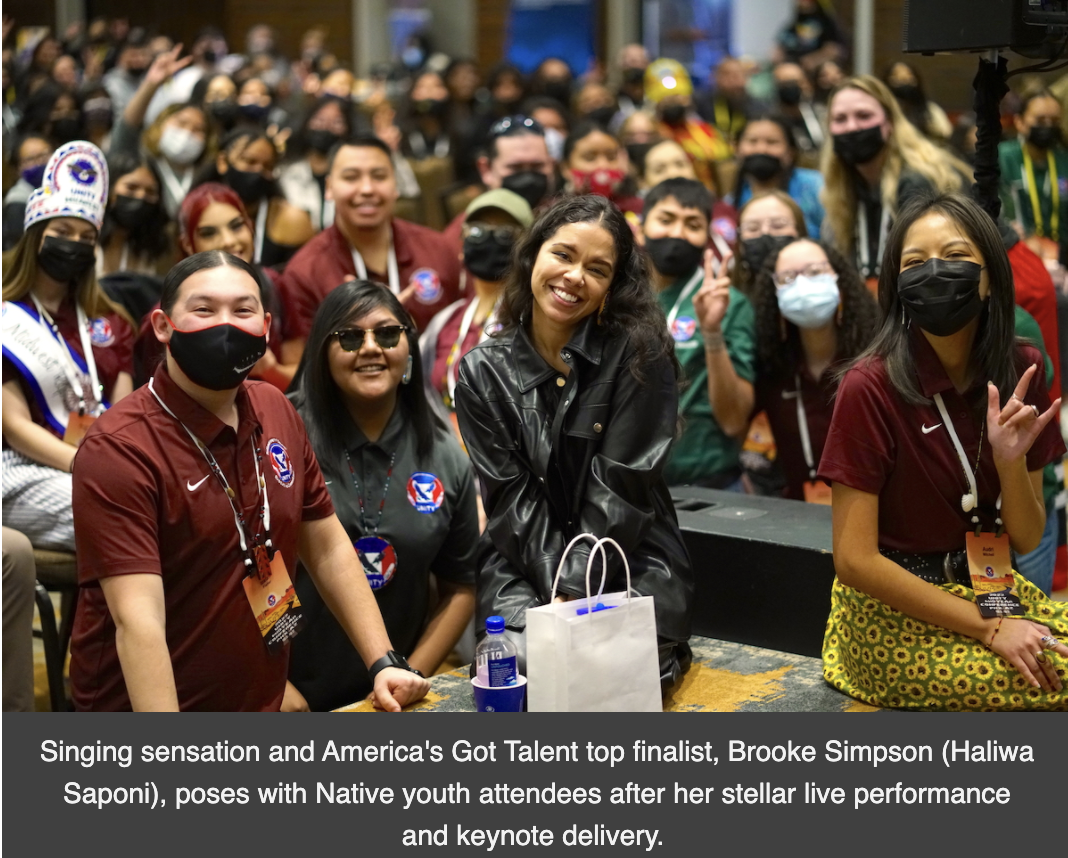 Highlights included appearances by Native American celebrities and influencers, cultural sharing, and learning opportunities.
Mesa, Az – UNITY hosted its annual midyear conference February 25-27 at the Phoenix Hilton Resort at the Peak, bringing together more than 400 attendees from tribal communities across the United States. Keynote speakers included America's Got Talent finalist Brooke Simpson (Haliwa-Saponi), Indigenous land protector Quannah ChasingHorse (Han Gwich'in and Sicangu/Ogala Lakota), and Navajo Nation President Jonathan Nez. D'Pharaoh Woon-A-Tai (Oji-Cree), and rappers Lil Mike and Funny Bone (Pawnee) from the hit show Reservation Dogs also presented at the conference.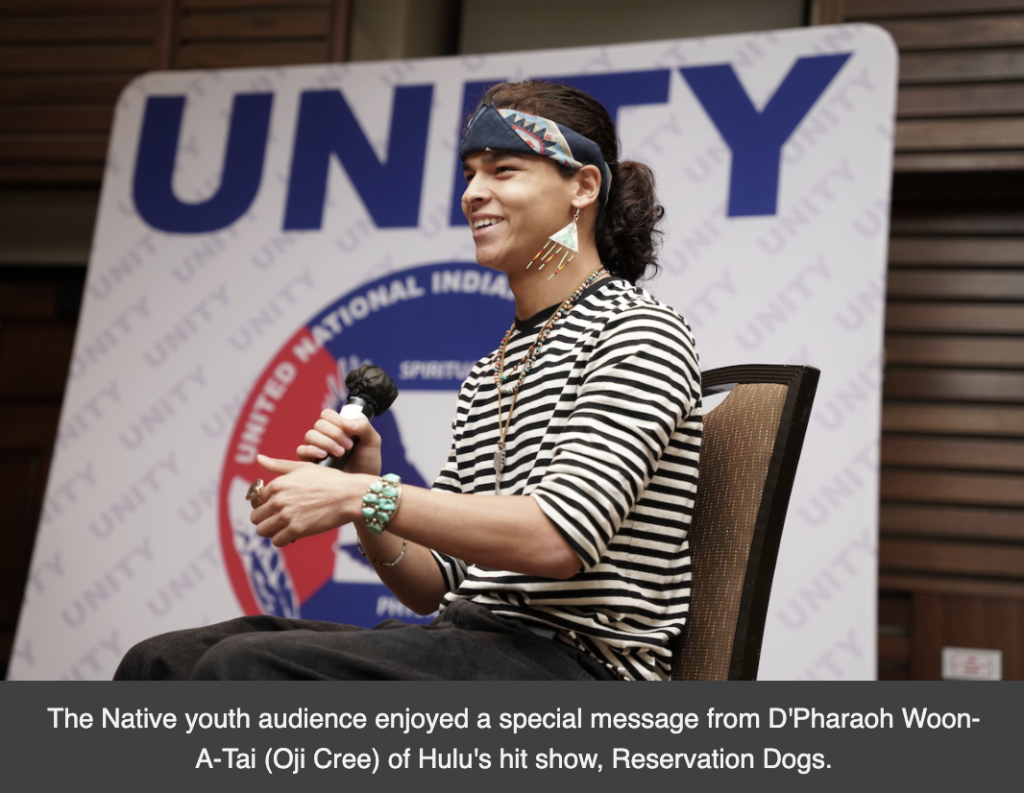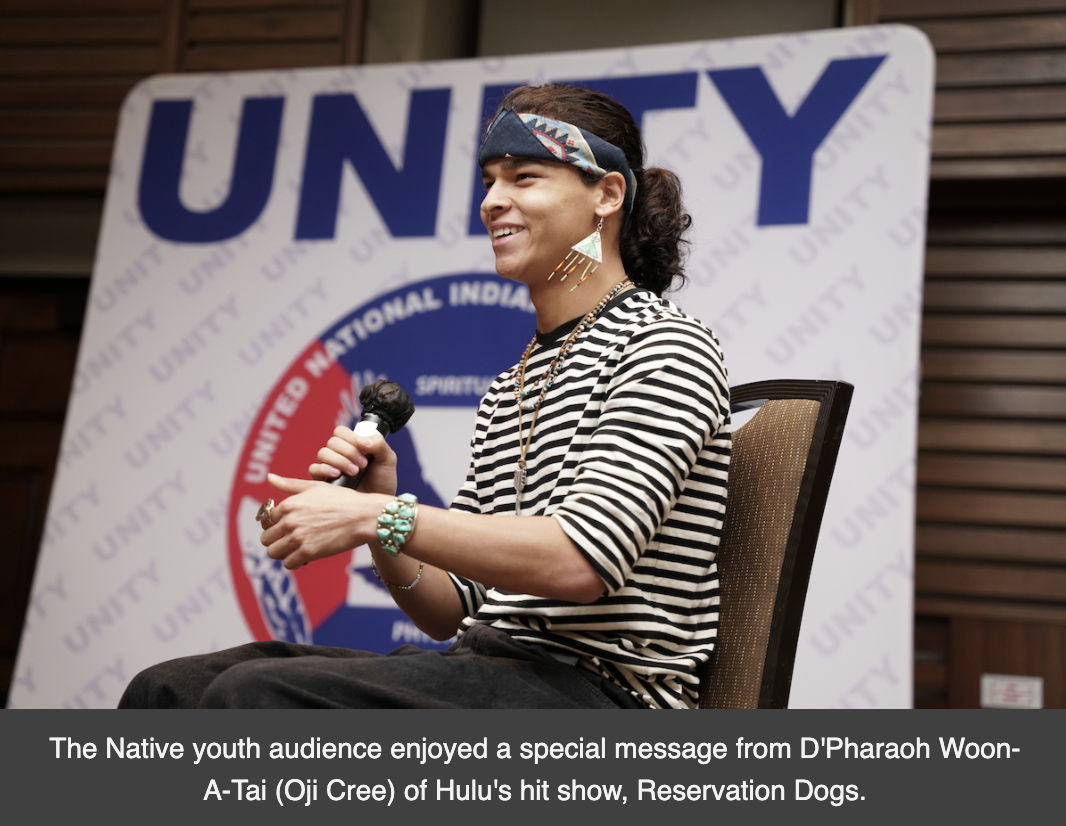 "We were so excited to see so many of our Native youth in person at the conference, after a long period of online meetings," said Mary Kim Titla, UNITY Executive Director. "We did provide a virtual option for those who wanted to participate from a distance, but to see everyone come together for learning, sharing, and celebrating this year was very special."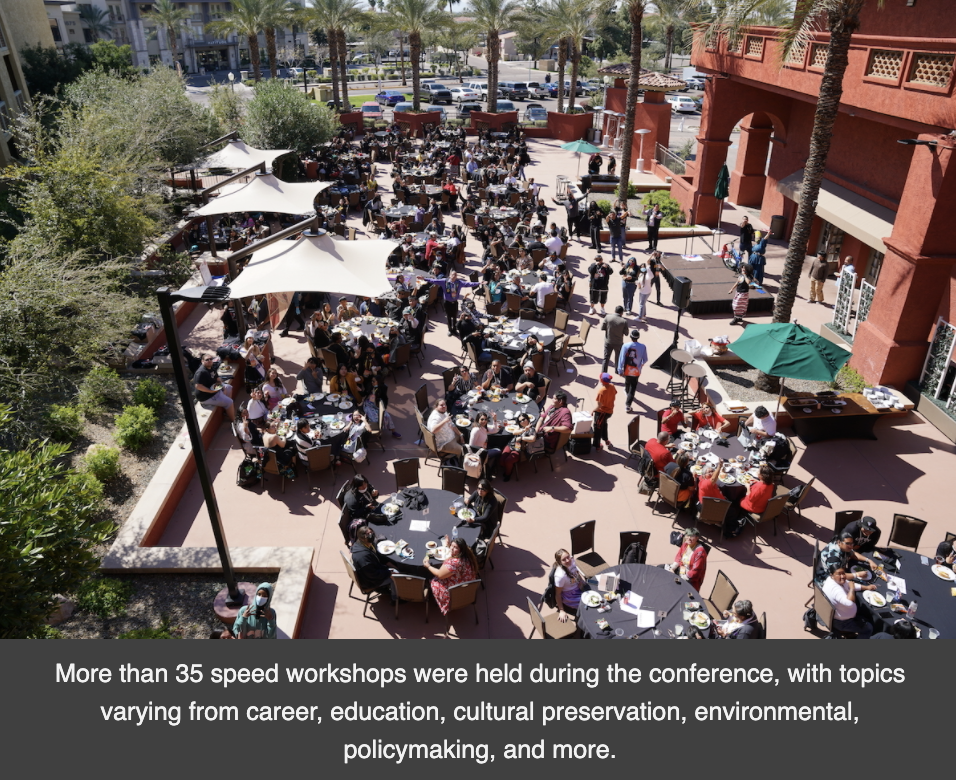 Native American and Alaska Native youth and advisors from rural and urban tribal communities participated in captivating leadership workshops that emphasized Native American storytelling, culture, and skillsets. Native youth also engaged with various exhibitors including several colleges, local businesses, and Native American organizations who provided helpful information and resources to the future tribal leaders. While UNITY was saddened to learn that its founder J.R. Cook passed away on February 25, his spirit lived on in the sharing and learning that took place over the course of the weekend.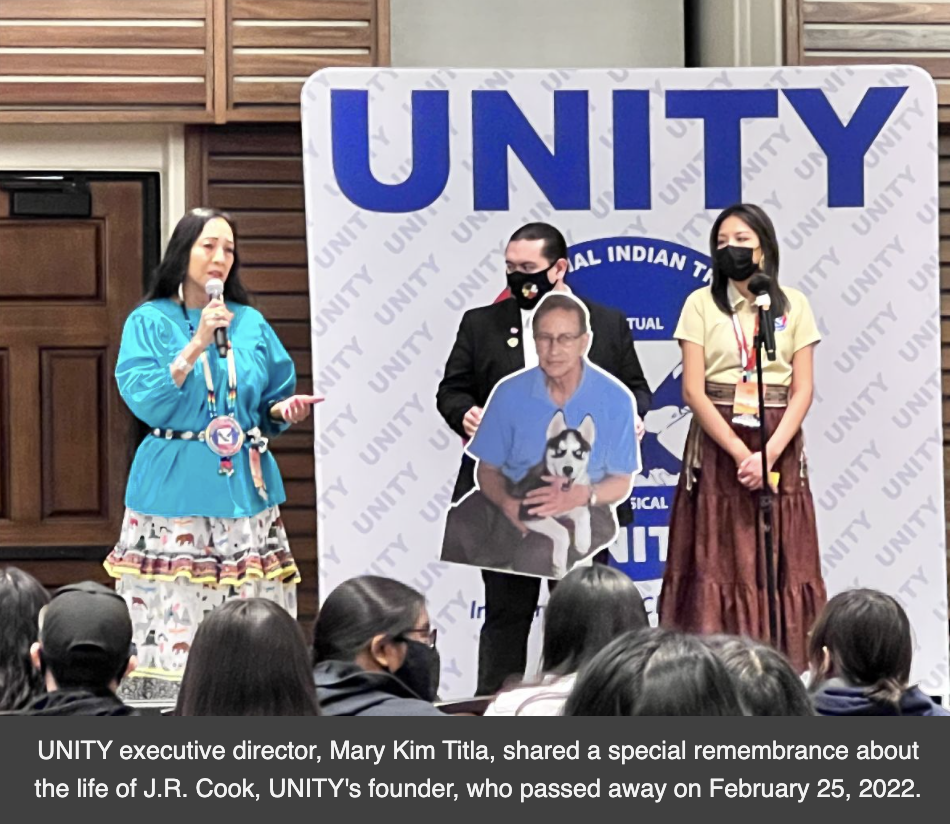 The National UNITY Conference will take place July 8-12 in Minneapolis, Minnesota. For more information about the upcoming conference and to learn more about UNITY, visit www.unityinc.org.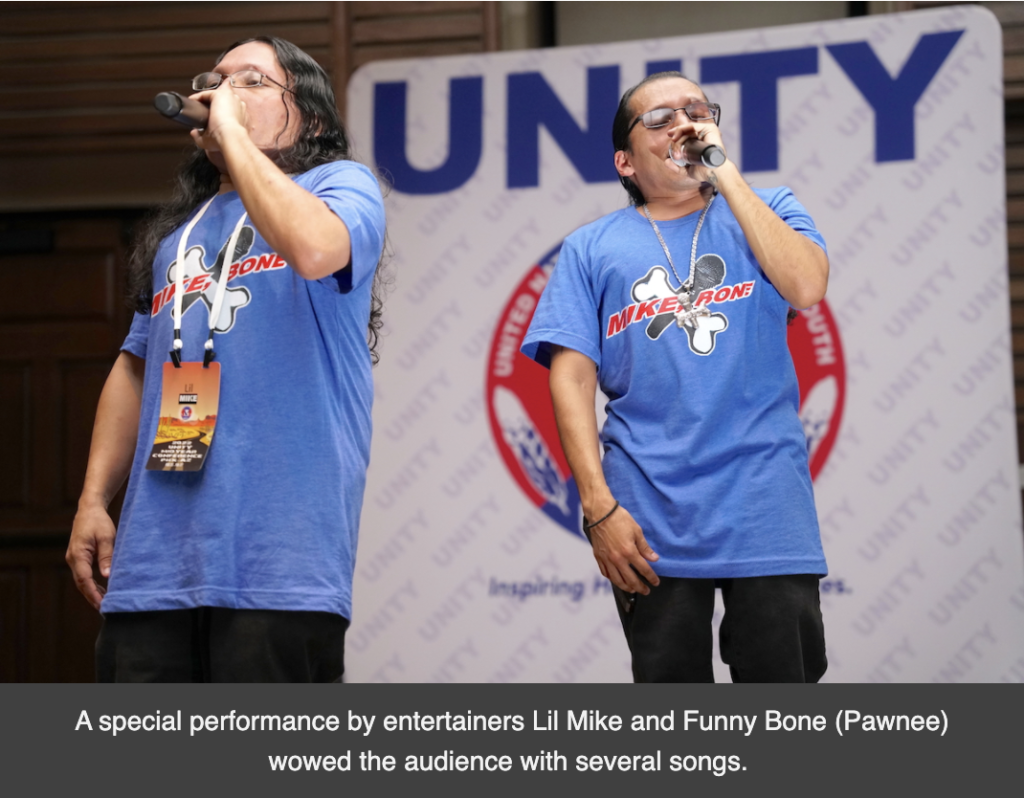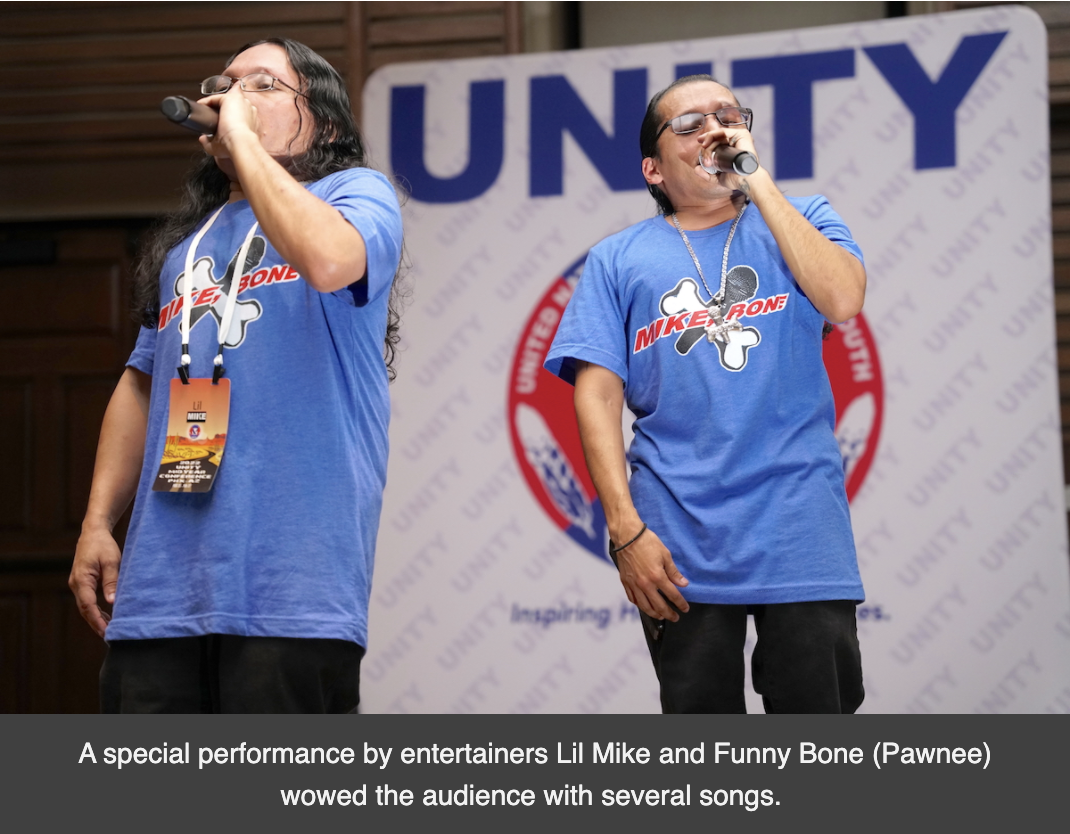 UNITY extends their gratitude to their conference sponsors, partners, and donors: San Manuel Band of Mission Indians; San Carlos Apache Tribe; Freeport McMoRan; Pauma Band of Mission Indians; REDW; Bowman Consulting; San Pasqual Band of Mission Indians; Prescott-Yavapai Indian Tribe; The Mohegan Tribe & The Mohegan Sun; The Chickasaw Nation; McCabe CPA Group, LLC; John Templeton Foundation; Common Counsel Foundation; IllumiNative; OJJDP; Bank of America; National Center of American Indian Enterprise Development (NCAIED); Phoenix Suns Charities; Comcast NBC Universal; Arizona Public Service; Fund for Shared Insight; Glenn and Jan English; Kirk and Lynn Kickingbird; John Mosley and Mary Kim Titla; Chance and Tyler Rush; and Mr. & Mrs. Marquez Quintero.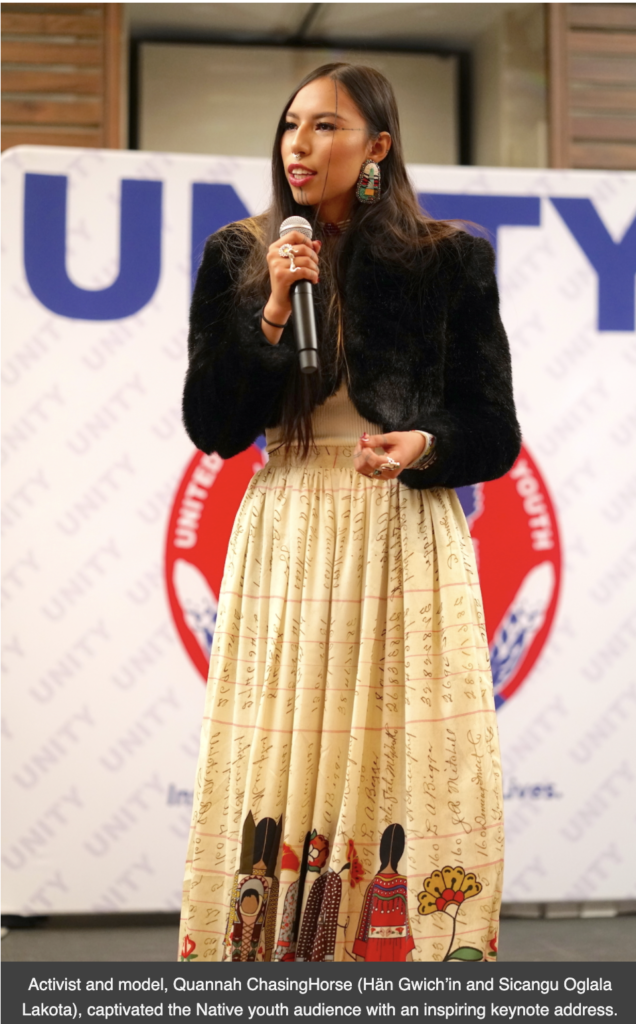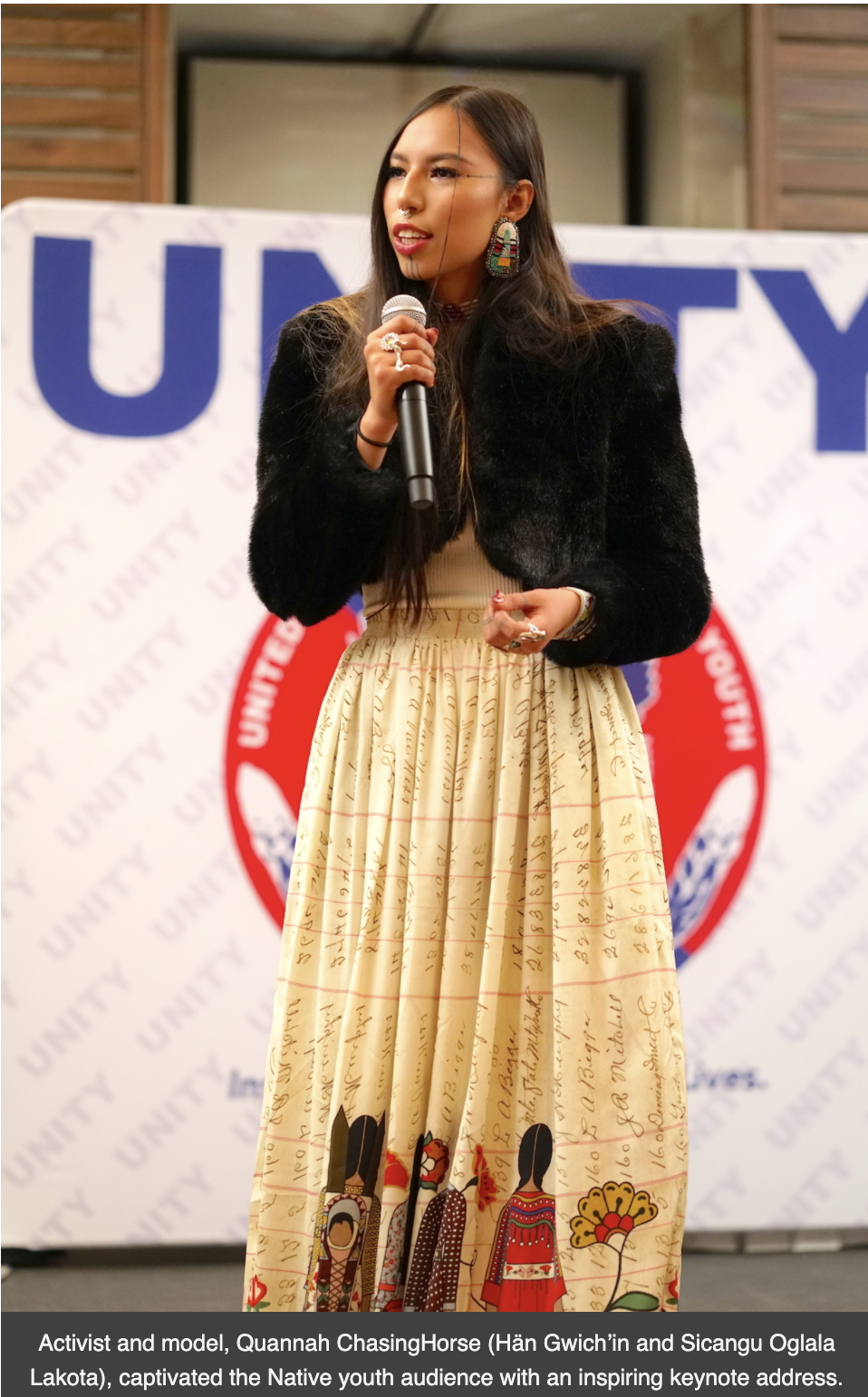 ABOUT UNITY
Founded in 1976, United National Indian Tribal Youth, Inc. (UNITY) is a national network organization promoting personal development, citizenship, and leadership among Native Youth. UNITY's mission is to foster the spiritual, mental, physical, and social development of American Indian and Alaska Native youth ages 14 -24, and to help build a strong, unified, and self-reliant Native America through greater youth involvement. UNITY's network currently includes 274 affiliated youth councils in 34 states. Youth Councils are sponsored by Tribes, Alaska Native villages, high schools, colleges, urban centers, and others. UNITY's signature event is the National UNTY Conference, held each summer in various states. It is the longest largest Native American and Alaska Native youth leadership conference in the country, with more than 2,000 attendees annually.