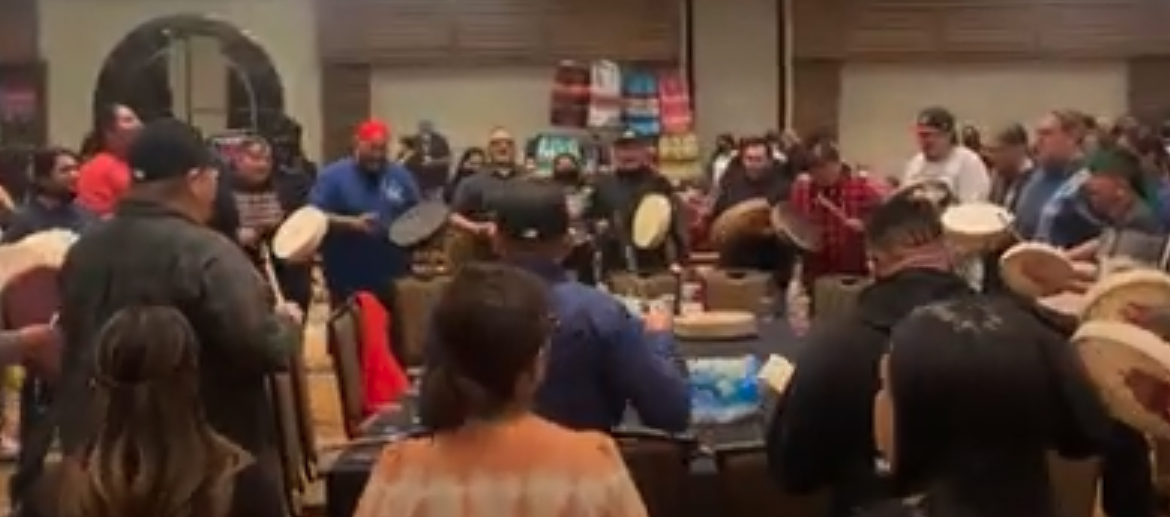 Northeast Valley News: Three day conference features annual "Round Dance"
Marshall Baker, Reporter
March 2, 2022
United National Indian Tribal Youth held their 2022 mid-year conference in Phoenix this weekend and brought together people from different indigenous backgrounds.
UNITY is an organization based in Mesa that looks to empower Indigenous youth across North America.
J.R. Cook, UNITY's founder, established the organization in 1976, which now has over 320 youth groups in 36 states. The late Cook passed away in late February, but the mid-year conference continued as planned in his memory.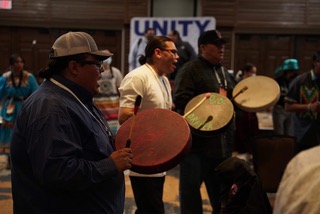 UNITY's mission to develop youth into great leaders through training, community service, and reaching out to them through conferences like this.
This year's conference in Phoenix was a three-day event, which is held annually each February, and featured key speakers such as Navajo Nation President Jonathan Nez. It was formally an event held in Washington DC but has been held in Arizona for the past six years.
The conferences have become a unique opportunity for over Native youth to meet with advisors and mentors, building on their spiritual, mental, physical, and social development. Attendees have a chance to participate in workshops that include assistance in subjects like careers, culture, environment, and health.
In addition to this year's conference, the third annual round dance was organized by UNITY Staff Jared Ivins-Massey.
A round dance is a Native American social gathering that includes songs from Northern plains Indians.
This kind of gathering brings communities together, as the people in attendance join hands and sidestep to the rhythm of the song and drum.
"We wanted to bring a northern style gathering to the southwest for northern people. We also wanted to expose Natives in the southwest to the beauty of the songs and style of the North" said Ivins-Massey, the UNITY Social Media and Communications Specialist. "An opportunity to bring together different aspects of tribal traditions and expose it to the youth is something that UNITY prides itself in."
This type of gathering is unique, as "UNITY is the first and only Native Youth organization to host its own round dance, which is a testament to the history of UNITY," said Massey.
The round dance capped off the second day of the conference and was the tool used for the celebration of different tribal backgrounds coming together to empower and uplift each other. "We host the round dance to help the community and bring them together, and introduce people to the resources and work we do" said Massey.
The national conference will take place July 8-12, in Minneapolis, Minnesota.
UNITY expects to have more than 2,500 youth and advisors in attendance, with a chance for Native youth to participate in more workshops and traditional Native American activities.
More information about UNITY is available on their website at unityinc.org.