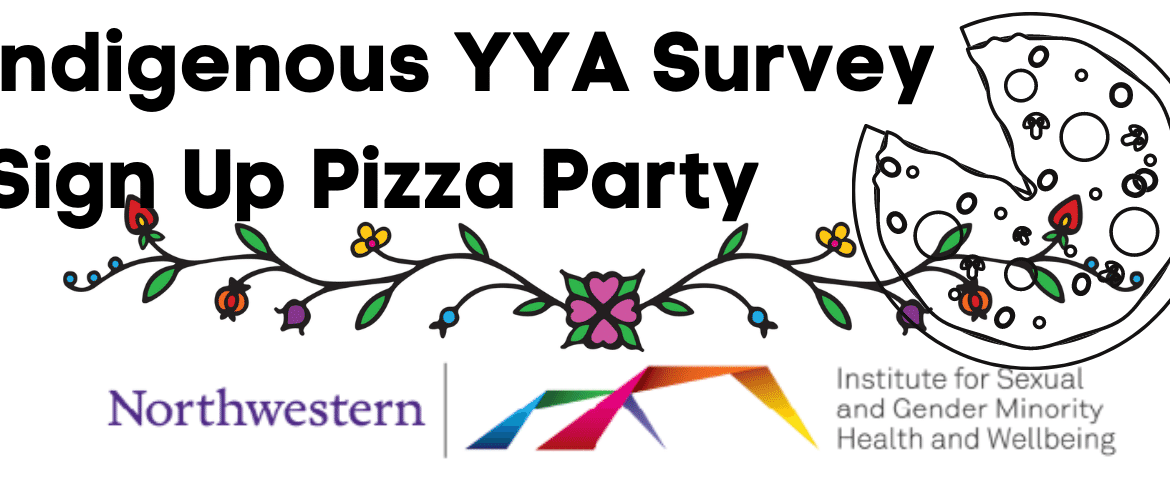 Most importantly, taking this survey is a call for all Native Youth to Take action as allies and LGBTQI2S+ persons, ages 14- 24. No matter how we identify, we have a part to play as an advocate. Your participation and shared stories in the Youth and Young Adult (YYA) COVID-19 Impacts Study will help create affirming spaces for all Native youth to thrive.
You have the opportunity to recruit your peers to take the survey and have a little bit of fun by hosting a Survey Sign Up Pizza Party.
Ways for Native youth to get involved this month:
A $25 Pizza Gift card will be sent to Youth Councils or Individuals for every four who sign up to take the survey. You can host a Survey Sign Up Pizza Party after school or as a weekend get-together.
Invite UNITY to your next Youth Council meeting that takes place before September 15, 2021. Add UNITY to your agenda to introduce the YYA survey. A UNITY Team member will attend virtually or in person, pizza included.
UNITY will host a Survey Sign Up Pizza Party at the UNITY Headquarters in Mesa, Arizona on Thursday, September 2 from 4 pm to 6 pm for those who live nearby. We will go Live virtually on social media to encourage more to take the Survey.
Complete this simple form to receive your Pizza Gift Cards and invite us to your Survey Party or your Youth Council meeting. UNITY Family, we are in this together. Let's make a difference. https://forms.gle/C8cWeeWa1ACHZcnj8
The YYA survey has three steps:
Click here to Sign Up
Take the Survey #1 (sent by email)
Take the Survey #2 (6 months later)
FAQs:
Who: All Native Youth 14-24
What: A survey to understand the Native Youth experience during Covid19
When: Sign up by September 15, 2021 Survey #1 sent by email after signing up and Survey #2 Six (6) months later
Where: Online Survey UNITY website www.unityinc.org
How: Click Here
Why: To develop tools to better serve the needs of Native Youth wellness
Incentive: Sign up Pizza Party (Gift card for 4 or more Youth who sign up) Survey #1 Earn $30 for your time – Take survey will be sent to you by email. Then take Survey #2 six months later, to earn $15 for your time.
If you have any questions send an email to Tami Patterson, Office Manager t.patterson@unityinc.org.