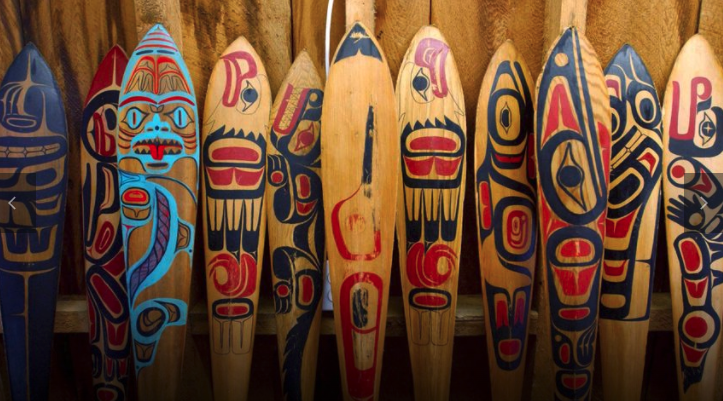 In December, Rocky Mountain Area Representative began planning the Canoe Paddle Workshop to be provided in March 2022.
The Cedar Paddle Carving Class will teach students how to carve their own paddles. The style being taught is how the ancestors and people of Coast Salish culture carved their paddles. Specifically when canoes are on the ocean (ocean-going canoes). The wood that will be used to carve the paddles is cedar – an important resource with spiritual significance to many tribes.
The traditional carved paddles are used by many West Coast Natives to steer and paddle the large cedar canoes in the coastal waters of the Northwest Pacific. Native Paddles are also used during ceremonial dances and in the past, have also been used as deadly weapons. Today's West Coast Native Paddles are often magnificently carved and painted with traditional and contemporary Northwest Coast designs and stories.

Reccomended Tools 
Starter Tools
Straight edge or ruler
Paint brushes
notepad and pen/pencil
In the interest of keeping the barrier to access low, we are only requiring 3 basic tools to get started. If you have any other carving tools, please bring them along. There are a few blacksmiths now making and selling Northwest Coast Salish style carving tools. Most are made to order so make sure to place your order as early as possible so that you have your tools by the start of class. Some of the tools can also be made with simple techniques, especially if you have any experience working with metal. Here is a tutorial on how to make a bent knife. http://www.speakingcedar.com/in-depth-tools.html