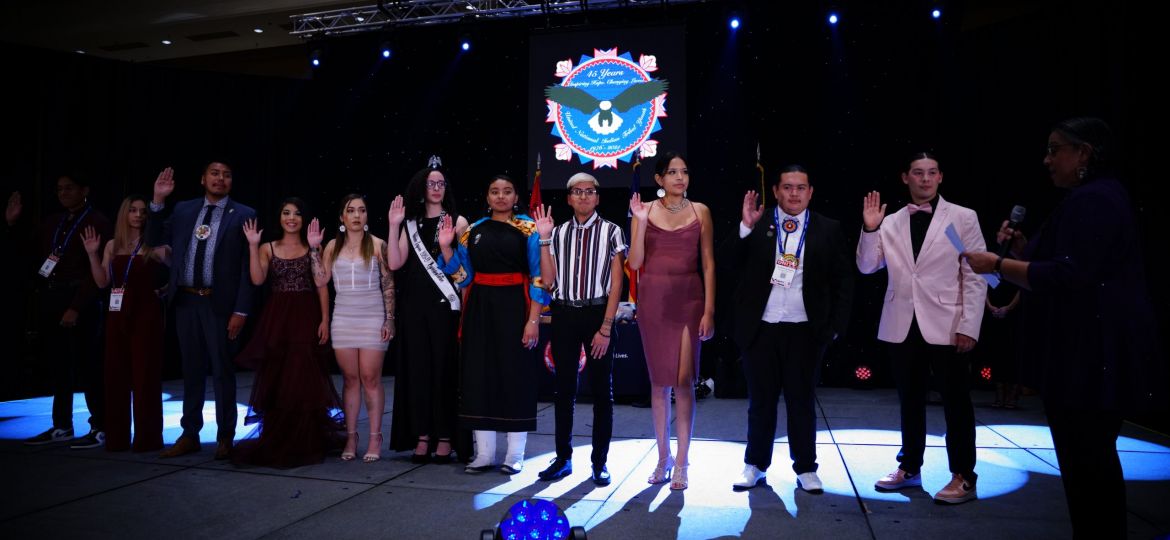 All Native youth interested in networking
with other youth should attend!
Would you like to connect or reconnect with Native Youth Leaders? Then this Regional Meet up is for you! We welcome you to join the UNITY Family: To get started, look up which geographical region that you live in by the state.  Then sign up to attend by registering in advance at the below Zoom Links. On the specified time and date,  and if necessary with your guardians' permission, join the conversation with your National Regional Representative! Members of the National UNITY Council (NUC) Executive Committee are eager to meet you and learn more about the Native youth in your state and surrounding states. Mark your calendar to save the dates by registering at the links below.
Please join the Executive Committee as they host the Fall Regional UNITY Native Youth Meet Ups. At these meet-ups, youth councils are invited to gather to grow relationships and work towards goals. These Regional Meet Ups will serve as a networking opportunity as well as a brainstorming session for how to address community challenges and needs. (And have fun!)
Not only will this be a valuable networking opportunity for your Youth leaders to connect with the surrounding tribes, but we would also like your feedback. With your help, UNITY youth will determine the key regional needs for 2021-2022.
Please SELECT a REGION based on what state you live in below and join us.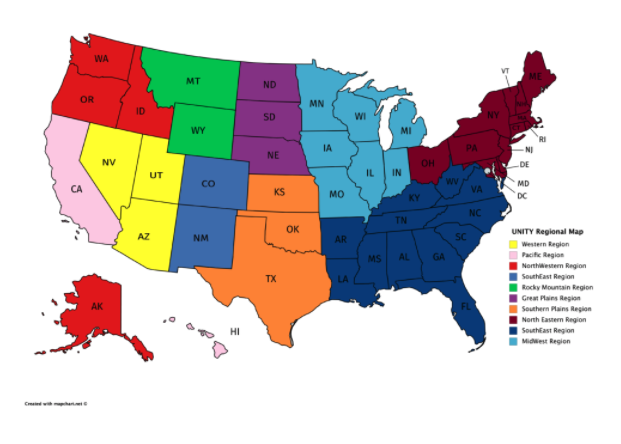 October meetups:
Northeast Region Meet Up
Hosted by  Rory Wheeler, UNITY Peer Guide and Northeast Representative
When: Tuesday, October 5, 2021
Log in at: 7:00 PM Eastern Time (US and Canada)
Register in advance for this meeting:


https://us06web.zoom.us/meeting/register/tZMvdO2vrTooH9zDZxC7HYEGf-b3lRoQLghU

Northwest Region Meet Up
Hosted by Jonathan Arakawa, Northwest Representative
When: Thursday, October 7, 2021
Log in at: 7:00 PM Pacific Time (US and Canada)
Register in advance for this meeting:
https://us06web.zoom.us/meeting/register/tZIsdumopzgpGdUp8EZnLwUCgeuOj-dLvKSb
Southwest Region Meet Up
Hosted by Chenoa Scippio, Southwest Representative
When: Tuesday, October 19, 2021
Log in at: 7:00 PM Mountain Time (US and Canada)
Register in advance for this meeting:
https://us06web.zoom.us/meeting/register/tZwucuqrqD8tGNNcDS_VCodcxTloMP0kAy0g
Midwest Region Meet Up
Hosted by Angelina Serna, Midwest Representative
When: Thursday, October 21, 2021
Log in at: 6:00 PM Central Time (US and Canada)
Register in advance for this meeting:
https://us06web.zoom.us/meeting/register/tZYqduGsrjksH9JrJ6PFOy9scvYV03qT4EuN
Southeast Region Meet Up
Hosted by Evynn Richardson, Southeast Representative
When: Tuesday, October 26, 2021
Log in at: 6:00 PM Eastern Time (US and Canada)
Register in advance for this meeting:
https://us06web.zoom.us/meeting/register/tZMtdu6orz4qGdTI6ADOBDhmBhvnM2VuEP3t 
November meetups:
Rocky Mountain Region Meet Up
Hosted by ArriAnna Henry, Rocky Mountain Representative
When: Monday, November 8, 2021
Log in at: 6:00 PM Mountain Time (US and Canada)
Register in advance for this meeting:
https://us06web.zoom.us/meeting/register/tZ0vcOGprzwoEteY3BoYdqAfMcALeahCP1AI
Pacific Region Meet Up
Hosted by Katylynn Johnson, Pacific Representative
When: Wednesday, November 10, 2021
Log in at 6:00 PM Pacific Time (US and Canada)
Register in advance for this meeting:
https://us06web.zoom.us/meeting/register/tZAsdOqqrT8vH9d3ZNRQbreu5lCFpmWMp5JJ
Southern Plains Region Meet Up
Hosted by Elwood McClellan, Southern Plains Representative
When: Monday, November 15, 2021
Log in at 6:00 PM Central Time (US and Canada)
Register in advance for this meeting:
https://us06web.zoom.us/meeting/register/tZEvcO6gqjgsGtCvgv1rf8MCeGRuRnIXzwCh
Western Region Meet Up
Hosted by Steve Harvey, UNITY Earth Ambassador and Western Representative
When: Wednesday, November 17, 2021
Log in at 6:00 PM Pacific Time (US and Canada)
Register in advance for this meeting:
https://us06web.zoom.us/meeting/register/tZwpfuyoqj0uHtFG8bJSr4zQ42F4thnmPjYg
Great Plains Region Meet Up
Hosted by Justice Fox, Great Plains Representative
When: Thursday, November 18, 2021
Log in at 7:00 PM Central Time (US and Canada)
Register in advance for this meeting:
https://us06web.zoom.us/meeting/register/tZAvceipqTMiHdacNX-ZLzuq3T5-6mWMp94y