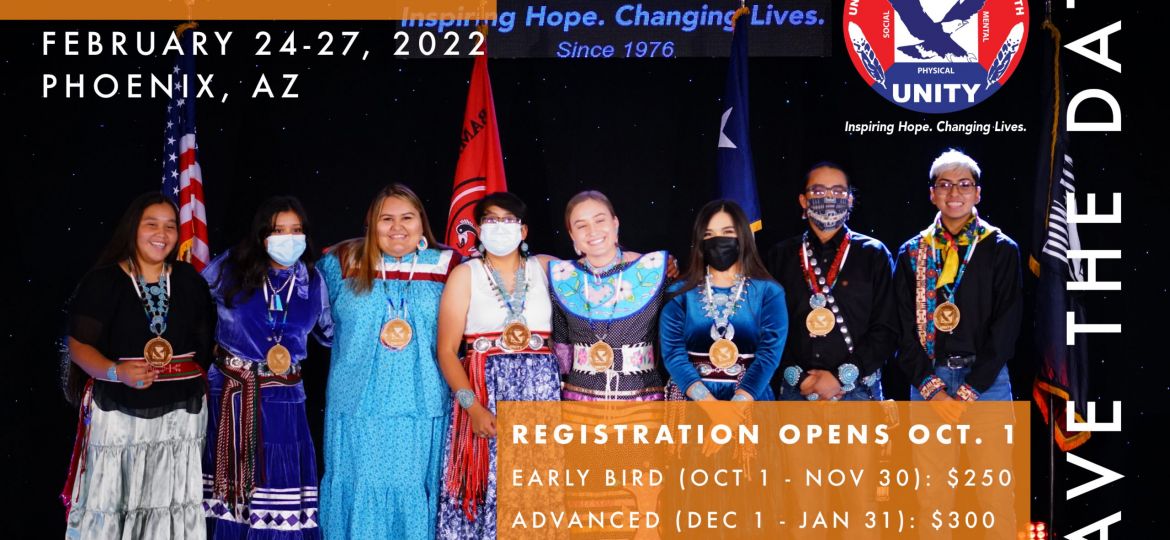 The midyear conference will take place in Phoenix in February 2022
Mesa, Arizona – United National Indian Tribal Youth (UNITY) will hold its Midyear Leadership Conference, February 24-27, 2022, at the Hilton Phoenix Resort at the Peak. The National Conference will be July 8-12, 2022 in Minneapolis. Early bird registration for each conference is $250 through November 30, 2021.
As in the past, the 2022 events will engage Native youth from across the country through workshops, breakout sessions, music, and cultural sharing. Popular UNITY trainers and presenters will return, and attendees will participate in speed workshops, hear from engaging guest speakers, and enjoy time to meet and network with other Native youth from around the country.
"With both conferences returning to a fully in-person format this year, it will be wonderful to see our youth in Phoenix and Minneapolis, making connections and coming together for learning and community," said Mary Kim Titla, Executive Director of UNITY. "We are looking forward to sharing our experiences and traditions once again."

UNITY has been fostering the spiritual, mental, physical, and social development of American Indian and Alaska Native youth, and helping build a strong, unified, and self-reliant Native America through greater youth involvement since 1976.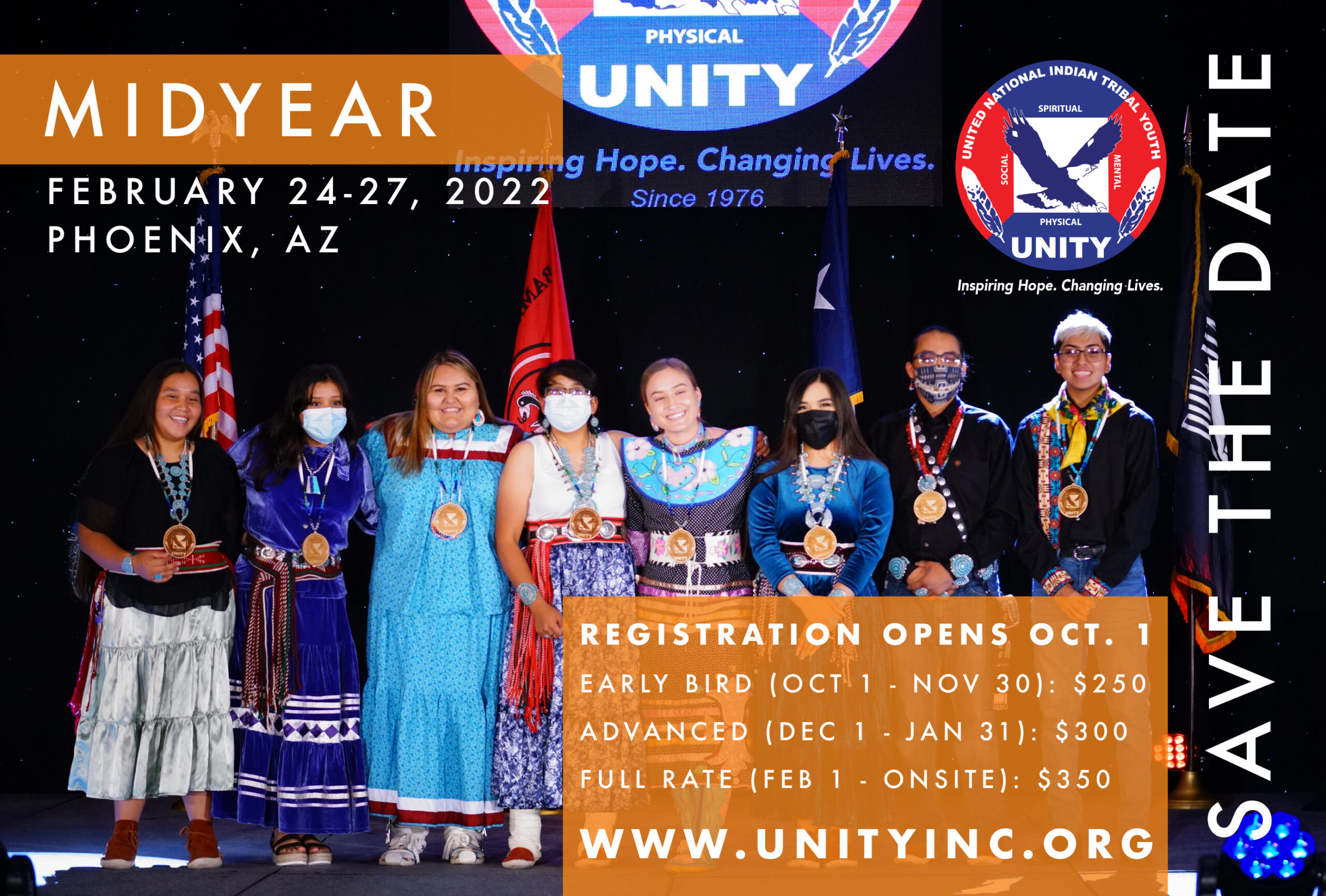 Registration dates and prices for the Midyear Conference are as follows:
October 1 through November 30: $250 early bird registration
December 1 through January 31, 2022: $300 advance registration
February 1 through onsite registration: $350 full rate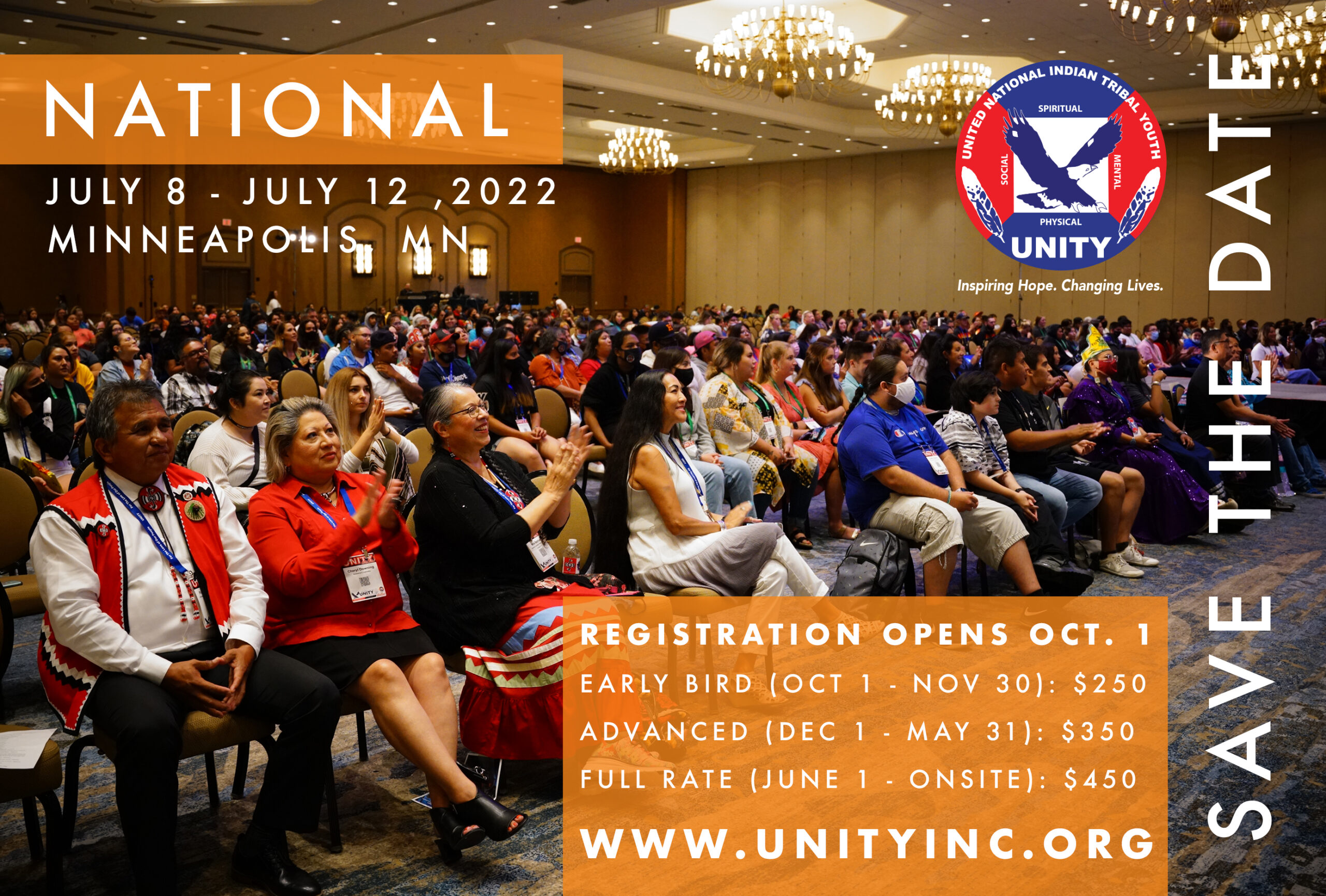 Registration dates and prices for the National Conference are as follows:
October 1 through November 30: $250 early bird registration
December 1 through May 31, 2022: $350 advance registration
June 1 through onsite registration: $450 full rate
To register or reserve a hotel room, visit: