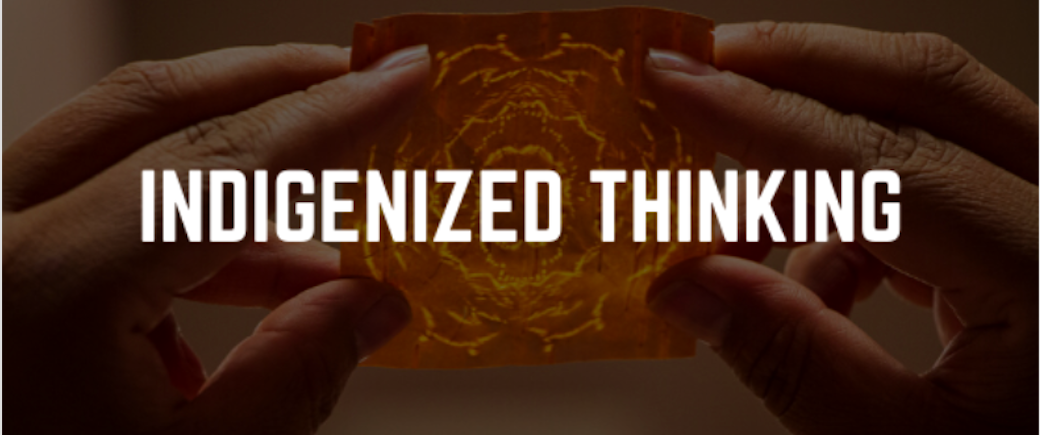 Native Governance Center: During times of crisis, the messages we send to our stakeholders matter more than ever. Tribal governments and Native organizations are on the frontlines of the COVID-19 pandemic and are making important decisions to protect the health and safety of their people.
As Indigenous people, we believe that our methods and modes of communication should reflect our values. We've put together a list of some of the values that guide our approach to nation-building and corresponding tips for Indigenized communication during COVID-19. We designed these tips first and foremost for Tribal leaders; we hope that others working to communicate thoughtfully about COVID-19 will find them useful as well. The COVID-19 pandemic presents a challenge for all of us. While the situation has already tested our strength and resiliency, it's also a major opportunity for our communities. We have the chance to come together and build the Indigenized future we want to see. The strategies we use to communicate our goals and visions during this time are just the beginning.
Self-Determination: The ability to identify, define, and implement solutions that are appropriate for your people.
Your response to COVID-19 is an act of sovereignty; it's an opportunity to decide what's best to protect the health and safety of your Tribal citizens. Use your communications as a means to amplify your self-determination.
Native people understand their nations better than anyone else. If you have doubts about your capability, remember: you're best equipped to create messaging that truly speaks to the needs of your people.
Mobilize your community through your communications. Strong, self-determined nations are made up of Tribal citizens who feel empowered to protect and support each other. Encourage your community to take action by staying home, providing essential supplies, and advocating for resources, among other steps.
Indigenized Thinking: We apply an Indigenous lens to everything we do.
Customize your messages to center your community's values, history, culture, etc. Your communications about COVID-19 can look different than those of the CDC, the federal government, and even other Native nations.
Incorporate Native language into your communications, if possible. If you have the capacity, think about creating a second set of messaging written entirely in your Native language.
Consider using your voice to help restore kinships among clans, societies, and families; use traditional stories about keeping the community healthy and safe during times of disease.
Sustainability: Our decisions honor the seven generations and ensure a vibrant future for our nations.
Think ahead when crafting your communications plan: how will the actions you take and the words you share now impact future citizens of your nation?
Are your statements realistic? Will you have the capacity to live up to your words over the coming weeks, months, or years?
Wellness: We work to avoid burnout, care for ourselves, and take a healthy approach to leadership.
How does your messaging validate the importance of the physical, mental, emotional, and spiritual health of your community?
What impact might your communications have on the health of your nation and its citizens?
Your nation is resilient and strong. Remind your audience of your community's assets by incorporating them into your messaging.
Engagement: All community members have access to information and feel good about joining the conversation.
How can you ensure that none of your constituents are left out of your communications? (For example, think about elders without internet access.) Ideas for expansion include Tribal radio stations, billboards, newspapers, text messaging, phone trees, and social media.
Create communications that are clear, straightforward, and to the point. This does not mean that you should exclude comforting words or cultural components.
Images and videos are powerful. Use positive images from your community whenever possible to hold your audience members' attention.
For more helpful tips from Native Governance Center, visit our COVID-19 resources page.