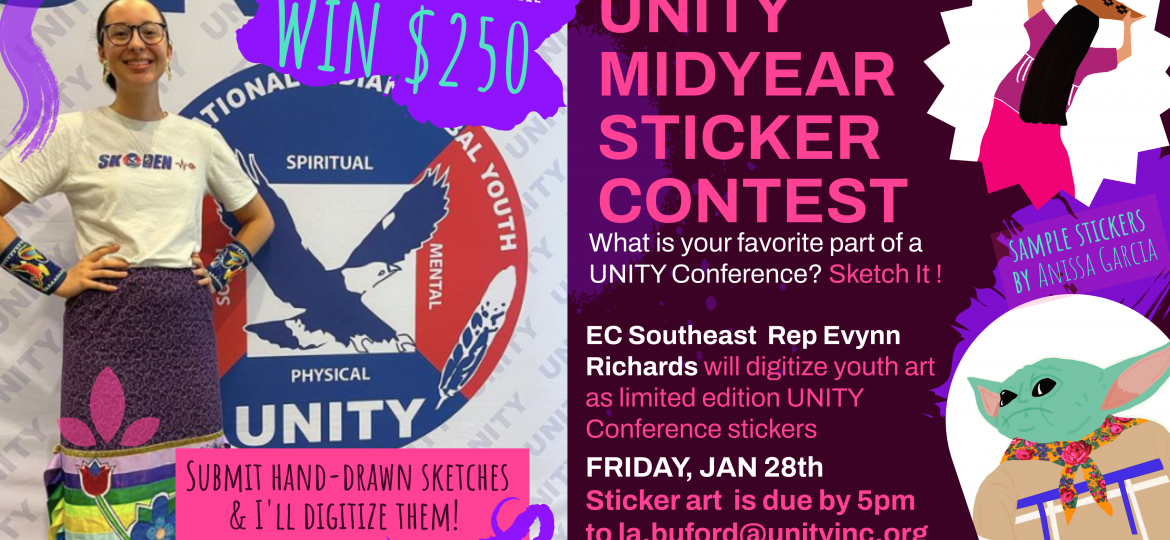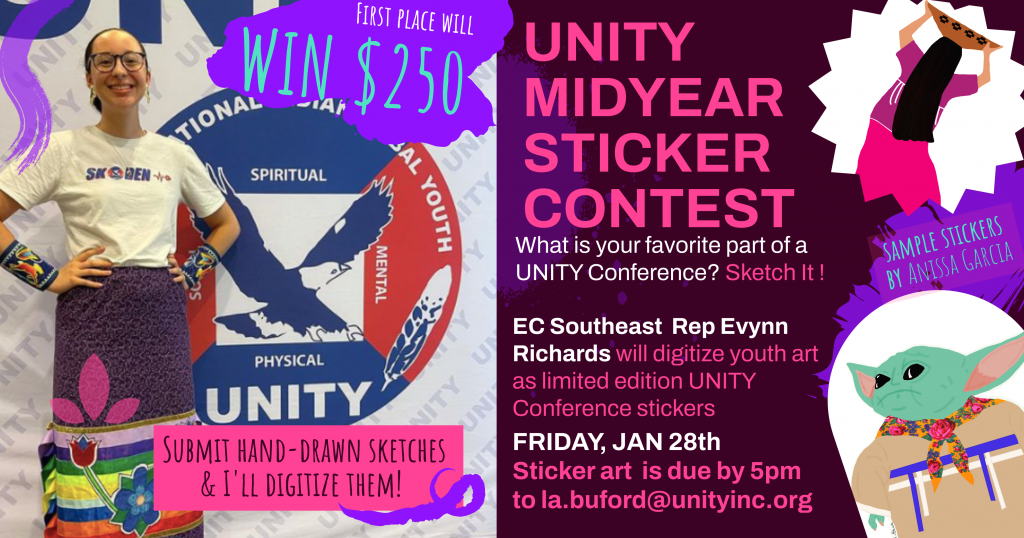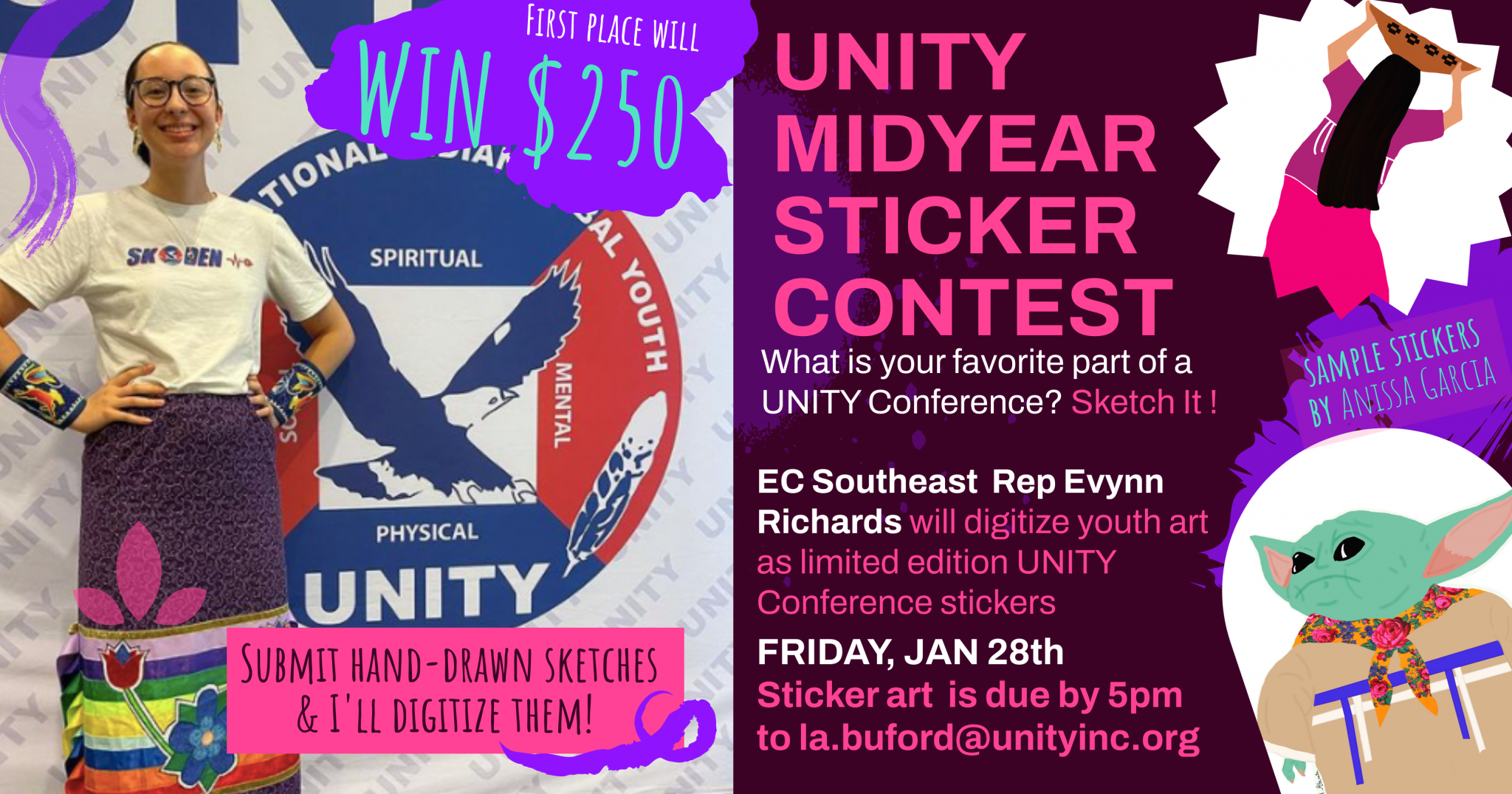 What is your favorite part of a UNITY Conference? Sketch it! 
UNITY is hosting a sticker Contest for UNITY's upcoming Midyear Conference with a chance to win $250 and be the featured logo for the event. Join the EC Southeast Regional Representative Evynn Richards to learn more on how to prepare for the contest.

Native artists must submit their sketches to UNITY before Friday, January 28th at 5 pm (MST) to enter the contest. Evynn will digitize youth sketches or hand-drawn images as limited edition UNITY Conference stickers. The Winners will be announced on Monday, January 31st. 
To enter, submit your sketch or logo idea to la.buford@unityinc.org