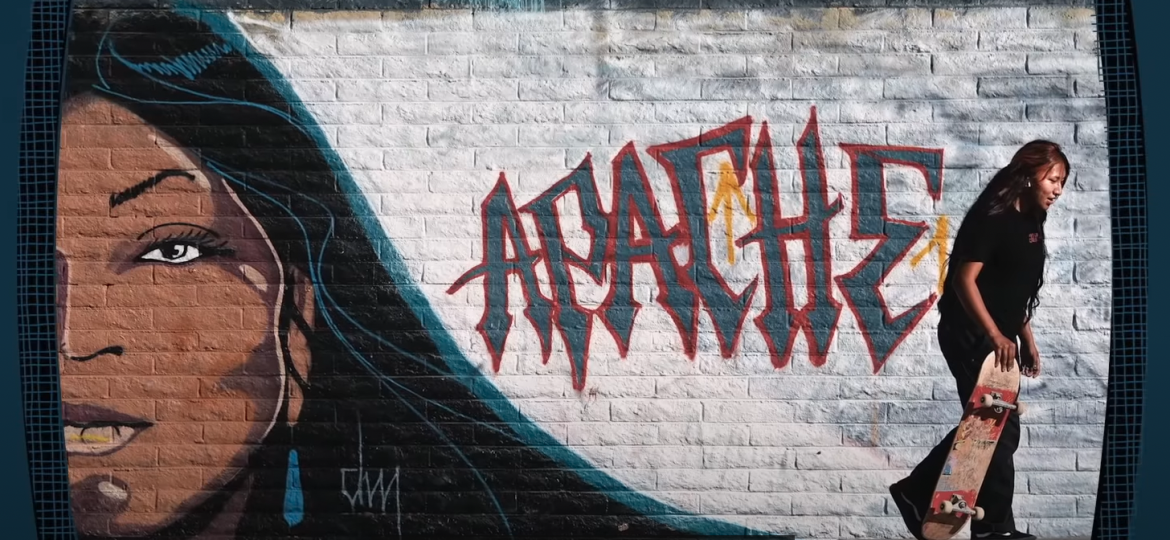 Read the full article here: https://theberrics.com/madars-apse-apache-skateboards-red-bull-skate-tales
Red Bull's 'Skate Tales' series is a deep dive into the lesser-known subcultures in skateboarding—groups that just keep doing their own thing, whether we see it or not. The six-part exploration of this underground element, hosted by famous outlier Madars Apse, which takes you from Japan to the Ethiopian skate scene, continues today in Arizona with Douglas Miles Junior.
Douglas Miles Junior is one of the scions of a new wave of indigenous skaters fusing their roots in native American culture with the modern movement of skateboarding. Born and raised in Arizona's San Carlos Apache Reservation, he was introduced to skateboarding by his father, Douglas Miles Sr. An acclaimed fine artist, Miles Sr. had started painting on skateboards as a medium and eventually founded Apache Skateboards. As a marginalized and often overlooked people, Native Americans have proven incredibly resourceful in developing and nurturing new iterations of their ancient culture; Miles continues this tradition by showing young Native Americans at neighboring reservations how to get involved with skate culture without losing sight of their own heritage.
Watch the episode, above, and binge the rest of 'Skate Tales' season 2 at the Red Bull TV site.
Check out some of Apse's projects with us over the years, and our recent work with Red Bull's Bowl Rippers in Marseille, France, below: