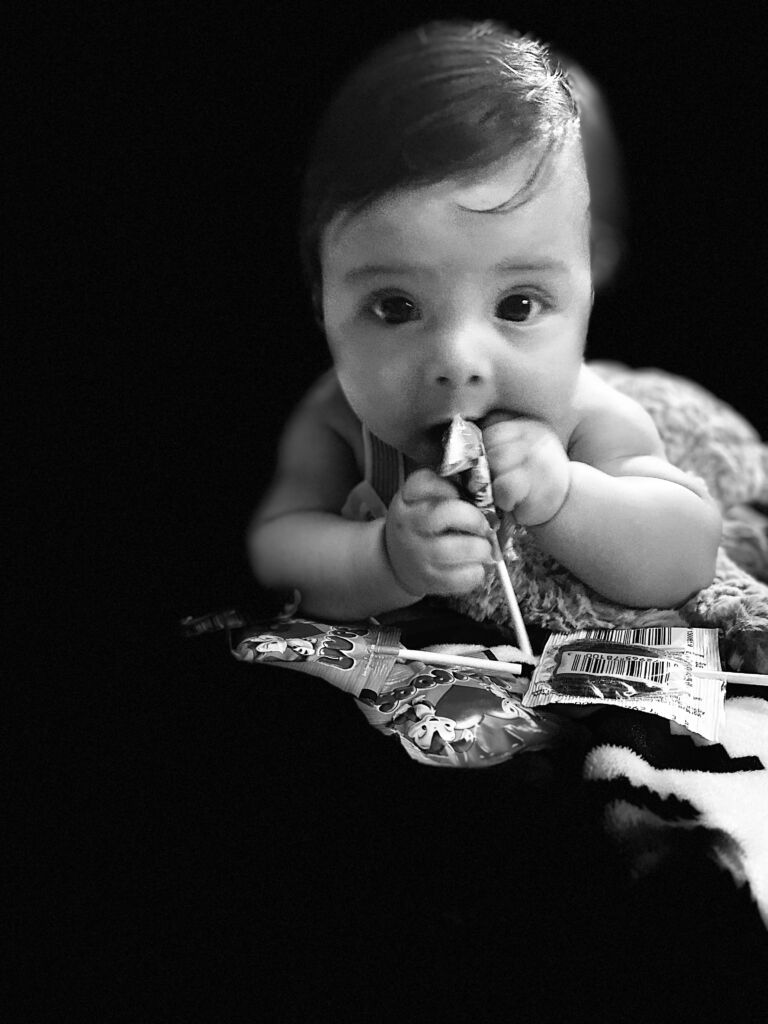 UNITY Peer Guide Leticia Gonzales attended a "motherhood and fatherhood is sacred" class that focuses on Indian parenting. The Owens Valley Career Development center offered resources for new families. Leticia shared "It was so fun to attend and learn about how our ancestors parented."
Fatherhood Is Sacred®, Motherhood Is Sacred® Training: This 3-day intense training is for individuals wanting to be certified as Facilitators in Fatherhood Is Sacred®, Motherhood Is Sacred® curriculum. This curriculum provides individuals the knowledge and skills to implement a 12-session program that assists fathers, mothers, and families to fully realize their potential.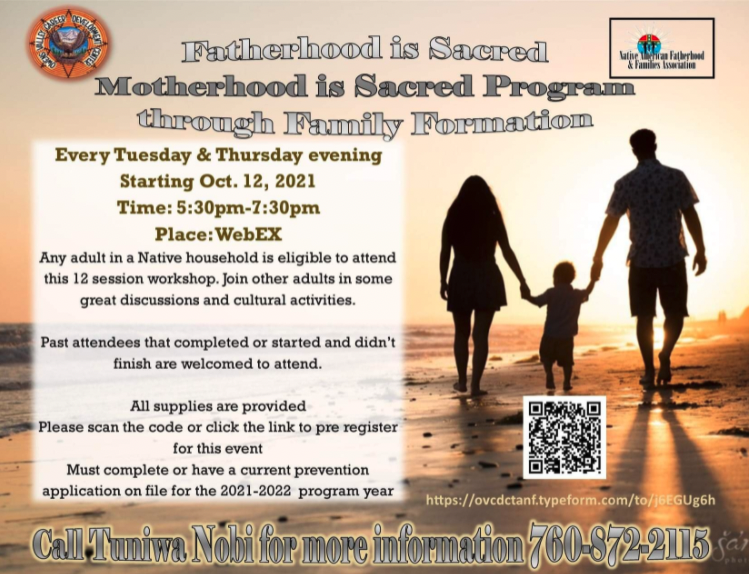 For more information visit: https://www.nativeamericanfathers.org/fatherhood-and-motherhood-is-sacred
Training is available virtually (Zoom) or in person. Our in-person training will take place at 525 West Southern Avenue, Suite 124, Mesa, AZ 85210. The host hotel is DoubleTree by Hilton Phoenix/Mesa located at 1011 West Holmes Avenue, Mesa, AZ 85210.
If you are attending the Training in Honolulu Hawaii, the training and host hotel will be at the Ala Moana Hotel by Mantra at 410 Atkinson Drive, Honolulu, HI, 96814.
If you are interested in training for your organization or program, please email training@aznaffa.org.
Fatherhood Is Sacred®, Motherhood Is Sacred® Certified Facilitators can now earn college credit. If you are interested please contact Amy-Lyn Fa'atoafe, Executive Director, of NAFFA, at (480)833-5007 or email: amyf@aznaffa.org.
"I totally love the program of Motherhood Is Sacred and Fatherhood Is Sacred. The sessions are true to all native people and the way we were brought up. Several of the sessions are the way I was taught as a child and have taught & passed down to my children, nieces, nephews, and family members. This program needs to be offered throughout our communities, and in schools to our students. I love how it is non–judgmental and open, makes you feel welcomed and willing to open up." – Tammy Morin, LSW
Upcoming Dates
February 8-10, 2022 – Mesa, AZ or Virtual
March 22-24, 2022 – Mesa, AZ or Virtual
April 25-27, 2022, postponed from Jan. 17-18, 2022 – Honolulu, HI or Virtual
May 10-12, 2022 – Mesa, AZ or Virtual
May 16-18, 2022- Memphis, TN (in-person only)
June 6-8, 2022- Mesa, AZ or Virtual
August 9-11, 2022 – Mesa, AZ or Virtual
September 14-16, 2022 – Mesa, AZ or Virtual
November 15-17, 2022 – Mesa, AZ or Virtual