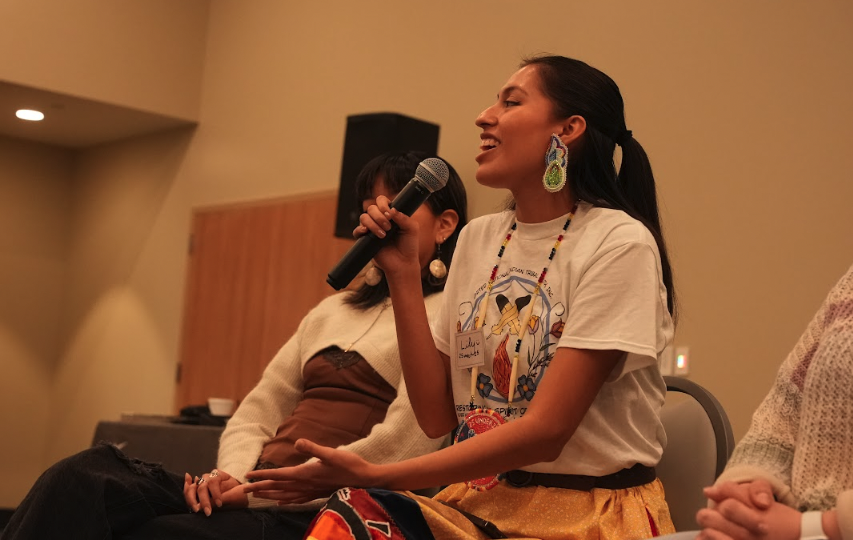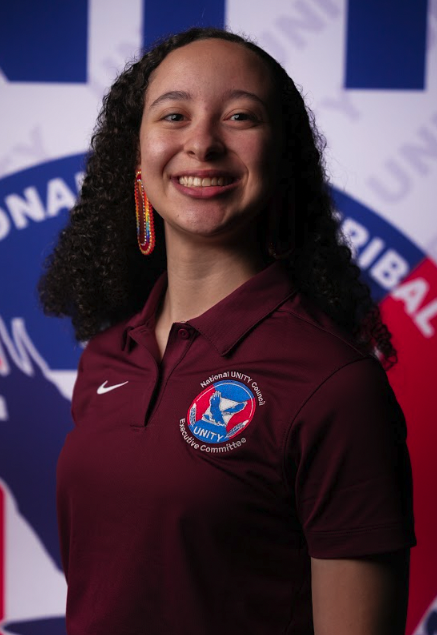 When Indigenous Matriarchs support each other and their personal growth it is magic. UNITY interviewed the phenomenal National UNITY Council Vice Present and Southeastern Regional Representative Evynn Ksé:hahiyé Richardson on her colleague UNITY 25 Under 25 awardee Lily Painter. Evynn nominated her Fellowship Sister for this prestigious national recognition award after working closely with her to showcase how art and digital media can advocate for Missing and Murdered Indigenous Women in meaningful ways.  An essential part of being a true leader is recognizing strengths in others and helping nurture their gifts. That is just what Evynn did when bringing her sister into the UNITY community. See below to learn more about Lily Painter and her community impact.
The UNITY 25 Under 25 is a national youth leadership recognition program. The awards program is designed to celebrate the achievements of Native American and Alaskan Native youth ages 14 to 24 who embody UNITY's core mission and exude living a balanced life developing their spiritual, mental, physical, and social well-being. Honorees are recognized during the UNITY National Conference, with each receiving a hand-made beaded "25 Under 25" medallion. In addition to being recognized, each awardee will receive special training by UNITY over the period of one year that is designed to build on their individual achievements. The class is recognized as UNITY ambassadors, serving as stellar examples of Native youth leadership in Indian Country today.
2022-23 UNITY 25 Under 25 Awardee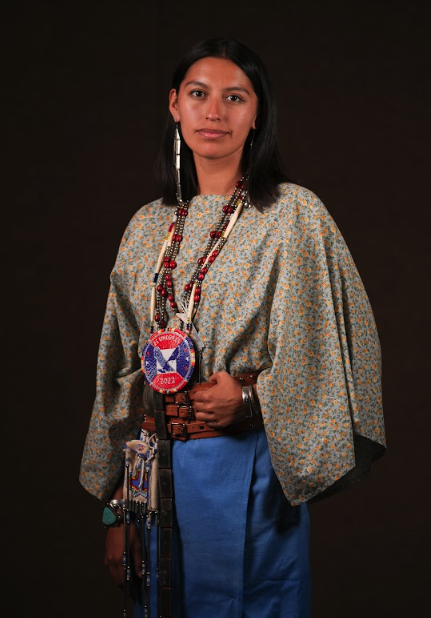 UNITY: What personal and/or leadership qualities does Lily exemplify?
Evynn:  I have seen Lily's passion for her community and how she uses artwork to build upon that. She is community driven and always remembers to do all that she does with good medicine and putting others first. She is the perfect example of a matriarch leading the way and she is trailblazing for others to follow.
UNITY: What do you consider Lily's most noteworthy achievement?
Evynn: I have seen Lily grow in many ways and I had the honor of being in her life when she was gifted the name "P'áu:[gyá tóñ:áñ:" which means "Brings Water From The Creek." This name shows me how she continuously nurtures people and fills in the gaps whenever something is needed. I've seen this in her advocacy work, media projects, and writing.
UNITY: Where do you see Lily in 10 years?
Evynn: I see her leading initiatives revolving around MMIP awareness projects and using her art to build representation for our people. I would not be surprised if I was watching the Oscars one day and hear her name called. She is going to change the world with her beautiful, magnificent brain and I'm lucky to be able to see it happen.
UNITY: Why do you support Lily being chosen as a UNITY 25 Under 25 Awardee?
Evynn: Lily is one of the most inspiring people I have ever met. Every project I have ever put on the table before her has pushed me to become my best self and has helped me to build upon my ideas and grow as an advocate, creative, and woman. When I first started my fellowship with CNAY, Lily and I immediately clicked. Working with the trauma that comes with MMIP work, she has taught me how to take time for myself and has held space for all of the people in our fellowship. She is the type of leader I strive to become and I hope I can aid her in becoming the person she hopes to be.
———
Lily Painter, Kiowa Tribe of Oklahoma
P'áu:gyá tóñ:áñ: (Brings Water from the Creek) also known as Lily Aliesse Painter, is a video/filmmaker, and storyteller. She is a member of the Kiowa Tribe of Oklahoma and the Winnebago Tribe of Nebraska. Lily is an UNITY 25 Under 25 honoree for the 2022-2023 year, a former inaugural Remembering Our Sisters Fellow with the Center for Native American Youth, and an active member of various youth programs. Lily is a passionate advocate Native youth  grassroots efforts to amplify their voices on a national level.