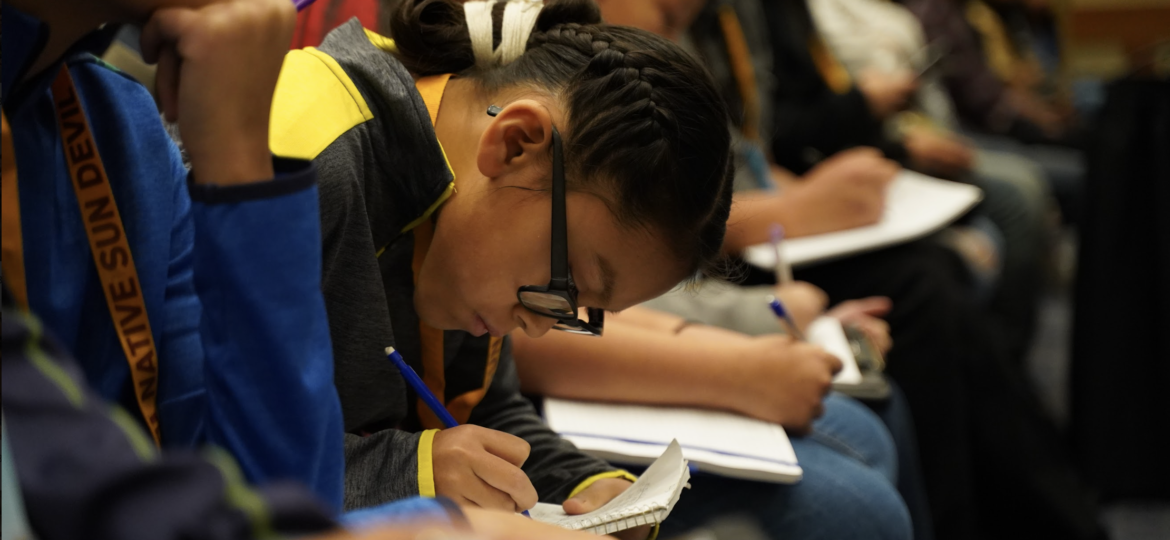 Let's Connect: Southeast, Northeast & Midwest Meet this month
2022 Spring UNITY Regional Meet-Ups for Native Youth
Join the National UNITY Council (NUC) Executive Committee as they host the  Spring UNITY Regional Native Youth Meet Ups. At these meet-ups, youth councils are invited to gather to grow relationships and work towards goals. These MeetUps will serve as a networking opportunity and a brainstorming session for how to address community challenges and needs. (And have fun!)
Not only will this be a valuable networking opportunity for your Youth leaders to connect with the surrounding tribes, but we would also like your feedback. With youths' help,  UNITY youth will determine the key regional needs for 2022.
Please SELECT a REGION based on what state you live in below and join us.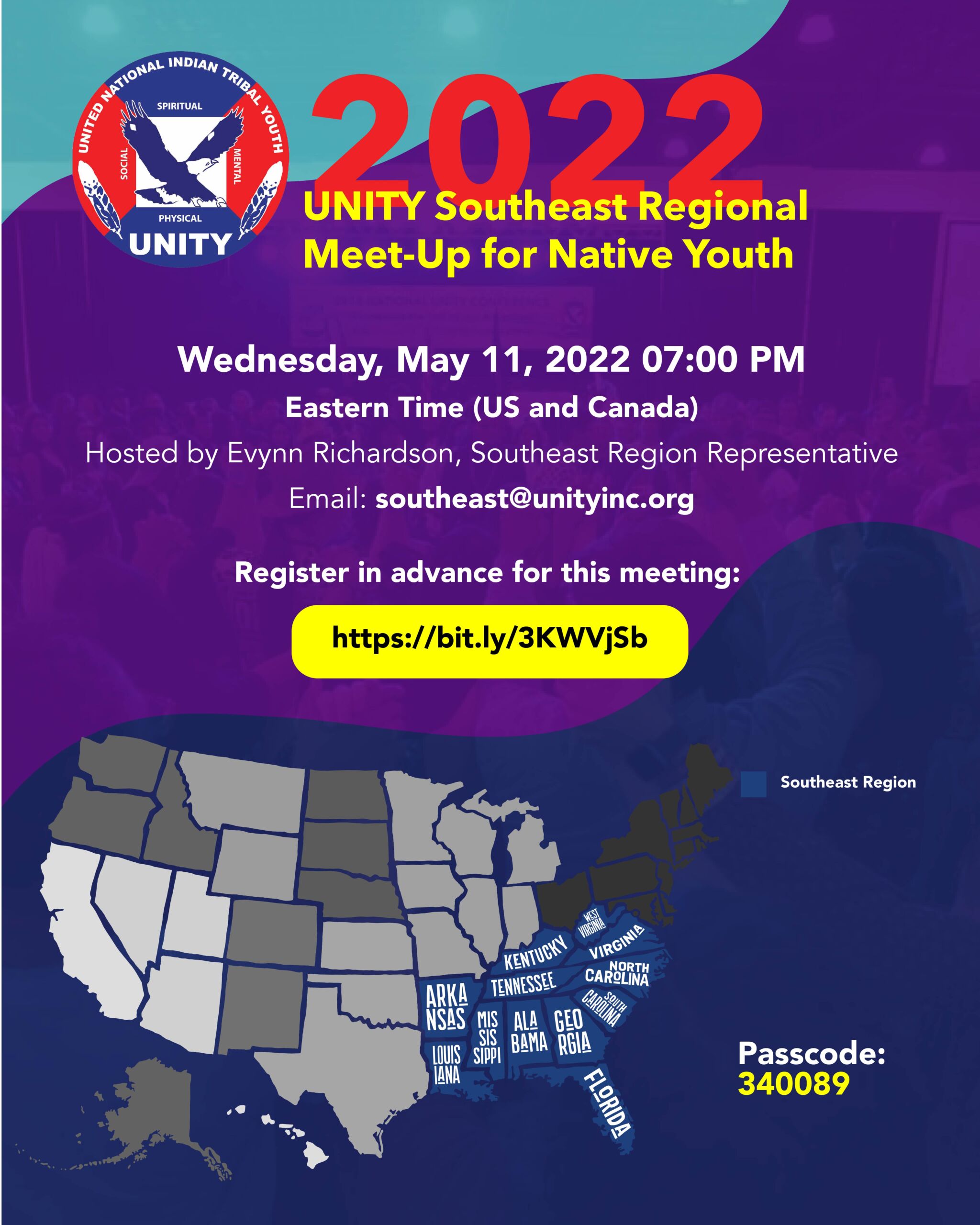 Southeast Native Youth Meetup
When: Wednesday, May 11, 2022 at 7:00 pm Eastern Time (US and Canada).  Hosted by Evynn Richardson, the National UNITY Council's Southeast Region Representative.
Email: Southeast@unityinc.org
Register in advance for this meeting:
https://us06web.zoom.us/meeting/register/tZUvfu6rqzguGtOfG7vcI_pZYofNfXDhdWVf
Passcode: 340089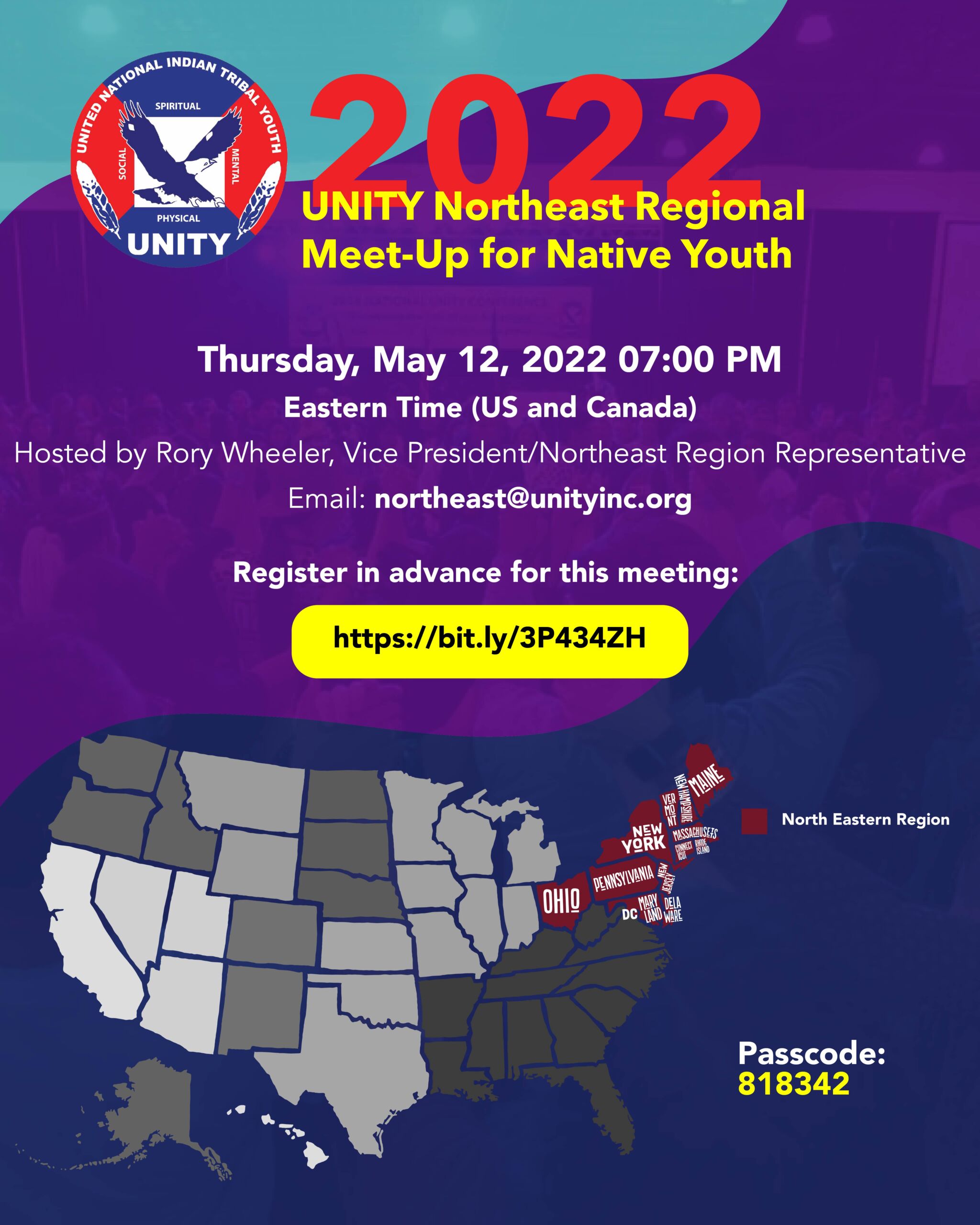 Northeast Regional Native Youth Meet-Up 
When: Thursday, May 12, 2022, at 7:00 PM Eastern Time (US and Canada)  Hosted by Rory Wheeler, UNITY Vice President/Northeast Region Representative.
Email: Northeast@unityinc.org
Register in advance for this meeting:
https://us06web.zoom.us/meeting/register/tZ0sdumuqz8uGNMOtGME_qdzOWrR4n-v_TAR
Passcode: 818342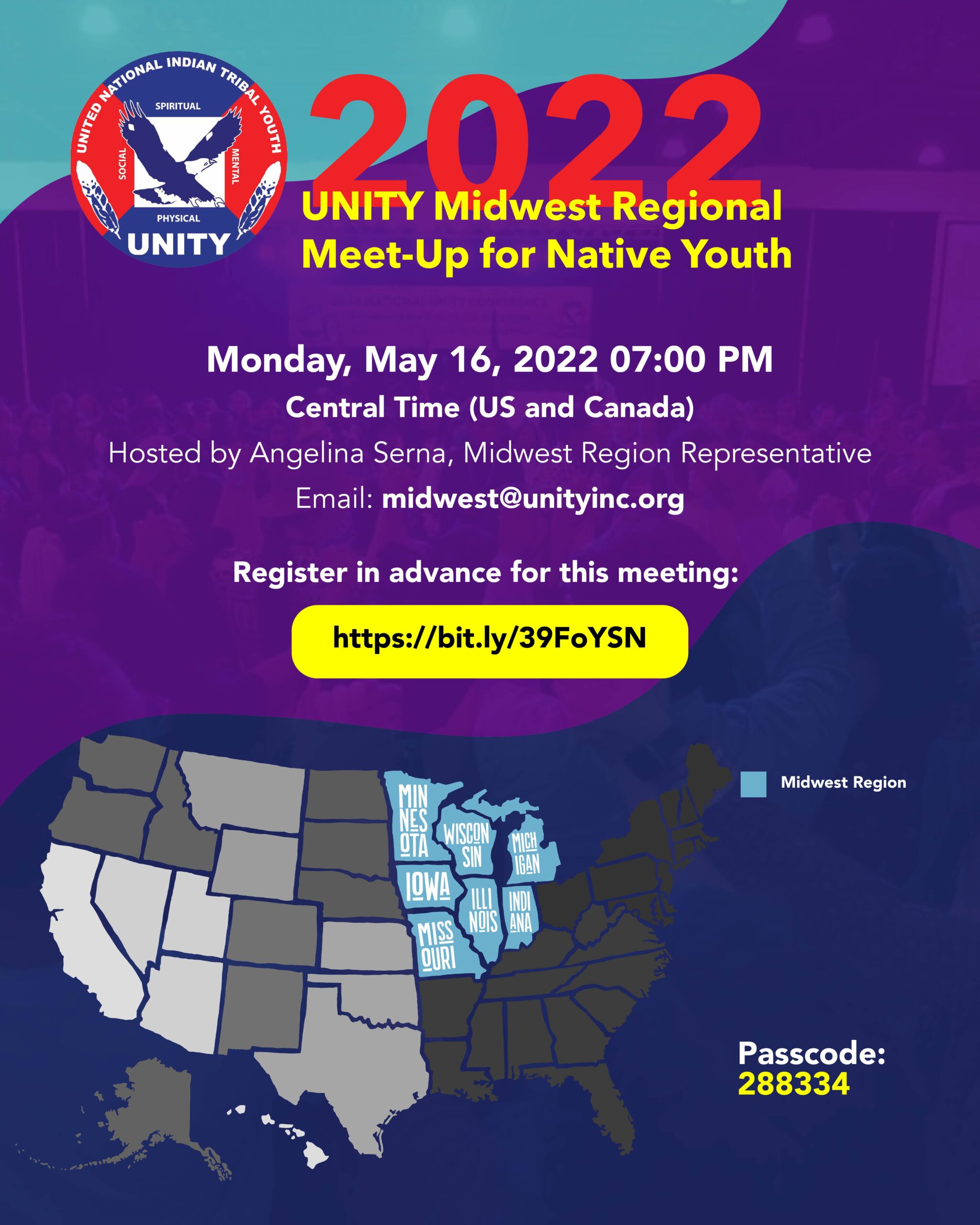 Midwest Regional Native Youth Meet-Up 
When: Monday, May 16, 2022 at 7:00 pm Central Time (the US and Canada) Hosted by Angelina Serna, Midwest Region Representative
Email: Midwest@unityinc.org
Register in advance for this meeting: https://us06web.zoom.us/meeting/register/tZwrd-2pqjooEtOjmFczawUExN_MkTgnH1ae
Passcode: 288334