UNITY Announces Speakers for the Annual Midyear Leadership Conference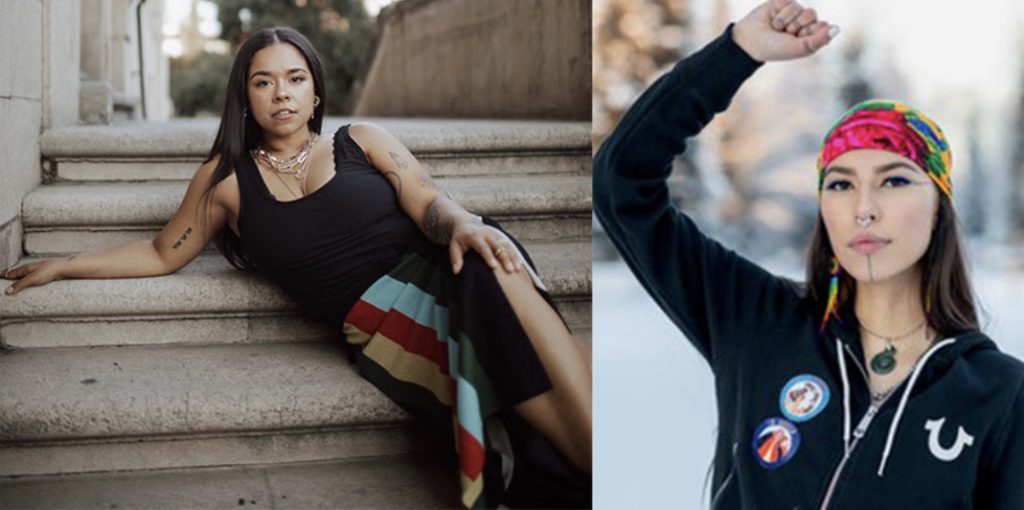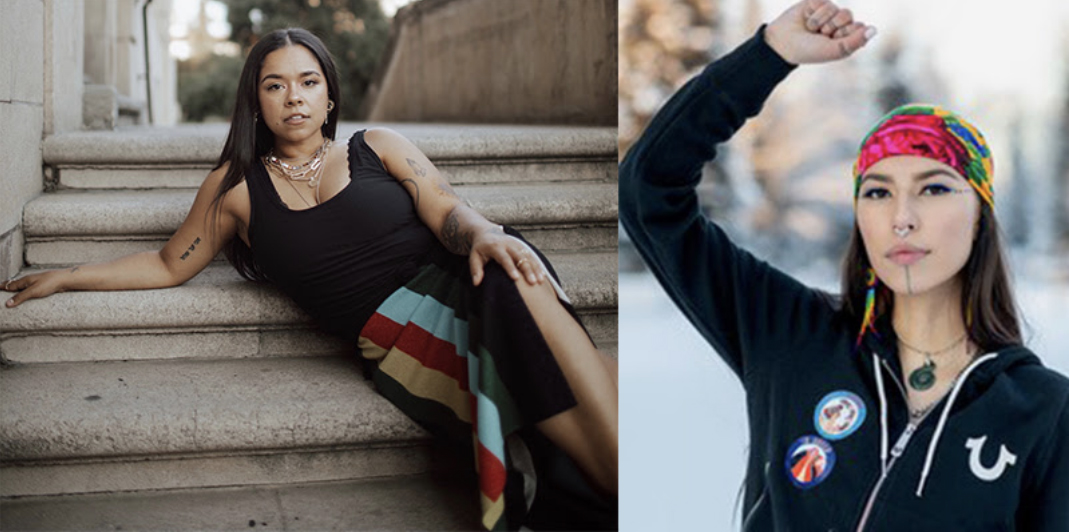 Singer/Actress
Brooke Simpson
and
Activist/Model/Actress
Quannah ChasingHorse
to headline
From recording her first song at the age of two years old to charting top 10 in the iTunes and Billboard charts, Brooke Simpson is no stranger to music. She is a powerhouse vocalist who is passionate about music, people and her culture. Brooke is full-blooded Native American and is a member of the Haliwa-Saponi Tribe of North Carolina.
Brooke has had the opportunity to work with artists such as Miley Cyrus, Sia, Taboo (of The Black Eyed Peas), Bishop Briggs, Allen Stone and more. She also was a top 3 finalist on season 13 of NBC's The Voice.
In the midst of touring, writing, and recording upcoming music, Brooke has released multiple singles including Little Bit Crazy, Stick Like Honey,  So Tired- a mini EP, You Only Had One Job and her newest release, Haliwa.
Brooke will be making her Broadway debut in the Diane Paulus revival of the Tony Award winning musical 1776. Even more recently she became a top 4 finalist for Season 16 of America's Got Talent, where Simon Cowell compared her vocals to legendary singers Kelly Clarkson and Fantasia!
Quannah ChasingHorse, age 19 is from the Han Gwich'in from Eagle Village, Alaska and Sicangu/Oglala
Lakota tribes from the Rosebud Reservation, South Dakota but currently lives in Fairbanks, Alaska. She
grew up learning her ways of life and values and continues to uphold them as they are sacred and keeps
her grounded. She is an Indigenous land protector for the Arctic National Wildlife Refuge, protecting
those sacred lands from oil development and fighting for climate justice. Quannah's deep connection to
the lands and her people's way of life guides and informs everything she does and stands for. She is
passionate about Indigenous sovereignty/rights, MMIWG and representation. She is an avid
snowboarder, guitar and ukulele player, and is apprenticing as a traditional Indigenous tattoo artist.
Quannah was honored to make the 2020 list of Teen Vogue's "Top 21 under 21". She is an IMG Fashion
Model and Actress.
United National Indian Tribal Youth (UNITY) is proud to announce that America's Got Talent finalist Brooke Simpson (Haliwa-Saponi) will be the in-person keynote speaker and will perform at its annual Midyear Leadership Conference. In addition, Indigenous land protector and IMG model and actress, Quannah ChasingHorse (Han Gwich'in and Sicangu/Ogala Lakota), will join the conference virtually, which will be held February 25-27, 2022, at the Hilton Phoenix Resort at the Peak. Discounted early-bird registration for the conference is available through November 30, 2021.
"We are excited to have these influential young women as speakers at the midyear conference," said Mary Kim Titla, Executive Director of UNITY. "They serve as an inspiration to all of our youth, who are looking forward to connecting in person this year for learning, community, and sharing.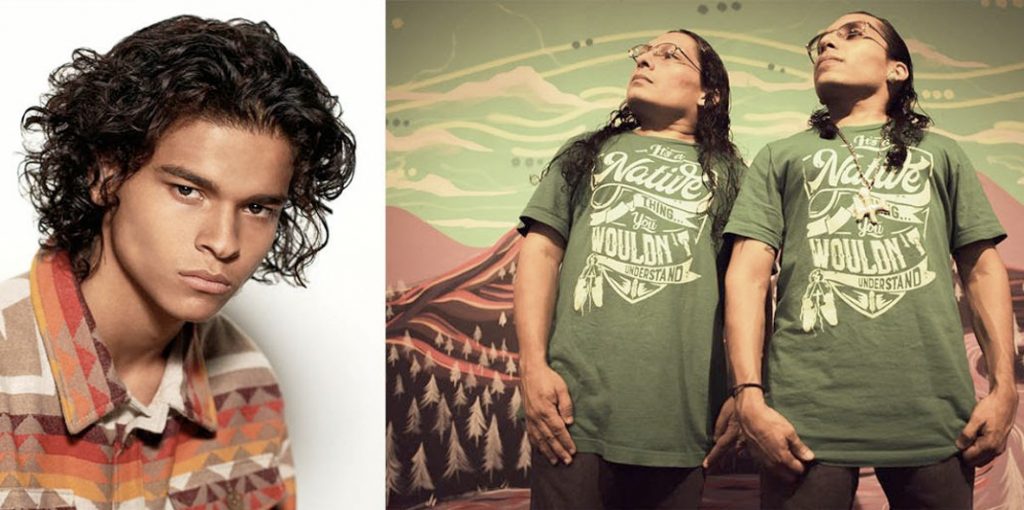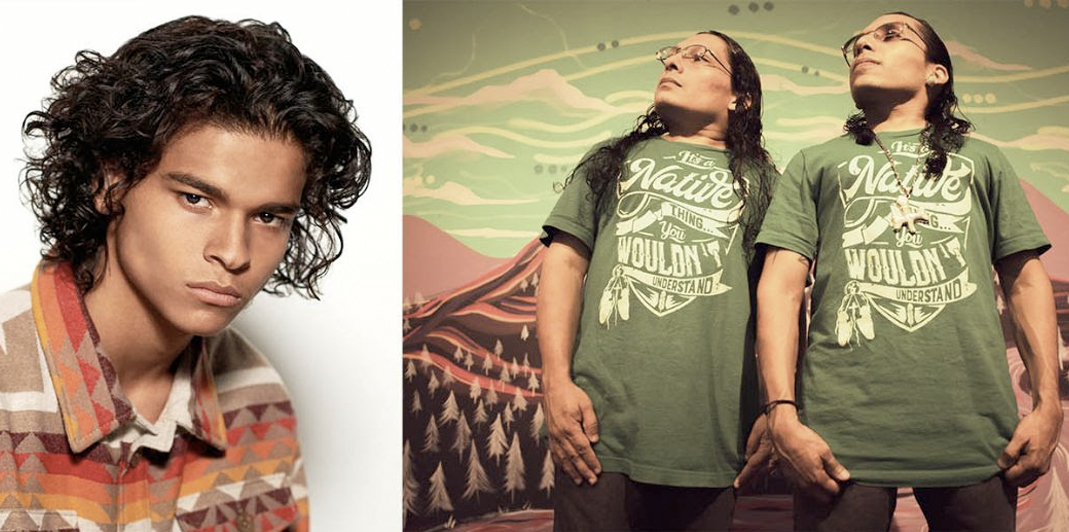 UNITY's Midyear Conference to Feature Appearances by Top Native Entertainers
Participants include actors from the hit show
Reservation Dogs
D'Pharoah Woon-A-Tai (Oji-Cree)
AND RAPPERS

Lil Mike and Funny Bone (Pawnee)
D'Pharaoh Woon-A-Tai is a 20-year-old Oji-Cree First Nations actor.
Woon-A-Tai currently stars in the award-winning FX comedy series Reservation Dogs, "a slice-of-life triumph from Sterling Harjo and Taika Waititi (Variety, 7.29.21).  Entertainment Weekly rated Reservation Dogs the #1 show of 2021 and made every top 10 list of Best TV shows of 2021.   Amongst the show's top accolades include an AFI Award for Best TV Series; an Independent Spirit Award for Best Ensemble in a new TV Scripted Series; a 2021 Gotham Award for Breakthrough Series.  The first season of the show has also been nominated for 2022 Critics' Choice Award for Best Comedy Series; a Golden Globe award for Best TV series for a Musical or Comedy; two Writers Guild Award nominations for Best New Series and Best Episodic Comedy; an Independent Spirit Award nomination for Best New Scripted Series.
Reservation Dogs, set and filmed in rural Oklahoma, is a rough-and-tumble coming-of-age story about a young gang of rebellious teenagers on a minor crime spree across tribal land.  It is the first time that a show is almost entirely made up of Indigenous people, from the cast, directors, and writers, that allows viewers into a world television too rarely goes. The Denver Gazette says of D'Pharoah's portrayal of his character Bear, "played spectacularly by D'Pharaoh, this series' breakout star."  Reservation Dogs was picked up for a second Season 2.
Woon-A-Tai also stars in the feature film Beans, an official TIFF 2020 selection and winner for Best Motion Picture from the Canadian Screen Awards, Beans tells the story of a young girl coming of age during the Oka crisis in Canada – a land dispute between the Mohawk people and the town of Oka, Quebec which lasted 78 days in 1990. D'Pharaoh was able to show a darker side in the film, as the object of the lead character's affection, who ends up being much more than she bargained for.
D'Pharaoh currently resides in his hometown of Toronto, Canada.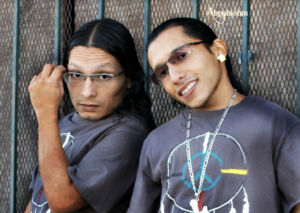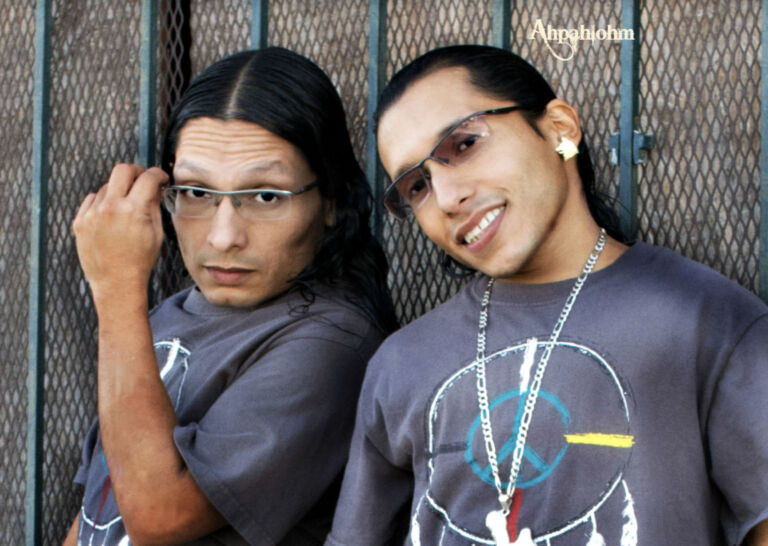 Lil'Mike & FunnyBone began rapping at the age of 12 "Mike in 1992, Bone in 1997" Both born & raised in Oklahoma City, they have an age difference of 5 years, So it's unusual that they both are almost the same size. However, size is not a factor when these two hit their mark. At a height of 4 feet and 7 inches this duo always leaves a lasting impression. Besides their size another thing that most remember how hard they work and all that they have overcome. Victims of an abusive father, homelessness, poverty, & the welfare system they were driven to overcome their circumstances. God has given them a special gift to connect to youth of today especially those who are going thru what they went thru. They have done local radio shows and have been seen on national television. Mike & Bone have done shows in All over United States and Canada.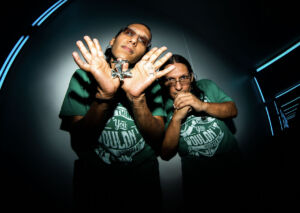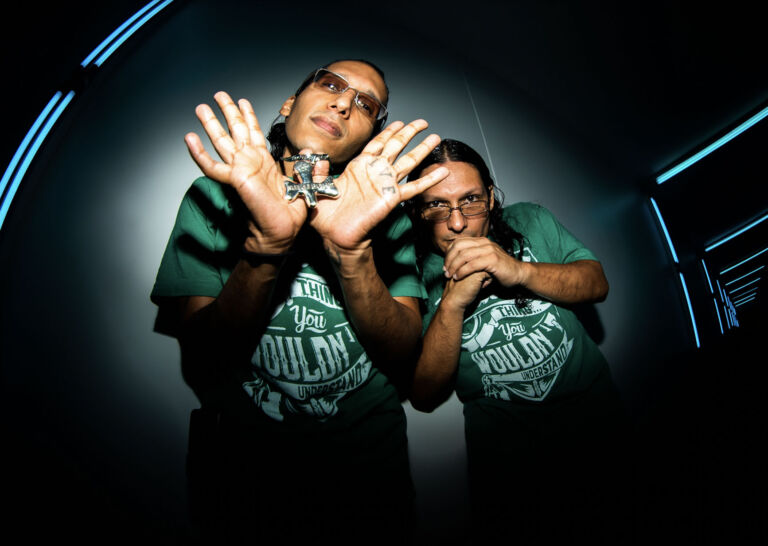 They even have an award-winning short film documentary
Entitled "Looked Over But Never Overlooked". PBS Gallery documentary Dream Big NBC America's Got Talent 8 , Host of International Indigenus Hip Hop Awards amoungst several more endevours. They have went on to fulfill there acting talents with their debut on Reservation Dogs.
Although their schedule is tight they still have time to move their audience with some motivational speaking over some traditional hip hop beats.
Hilton Phoenix Resort at the Peak
7677 N 16th St, Phoenix, AZ 85020 | Phone: (602) 997-2626
⟐ An additional resort fee of $20 per room per day will include:
⟐ Unlimited high-speed Internet for up to two devices ($29.90 value)
⟐ Unlimited local and 1-800 phone calls ($1/call value)
⟐ Use of Fitness Centre for up to four people ($48 value)
⟐ One round of 18-hole miniature golf for up to four people ($20 value)
⟐ Admittance into the River Ranch for up to four people (maximum four people per suite, ($140 value )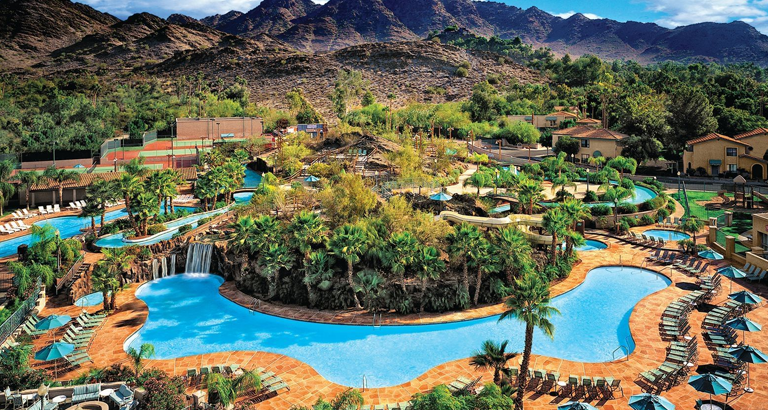 Remember to mention "UNITY" when booking your hotel to take advantage of discounted rates
Exhibitors - Your involvement will enhance the experience for attendees!
February 25-27 Phoenix, Arizona | Friday, Saturday and/or Sunday ½ Day
Package Rates
Exhibitor $400.00
Conference Bag Stuffing $250
Bag Stuffing Includes:
⟐ Limited to 10 per conference
⟐ Informational Items (brochures, flyers, booklets, etc.)
⟐ Promotional Items (pens, hand sanitizer, note pads, etc.)
Each Exhibitor/Vendor Booth Will Include

⟐ One (1) 6-ft table
⟐ Two (2) Chairs-ft table
⟐ Two (2) non-transferable registrations

Outreach Opportunity
⟐ Meet up to 500 Native Youth, ages 14-24 and their adult advisor
⟐ College & Career Day – Saturday
⟐ Speed workshop presentations
⟐ All day and evening activities
⟐ Cultural Sharing Night open to the community and public
Set up information and schedule coming soon.
Workshops
Thank you for your interest in conducting a speed workshop at the 2021 Midyear UNITY Conference in Phoenix, Arizona.
Workshop subject matters may include (but are not limited to):
⟐ CAREER: Higher Education, Fellowship Programs, STEM-related Education, Politics and Leadership, and Financial Planning
⟐ CULTURE: Language and Culture Retention Programs/Models, Using the Arts as a Means of Retaining Culture, Music, dancing or singing, Cultural Preservation, and Using  Culture as a Means to Live a Healthy Life;
⟐ ENVIRONMENT: Global Warming, Environmental Issues Confronting Tribal Communities, Careers, and Opportunities in Environmental Sciences, Political Issues Involving Our Planet;
⟐ HEALTH: Physical, Mental Health, Substance Abuse, Violence, Wellness Programs, Fitness, and Active Lifestyles.
UNITY serves Native American and Alaska Native youth ages 14-24 years old. Your content should be appealing and directed to youth in this age range. There is high interest in Peer-to-Peer workshops. Youth and youth councils are encouraged to submit proposals.
What is a Speed Workshop?
Similar to speed dating, presenters will have 25 minutes with each group of 10-12 Native youth participants. You will be required to present 3 times. The youth will rotate between tables of topics that interest them. The participants come to the table. You present your topic for about 15 minutes, then, for the remaining 10 minutes, you engage the participants in discussion questions about your topic. Your job is to carry the discussion and to make sure everyone has a better understanding of the topic at the end of the 25 minute period.
Please remember – this format of "workshopping" is meant to keep your audience engaged and feeling comfortable enough to contribute to the discussion. It's also meant to share and to learn in a safe and positive atmosphere. Have fun with this new way of presenting your information.
Please note: Honorariums are not provided for workshop presenters. A One-Day Conference Pass is provided on Day-Of workshop presentation only (for presenters). To experience the Midyear Conference in its entirety, we ask that you please register and pay for full registration.
Info
Important dates to remember and information is being gathered and will be placed here soon.
Past UNITY Midyear Conference Videos