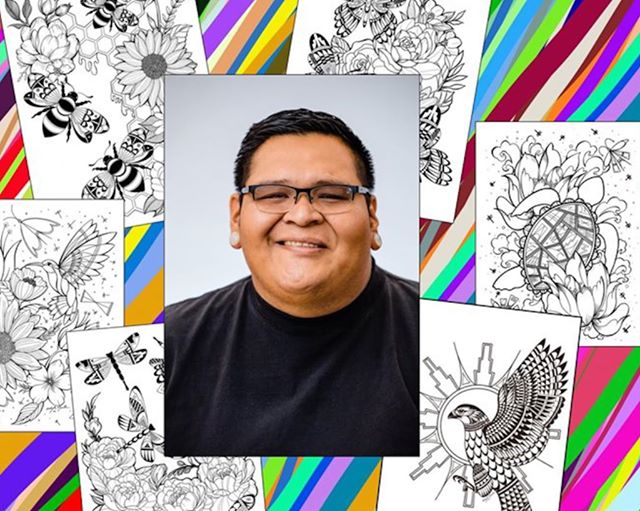 Stuck at home looking for something creative to do?
The Museum of Indigenous People wants to see your creative coloring on a brand new illustration by Hopi artist Abel Nash (Village of Walpi, Corn Clan).
Send your entry to the MIP and Abel Nash himself will judge the top creative coloring in four age groups. There is no entry fee and this contest is open to everyone!
* Adult Prize (21 & up) – $100, plus a painting by Abel Nash
* Teen Prize (12 to 20 years old) – $50
* Junior Prize (7 to 11 years old) – $25
* Tiny Tot (0 to 6 years old) – $25
2) Download and print out the hummingbird illustration and entry form.
3) Make your masterwork of creative coloring on this illustration using crayons, watercolors, markers, colored pencils, whatever you like!
4) Fill out the entry form.
5) Email your colored illustration and the completed entry form to info@museumofindigenouspeople.org by 5/30/20.
You can also mail your illustration and entry form to 147 North Arizona Avenue, Prescott, AZ 86301 by 5/30/20.
Good luck and happy coloring!