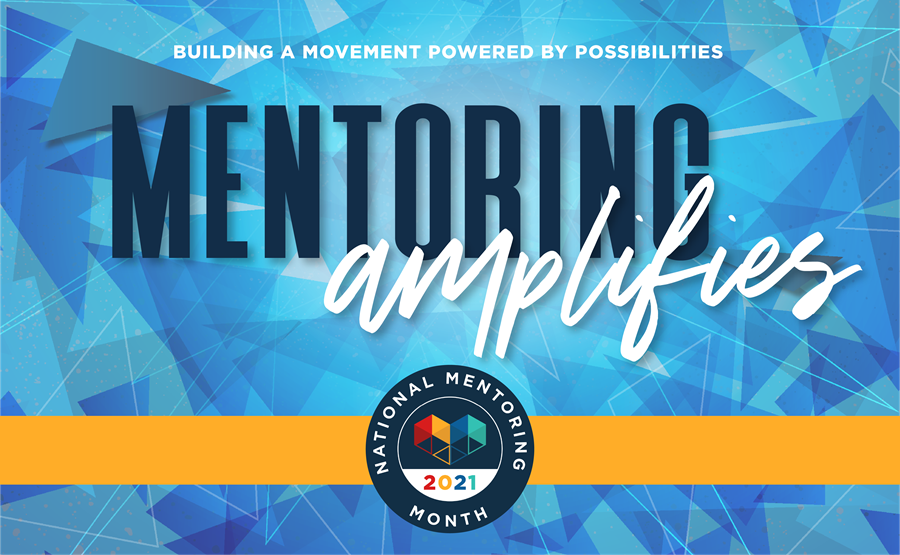 What if we all decided to turn up our impact?
How would we strengthen our communities?
How would we change the world? 
Change multiplies each time someone is inspired by greater possibilities. It starts with someone like you committing to one act of support, which motivates someone else to advocate for progress. And then it builds, from one connection to the next, until entire communities are moved to action. That's the power of mentoring — both mentor and mentee grow together, seeing the world through each other's eyes.
Mentoring amplifies change, one relationship at a time. This National Mentoring Month, let's raise our voices and make the world a place of opportunity for all. Join us by using hashtags #MentoringMonth and #MentoringAmplifies to share throughout the month!
Our video kicks off National Mentoring Month with an uplifting look at the power of relationships. It shows how mentoring amplifies change, one relationship at a time, and helps young people find and follow their passions.
National Mentoring Month Toolkits
Need some inspiration on how to engage throughout National Mentoring Month? Our toolkits can provide guidance on the most impactful ways you can lend your voice to the mentoring movement. Download them below!
Key National Mentoring Month Dates
MENTOR and American Student Assistance (ASA) are committed to equipping young people with mentoring relationships and growth opportunities everywhere they live, learn, work, and play. By providing tools and resources to further engage communities and actualize change, they are building a movement powered by possibilities.