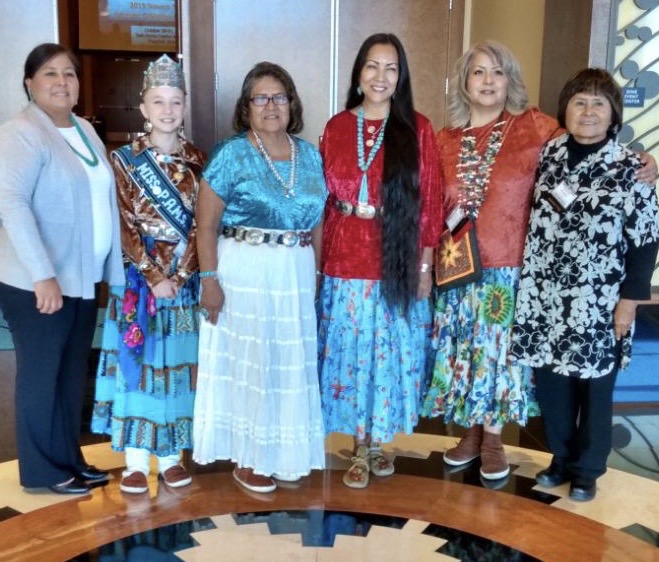 It's considered a big honor for any group to be asked to post colors (flags) at an event. Imagine the excitement of the Kayenta U.S. Army Junior Reserve Officers' Training Corps (JROTC) who were asked to post colors at the recent Navajo Nation (NN) Johnson O'Malley (JOM) Conference held late last month at the Twin Arrows Casino east of Flagstaff, Arizona. The conference was attended by educators, school staff and parent volunteers representing 27 schools on the Navajo reservation. In addition to the posting of colors, a middle school student was asked to sing the national anthem in Navajo. The honor was presented beautifully by Ellaree Meade, 8th grade, Miss Pinon Accelerated Middle School Princess.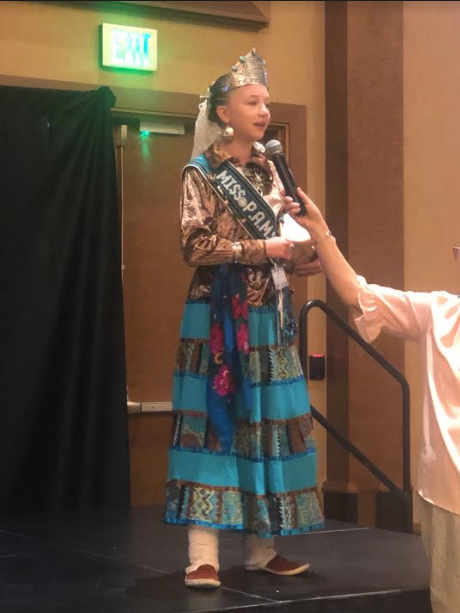 The NN JOM conference organizers selected the theme "Determined, Resilient and Still Moving Forward." UNITY's executive director Mary Kim Titla provided keynote remarks on the first day. She spoke about UNITY and how the organization has been impacting the lives of Native youth since 1976. "When I was a young person, UNITY's executive director, Mr. J.R. Cook of the Cherokee Nation, asked me to step on a national stage to introduce a speaker. That moment changed my life. Imagine what you can do to change a young person's life. All it takes is reaching out to a young person. Maybe it's just a handshake and words of encouragement. Maybe it's helping to organize a youth council and taking students to a UNITY conference," said Titla. She also challenged adults to serve as mentors to students.
Under the Johnson O'Malley (JOM) Act, the Bureau of Indian Education (BIE) provides assistance, through contracts, for Indian students attending public schools and non-sectarian private schools. The mission of the JOM program is to address the unique cultural needs of American Indian students attending various schools. JOM helps fund supplemental programs and services developed and approved by Indian Parent Committees.