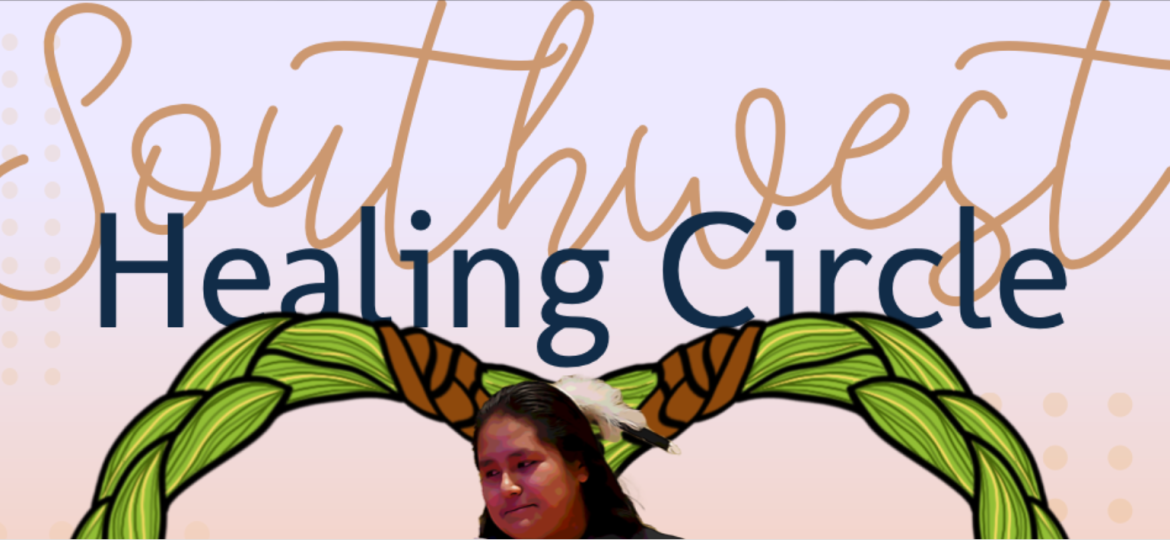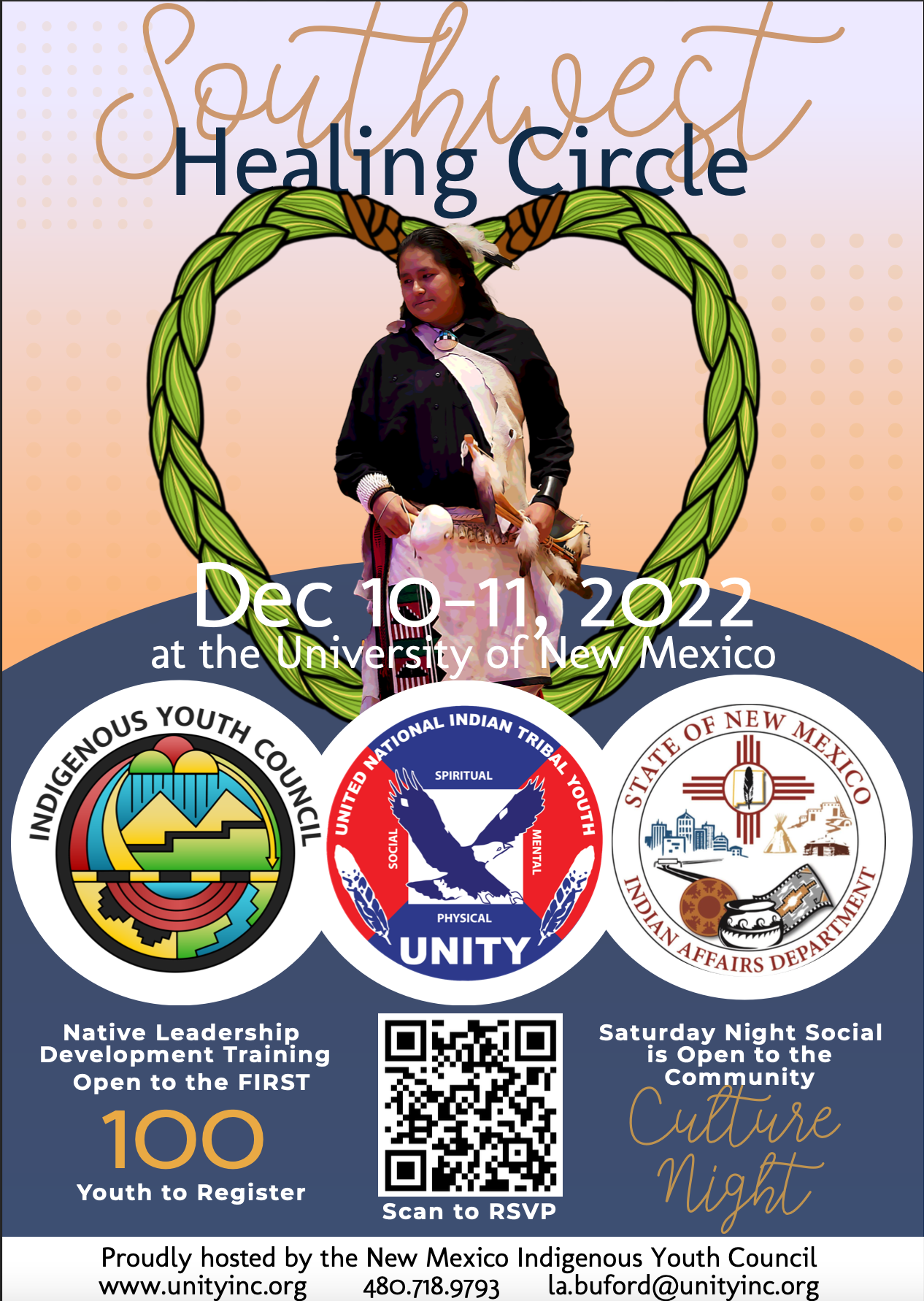 Join UNITY for this free training for Native youth ages 14-26 years old. Sign Up today to attend the two-day training on December 10-11, 2022 hosted by the Indigenous Youth Council of the New Mexico Indian Affairs Department, on the University of New Mexico Campus.
Registration is open to the first 100 New Mexico Native youth who register! There is no fee to participate.
REGISTER HERE: https://forms.gle/RUpfEsuEHAFUm4MK6
In addition to UNITY hands-on learning during the day, the UNM Kiva Club invites youth to attend the Culture Night on Saturday at 6pm (Open to the community)
A continental Breakfast will be served Saturday and Sunday. Lunch will be provided on Saturday.
Participants work in small groups with UNITY Trainers and other Southwestern Native youth to go through the steps of addressing a community concern of their choice.
The objective of using the train-the-trainer approach is in hopes that the youth can develop their own community events to reach the goals outlined below:
How to rebuild a youth council and build community support after the global pandemic.
Gain youth feedback on the best ways to remove obstacles to community safety.
Teach youth to host community asset mapping as a strength-based approach to community development.
Teach youth to facilitate town halls, focus groups, talking circles, or difficult discussions on how to identify community challenges.
Train youth on how to create their own community readiness assessments and models to measure success.
How to create a safe place to encourage help-seeking behaviors for youth who may need support.
Identify key community advocates and resources to strengthen youth council growth and sustainability.
Empower youth to become more civically minded and strengthen our responsibility in tribal communities through service projects.
Encourage young people to become powerful advocates for the transformation of the spaces in which they live.
Once you register, information will be emailed to you with more details on the training. For questions please email la.buford@unityinc.org
For more information visit www.unityinc.org and our partners on Instagram at @nmindigenousyouthcouncil and @nmindianaffairsdepartment at Facebook at New Mexico Indian Affairs Department.