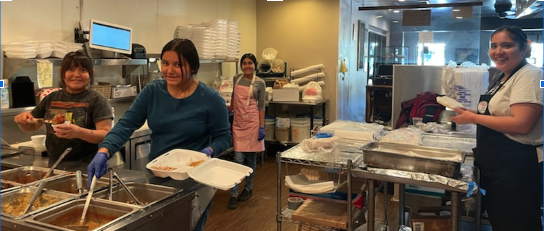 Jasmine Lamas, Akimel O'odham, UNITY 25 Under 25 Awardee reflects on her outreach during Native American Heritage Month:

For my Native American month, I participated in the Phoenix Suns video as a representative of the Gila River Indian community, thanks to UNITY for inviting me. This meant so much to me for a number of reasons. UNITY provides opportunities to youth that you normally wouldn't dream of. Being a part of the Suns video was an amazing experience! I felt very honored to be chosen to represent my community and I was grateful to hear about the positive impact it had on our community. I felt immensely glad to know that we Native American people are being honored, and I appreciate the Phoenix Suns acknowledging that they are on native land.
Read more about the Sun's collaboration with UNITY youth at: https://www.nba.com/suns/originativ
I appreciate the invite I was given by my dear friend Bianca Cardona to participate in her basket dancing talent alongside our other friends Morningstar and Nina Delowe. I was invited to the Phoenix Union pageant by my good friend Bianca Cardona who is now the new title holder of Miss Phoenix Union this pageant was hosted by Phoenix Union High School District and Cesar Chavez Native American youth council, as well as the Betty Fair Fax high school Native American youth council. I was even able to feed our governor who came out to support our efforts. I gave back to my community by volunteering to serve Thanksgiving dinner to those in need.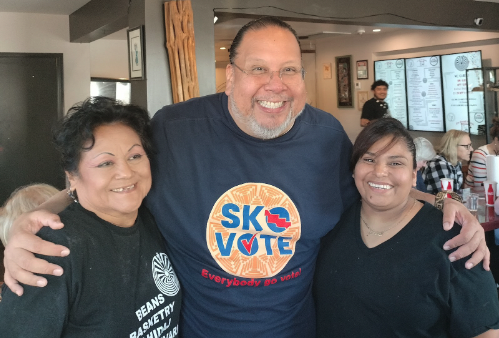 The Fry Bread House hosted the Thanksgiving dinner that I volunteered to help with. I felt joyful that I was given the opportunity to share our culture with others. It was very important to me to give back to my community for the Thanksgiving holiday. I felt good knowing that I was able to help others in need with a hot meal.