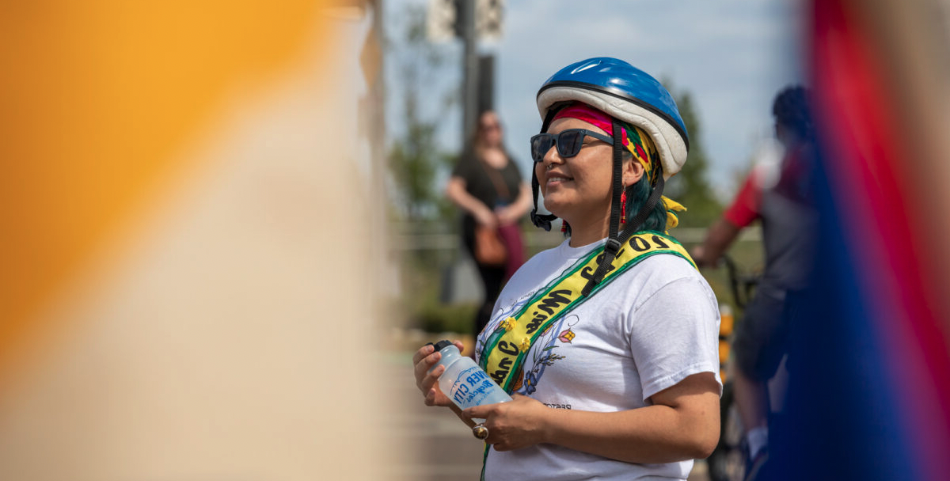 This story and photos by Jarrette Werk originally appeared on Underscore News
Pedalpalooza's first ride geared exclusively toward Native and Indigenous riders drew attendees from as far away as Arizona. Forty Native and Indigenous community members, ranging from young children to elders, plus a dog named Ocho, attended Pedalpalooza's inaugural Native and Indigenous Bike Ride on Saturday, August 27, 2022.
Organizers Alexis Vazquez and Nanette Beyale say they're pleased.
"So many people came together for this," said Beyale. "Imagine what we could do if we made it an every year thing. It could just get bigger and bigger."
The 7-mile, party-paced ride rolled out at 3 p.m. from the Hampton Opera Center on the east side of the Willamette River. Riders headed to Colonel Summers Park, then crossed the river to breeze along the scenic South Waterfront. The finale was a celebration at Portland State University's Native American Student and Community Center with fry bread, music and vendors.
Scroll down to view the photo gallery: