UNITY Peer Guide 
Cheyenne Kippenberger, 23, of the Seminole Tribe of Florida, has partnered with the Native Learning Center to host its Healing the Circle in Our Tribal Communities Symposium in Hollywood, Florida. The focus of the symposium is to bring awareness to the importance of safe and healthy environments for our Native people. According to Kippenberger the symposium will help bring awareness to the issues of domestic violence, self-care, elder abuse awareness and how to address Missing and Murdered Indigenous Women. The Peer Guide hopes that along with the Native Learning Center they will be able to  provide advocates cutting edge content on women's empowerment along with tools for positive healthy relationships.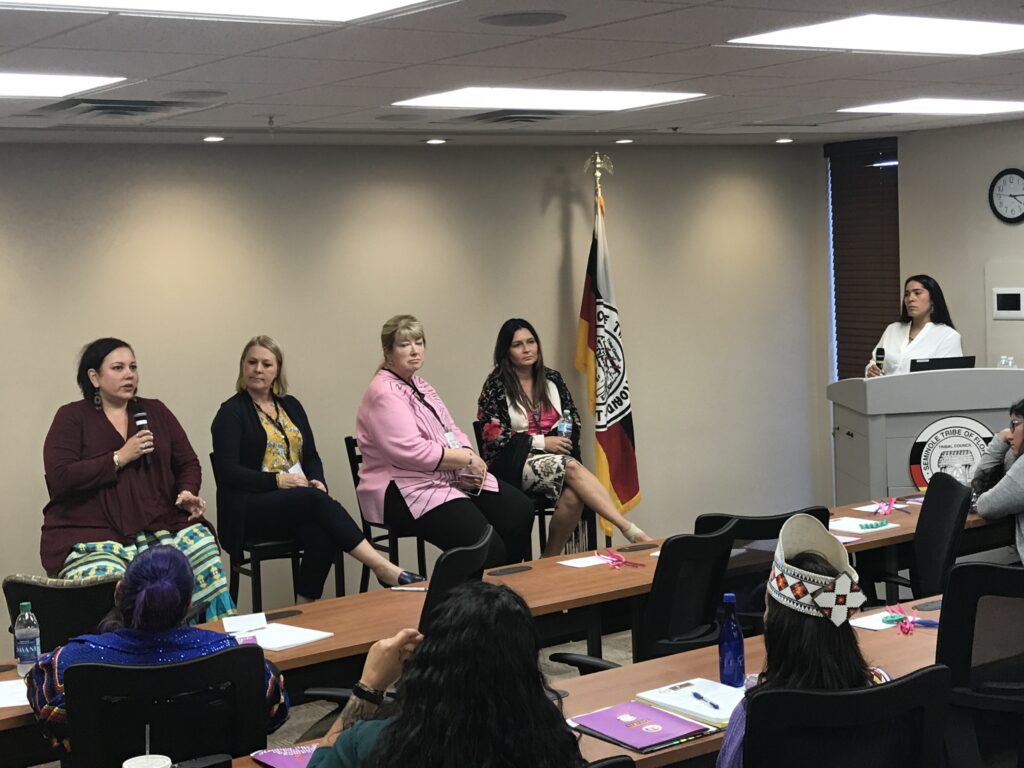 "The vision was to create a safe space to heal the many traumas that we as Native people have suffered from for many generations," Kippenberger said. "After this safe space was created: how do we encourage healing in a healthy, positive way?"
She would eventually forge a collaboration with the Tribe's Native Learning Center in Hollywood – its executive director Georgette Palmer Smith and project specialist Tomasina Chupco-Gilliam.
The partnership took the idea into reality this year. The first "Healing the Circle in Our Tribal Communities Symposium" will take place from Oct. 15 to Oct. 17 at the NLC.
Kippenberger and Gilliam are symposium co-chairs.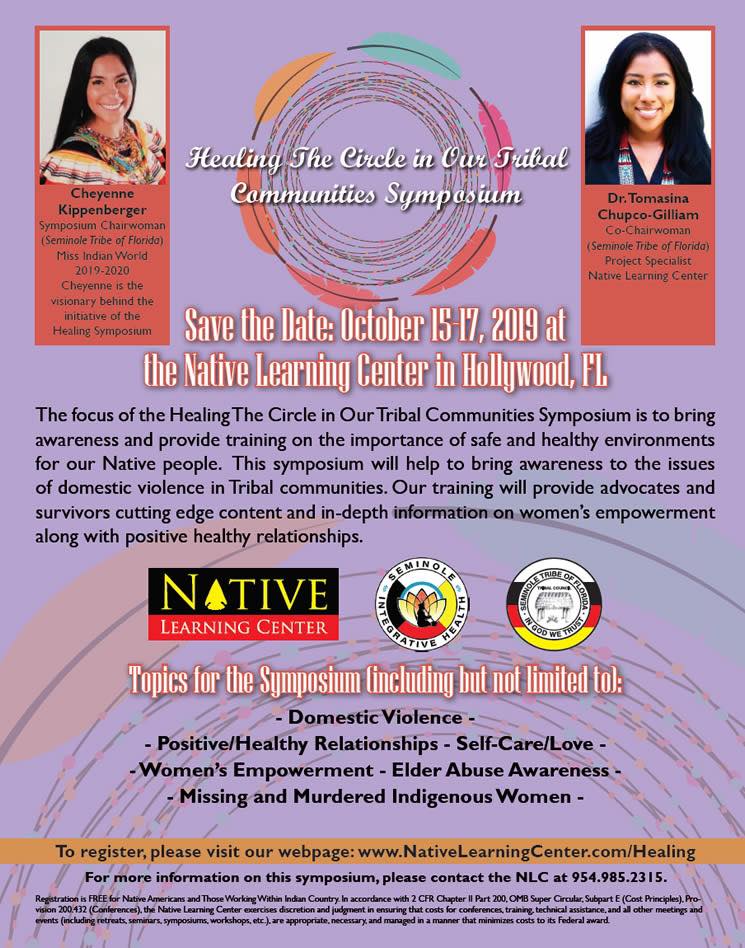 The agenda features three days of speakers and sessions, and includes the Tribe's second annual domestic violence walk and a healing circle/smudge event.
Gilliam said more than 150 people had registered – a full house. Attendees will consist of Tribal members and those who work in Indian Country across the U.S. and Canada.
Because the NLC receives funding for community safety issues under the U.S. Department of Housing and Urban Development, the symposium was offered at no cost to attendees.
"The goal is to raise awareness and speak on the issues, such as domestic violence, elder abuse – [to have] an encompassing conversation on community safety and initiating healing," Gilliam said. "It's important to me because I know it's been an issue throughout Indian County and the older communities. The elders don't really speak on it; our generation is more open to speaking on it and creating conversation."
Gilliam said there will be many resources available at the symposium for those who aren't comfortable "speaking up," or choose to be anonymous.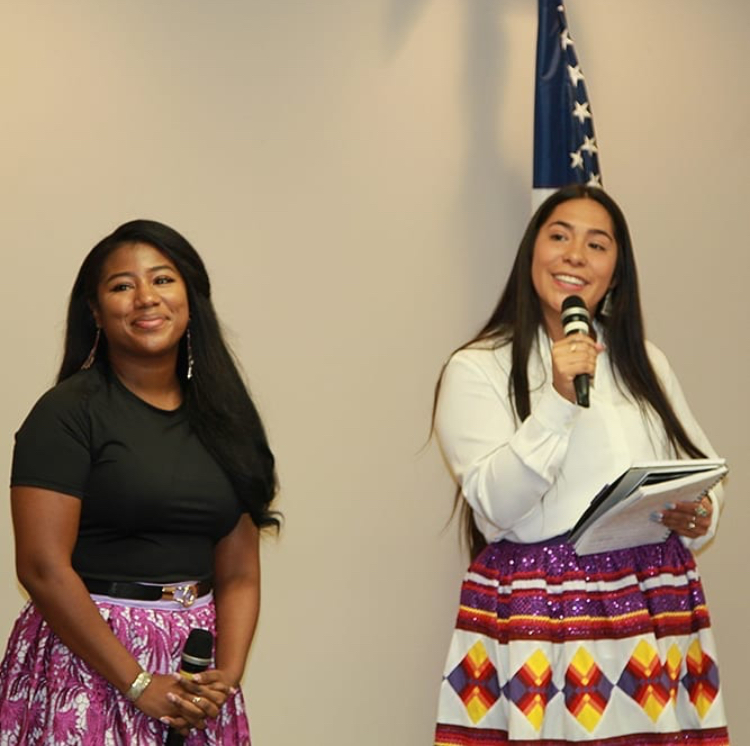 A resource room will host StrongHearts Native Helpline and the National Indigenous Women's Resource Center, among other organizations.
Additional topics to be covered include women's empowerment, positive, healthy relationships, self-care/self-love and the plight of missing and murdered Indigenous women.
Kippenberger will moderate a panel titled "Breaking the Silence on Domestic Violence."
Other Tribal members who are part of the agenda are Dakota Osceola, who will moderate a discussion on "The Hidden Voice – the Native male perspective," and Tina Marie Osceola who will speak about healthy relationships.
The opening keynote – "A Survivor's Story" – will be given by Brandi Liberty (Iowa Tribe of Kansas and Nebraska) who is the owner of Morning Star Consulting.
Dr. Jacque Gray (Choctaw and Cherokee) of the Center for Rural Health at the University of North Dakota School of Medicine & Health Sciences will present on elder abuse, financial exploitation, and fraud and identity theft.
A central focus of the symposium is violence against Native American women and girls. That topic will be further discussed by Patina Park (Cheyenne River Sioux) of the Minnesota Indian Women's Resource Center who will present "Understanding the Past to Address the Present."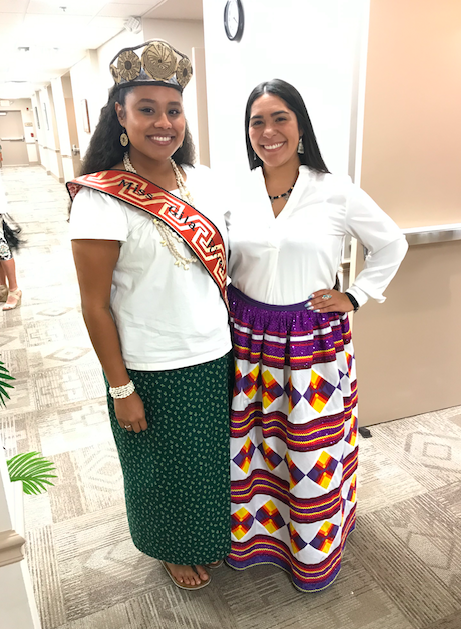 Walk, heal
Other activities taking place during the symposium include the "2nd Annual Domestic Violence Awareness Walk" on Oct. 16 at 6 p.m. at the ballfields on the Hollywood Reservation.
Registration is not required to participate and walkers are encouraged to wear purple in support of victims.
Hollywood Councilman Christopher Osceola is hosting a dinner after the walk at 7:30 p.m. at the Seminole Estates.
A "Healing Circle/Smudge Ceremony" takes place Oct. 17 from 3:30 p.m. to 5 p.m. also at the ballfields. Gilliam said the circle is meant to provide a safe space for participants who are working on their healing process.
In addition, throughout the three day symposium, attendees will have access to a "healing blanket" at the NLC. The blanket will be on display and available for those who want to write or draw something that is symbolic of their journey of healing as a "safe release of negative experience and emotions."
For more
The NLC is launching a new podcast in October and Kippenberger will be speaking on human trafficking and missing and murdered Indigenous women on one of the podcast's episodes during the symposium.
The podcast is called "Hoporenkv" (Hopo-thlee-in-ka), the Creek word for wisdom.
The NLC is also gearing up now for its third annual "Renewable Energy & Sustainability" conference from Feb. 11 to Feb. 13.
More information on the symposium, podcast and future conference can be found at www.nativelearningcenter.org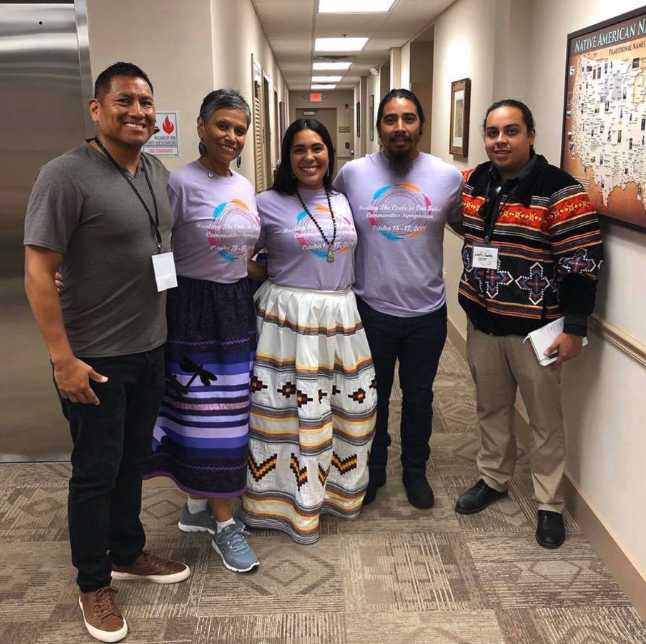 The Native Learning Center (NLC) offers free Training and Technical Assistance to Native Americans and those working within Indian Country. Our training promotes the essentials of The Native American Housing Assistance and Self Determination Act of 1996 (NAHASDA) for Tribal members and their communities. The NLC is a model activity program of the Seminole Tribe of Florida (STOF) Housing Department, and was established in cooperation with the Department of Housing and Urban Development (HUD) and Eastern Woodlands Office of Native American Programs (EWONAP) in 2008.
Contact Gilliam with any symposium questions by phone at (954) 985-2315 ext. 10649 or via email at tomasina.gilliam@semtribe.com
For More Information, or to request a UNITY Peer Leader to participate in your youth training, contact Program Manager LorenAshley Buford at la.buford@unityinc.org, or Call UNITY National Headquarters: 480-718-9793