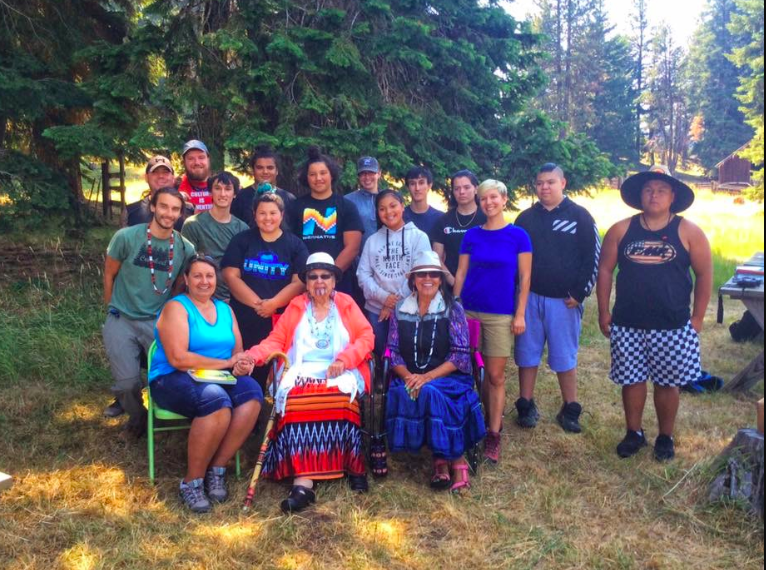 This summer our Youth Development and Healthy Traditions Program chaperoned a group of Siletz youth on a four-day adventure down to Southern Oregon. Our first destination was a land-restoration conservation site called Vesper Meadows located east of Ashland in the higher elevations of the Southern Cascade Mountains. This was a special place to visit for several reasons: (1) We were restoring our indigenous relationship with a land that we hadn't gathered on in for over 150 years and (2) We were connecting our youth with one of our most well-spoken and travelled tribal elders, Grandma Aggie Pilgrim. Our second destination was to gather yampah seeds at a meadow near the base of Table Rock, which was the site of our original reservation and where we signed the Rogue River Treaty was signed.
Read the Original Article on the OJJDP Tribal Youth Resource Center's Blog:
As staff, we helped frame the experience so our youth could learn life skills, history, and cultural identity. One of the biggest tools for resisting antisocial pitfalls such as drug use, crime, and violence is instilling a strong sense of purpose and identity at an early age. These youth were being given an experience far deeper than a field trip. It was a chance to build community; it was a chance to build connection with the land of their ancestors.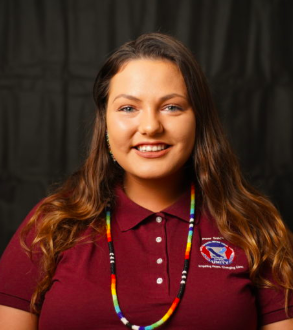 Before we left Siletz to begin our journey, we wanted to start in a good way, with good words and good intentions. We shared the story of Old Tyee John. John, also known as Chief Tecumtum, isn't talked about in most American History books, but his story means a lot to our tribe. John was one of our most well-known headmen in the Rogue River Wars (1851-1856). He was chief over an Applegate band located along the upper Rogue River. He was rumored to be over a hundred years old at the time of the war, but he was not at all decrepit. Old Tyee John was feared by the Jacksonville settlers and it was believed that if they could defeat John then all the meaningful resistance in Southern Oregon would end. Assault squads were sent after John and his small band which included women and children, but they were unsuccessful at killing him. John knew those cliffy hills and treacherous valleys better than anyone. His tactical skills and knowledge of the land kept him alive, but in the end, the truth was undeniable: his people would never be safe if they continued to live there. He agreed along with other headsman of the south that they would move to the Siletz Reservation in order to keep the peace and survive. Siletz, however, was never his "home" in his heart. After a few years on the reservation and seeing his people dying off, he attempted to go home to the Rogue area and was arrested and imprisoned. He was released back to the reservation, but John never made it back to the place his heart called home.
This is the context we wanted our youth to understand as went to visit this place. On a spiritual level, our journey south was also a means of reconnecting our ancestors with the lands of their origin. It was a way of putting medicine on a wound that cut through generations.
It's hard to put into words the cause and impact of historical trauma. It comes in many forms and is multi-faceted. Every tribe, every family, every person has their own experience. For our tribe, the Confederated Tribes of Siletz Indians, we have over 26 bands of tribal people and 10 plus languages and dialects. Our histories and cultures are rich and diverse with heritage and knowledge spanning up and down the west coast and beyond. However, among all the differences, there are common threads of trauma connecting our community. One trauma that we share is the physical and spiritual disconnect between homeland and people.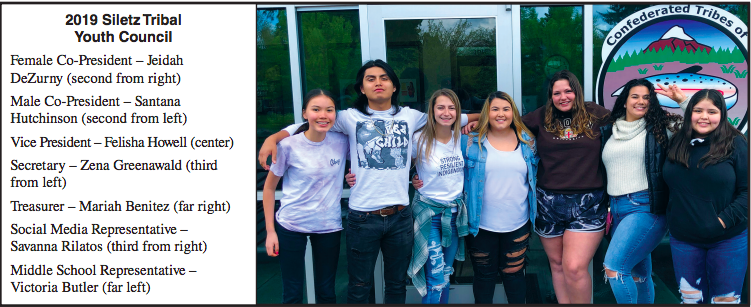 Each tribal band had its own unique relationship with the lands and rivers that sustained them. The hunting and fishing sites, the ceremonial and gathering sites were integral parts to a tribe's purpose and identity. The land, forests, and rocks carried the history and stories. The interdependent relationship of person and place built mental, physical, and spiritual balance that helped the people live in a good way.
When we arrived at Vesper Meadows, the history became obvious in the form of a big green road sign: Dead Indian Memorial Road. It was ironic because a group of live Indians were looking at the sign, but it was a tragic reminder of the loss that happened there. It was a loss that we didn't know in the form of dates and times or names and numbers, but we knew on an emotional level that we lost a loved one there. Most of us didn't know much about this particular stretch of land. It looked not too different than the typical pastures you would see on side roads around Oregon, cattle grass with a sprinkling of brush and trees. There was a dried-up stream that cut through the valley and young willows grew along the edges. We soon learned that this area was once a widely used source of our traditional food: camas bulbs. From May to June, the field would have been an ocean of purple and green. Camas produces a nutrient rich bulb that was essential for surviving the winter months. This was a place a tribe would have spent several months a year gathering, singing songs, making baskets, sharing stories, and burning back the encroaching trees to keep the meadow vibrant for the future.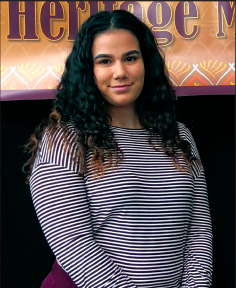 Our youth were given small paper bags and the task of gathering camas seeds. By early August, the camas flowers form seed pods that blend beneath the tall grass and white yampah flowers. We were helping collect seeds with the intention of restoring the camas fields. It was a small way of giving back to a plant that sustained our people for so long. It was also an emotional and spiritual way of honoring the ancestors that once gathered on those same grounds.
The youth also had the fortune of asking questions and listening to Grandma Aggie's stories. Aggie is the oldest living elder for the Takelma Band. She is a member of the International Council of 13 Indigenous Grandmothers. She travels the world as a water protector. She speaks at various events, teaching people that water is life, and that honoring, respecting, and protecting water is how we live in a more mindful and healthy way. Grandma Aggie also taught us that we shouldn't carry bitterness and sadness in our hearts despite the great tragedies that befell our ancestors. She shared that kindness was the best way of honoring them. By living in a good way with a good heart, we were healing those historical wounds that were passed down to us.
The youth were taught two Dee-Ni words at the beginning of our trip: "nuu-kwii-da-naa-ye" and "dii-n'ee-nee yuu-hi," which translates to "our ancestors" and "our land."The Dead Indian Memorial Plateau was the land of our ancestors. This is one of the places our tribes would have gathered foods and medicines, prayed, and sang. Countless generations tended those fields. The youth were given the chance to reconnect to this place. They could taste and smell and feel the land that is to this day is an important life source for the Siletz people.
On the same trip we tasted yampah bulbs for the first time in over 150 years. We ate the bulbs up on the plateau then gathered seeds on a meadow at the base of Table Rock about fifty miles north. The bulb tasted crisp like a sweet carrot, and we learned that our ancestors used yampah as an energy booster for hunting or other physically strenuous activities.
It's hard to quantify the impact that these types of experience have on our youth. We know they learned about language and history, about leadership, land and water conservation. But on a deeper level, by learning about their ancestral homeland, they also learned about themselves. Grandma Aggie reminded them that healing from the past involves living positive positively and lifting each other up. She taught our youth that we should not only be kind and respectful to our neighbors and communities, but also respectful to the rivers and land that keep us alive. We honor our ancestors by honoring the places they called home, by becoming the stewards of the land and paying back the gifts given to us. We are very thankful to the OJJDP and BLM for helping us restore this relationship to our ancestral lands and helping us heal as a community.
Shu' aa-shi nin-laaa-shi nu'-la, (thank you all)
– Jacob Reid, Youth Development Program Coordinator
This story was shared by the OJJDP Tribal Youth Resource Center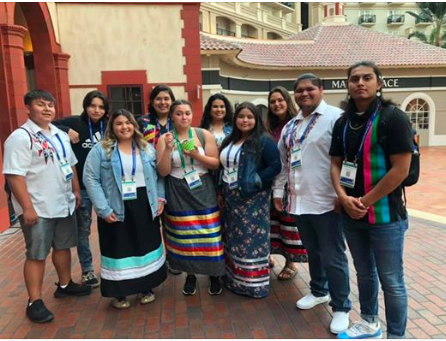 Jeidah DeZurney is currently the Siletz Youth Council Co-President. DeZurney was nominated to become a UNITY Earth Ambassador by a member of her community, meeting criteria that included demonstrating leadership potential, showing an interest in protecting the environment, and experience and participation in community service projects.  As part of the 2019-2020 class of UNITY Earth Ambassadors,  DeZurney will participate in training sessions and informational workshops to increase their knowledge of environmental issues affecting Native America, learn to serve as an ambassador to increase awareness of the issues affecting the environmental quality on Native lands, and promote the efforts to address environmental concerns within the nation's Native communities. Topics will focus on, but not be limited to, recycling, conservation, regeneration, and restoration.
Savanna Rilatos, who is the UNITY Siletz Tribal Youth Council's UNITY Social Media Representative, is a proud member of the Confederated Tribes of Siletz. Her tribal bands are Galice Creek, Molalla, and Yamhill. She currently attends Brown University in Providence, Rhode Island and will graduate in 2020 with degrees in Political Science and Ethnic Studies with a focus in Native/Indigenous Studies.As a UNITY Peer Guide, Rilaltos holds an youth advisory role for the Healing Indigenous Lives Initiative, made possible by a cooperative agreement (2018-TY-FX-K002) between UNITY, Inc. and the US Department of Justice, Office of Justice Programs, Office of Juvenile Justice and Delinquency Prevention. UNITY, with its trainers, youth guides, and mentors will offer regional trauma-informed youth leadership development trainings over the next two-years. These peer led asset mapping, youth advocacy and movement building workshops will collect Native youth feedback, from those who have been impacted by trauma and the Juvenile Justice system. Rilatos explained, " I am excited to bring my platform, which is 'Culture is Prevention' to Native youth all over to make a difference in our communities, and make UNITY more accessible to our Northwest youth."
For More Information, or to request a UNITY Peer Leader to participate in your youth training, contact Program Manager LorenAshley Buford at la.buford@unityinc.org, or Call UNITY National Headquarters: 480-718-9793