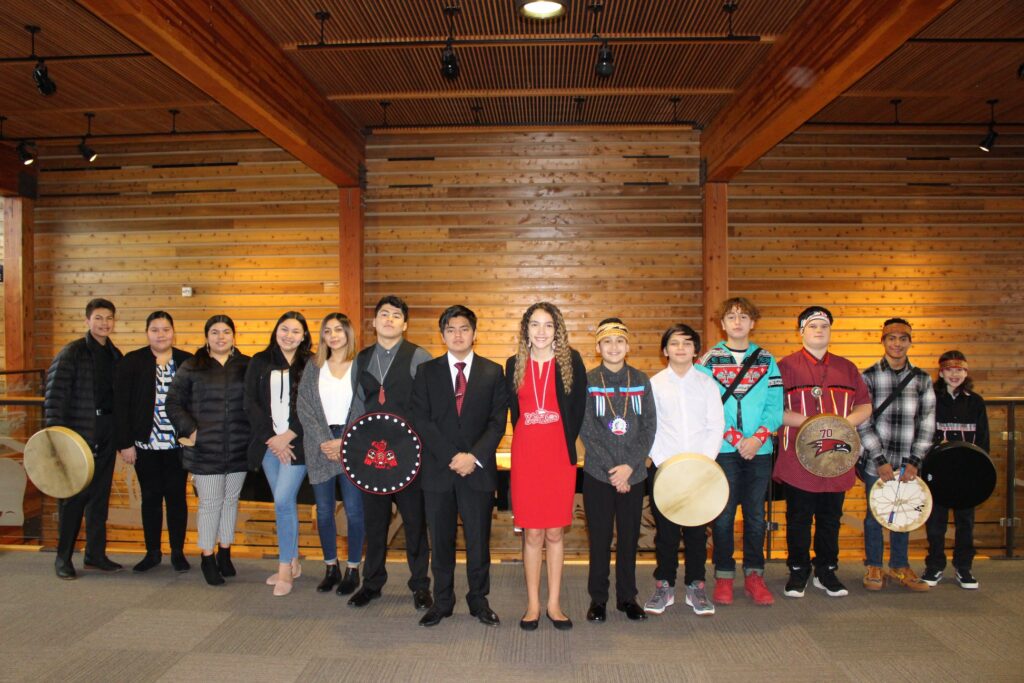 Tulalip News shares "The future is bright! Congratulations to the Tulalip Senior and Junior Youth Council members who were officially sworn into office by the Tulalip Board of Directors this morning!" These 14 future leaders were elected by their peers to guide them through 2020 and ensure their collective voice is heard on important community-wide issues, and also that the youth are properly represented at local gatherings.


Throughout the year, the Youth Council will be hosting and participating at local workshops and events, helping shed light on an array of topics and problems Indigenous teens often face in today's society, all while gaining the skills, tools and knowledge about how to successfully operate a sovereign nation.  [Photos courtesy of Malory Simpson]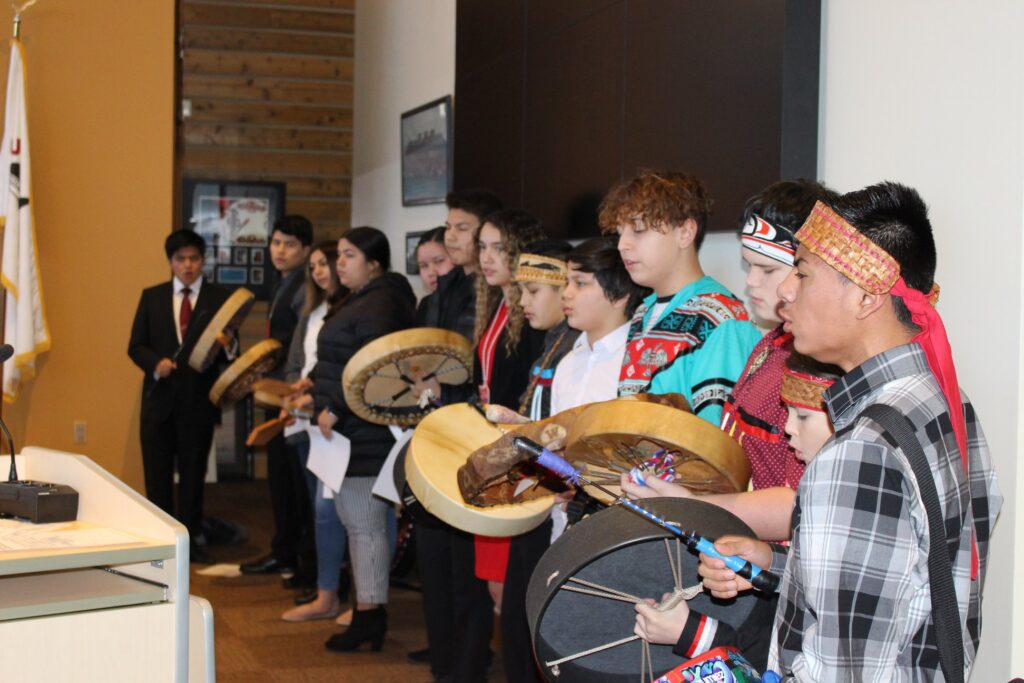 The newly elected Tulalip Youth Council were sworn into office today to begin their 1-year term serving their peers and community. These young leaders are stepping into their new roles with lots of ideas and motivation to provide support in areas of prevention, environmental protection, youth & community engagement, traditional and cultural revitalization/sustainability and so much more.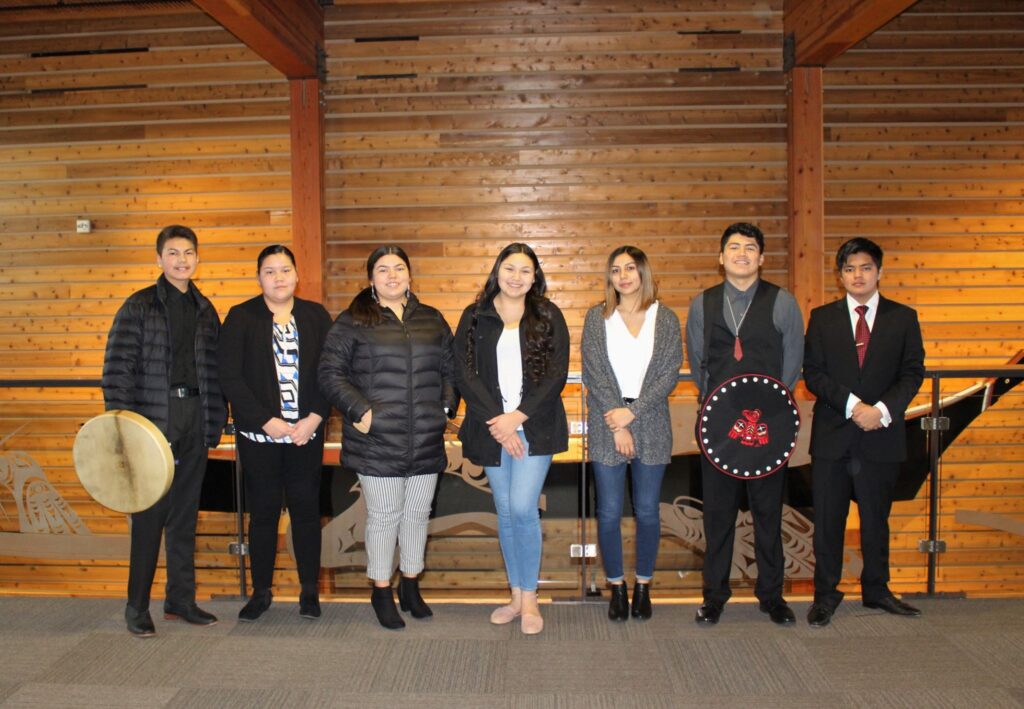 2020 Tulalip Youth Council:
SENIOR COUNCIL
Kaiser Moses, Chairman
Juan Hernandez, Vice-Chairman
Clara Foster, Secretary
Shalana Mclean, Treasurer
Kendra Mclean, Officer I
Shylah Zackuse, Officer II
Sebastian Gomez, Media Coordinator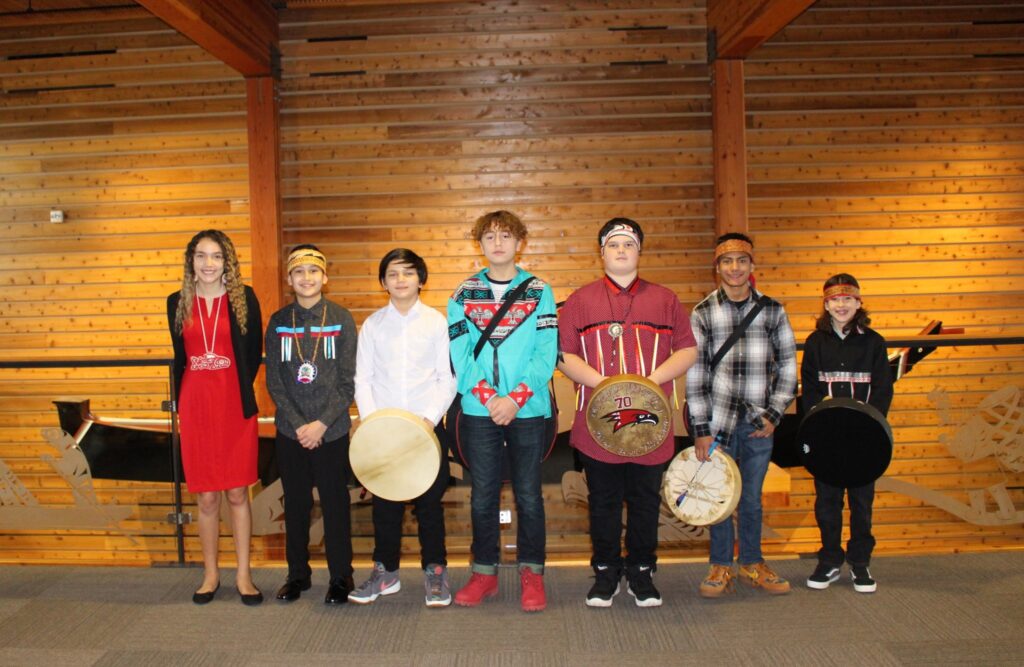 JUNIOR COUNCIL
Julianna Fryberg, Chairwoman
Adrian Jefferson, Vice-Chairman
Kane Hots, Secretary
Garrett Turner, 6th Grade Rep.
Johnathon "JD" Rinker, 7th Grade Rep.
Tarynn Fryberg, 8th Grade Rep.
Image Morris-Enick, Media Coordinator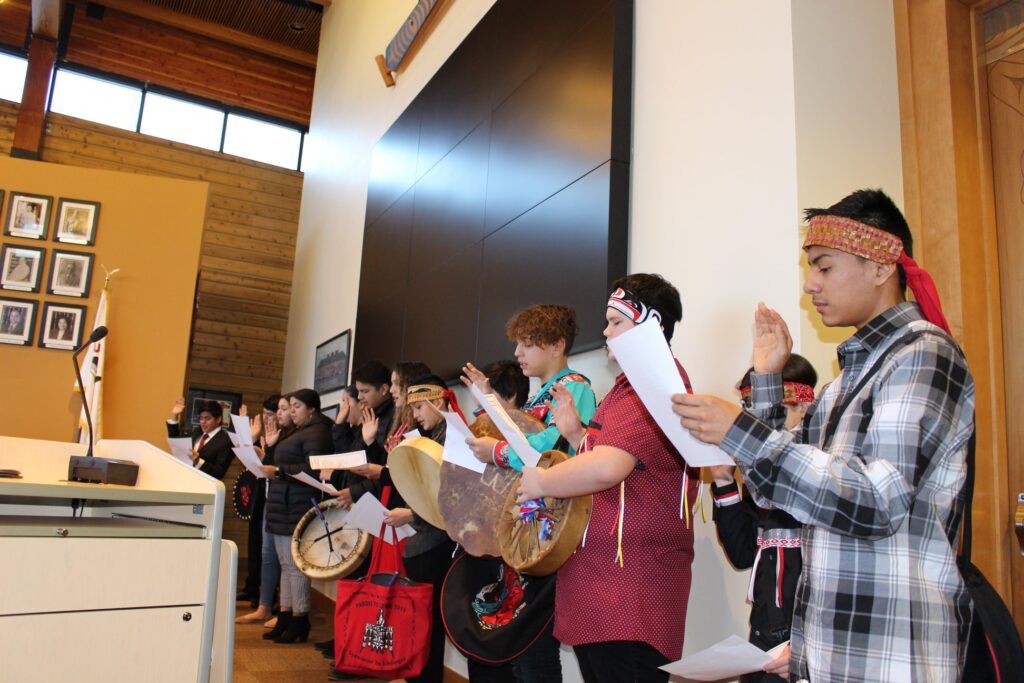 Our youth are the leaders of today and they will continue to blaze a trail for youth and adults alike. Watch for updates and reach out if you would like to participate or support.