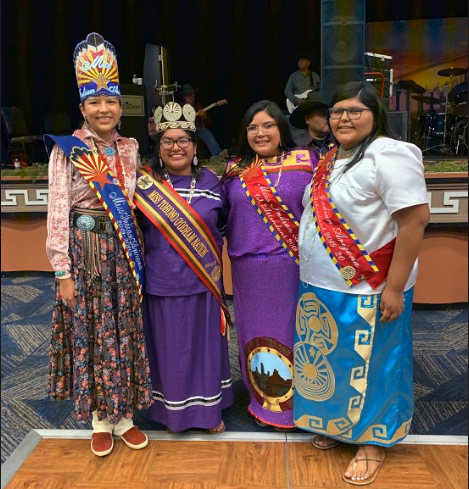 UNITY youth cheer on one of their own during the 2020 Miss Tohono O'odham Nation Pageant! On January 19, Miss Indian Arizona, and current UNITY Intern, Audriana Adzaan Mitchell, attended the Miss Tohono O'odham Nation Pageant. Audriana serves her community in many capacities as a UNITY Peer Guide, advocating for decreasing native youth incarceration rates through the Healing Indigenous Lives Initiative. This event was held at the Desert Diamond Casino in Tucson, Arizona.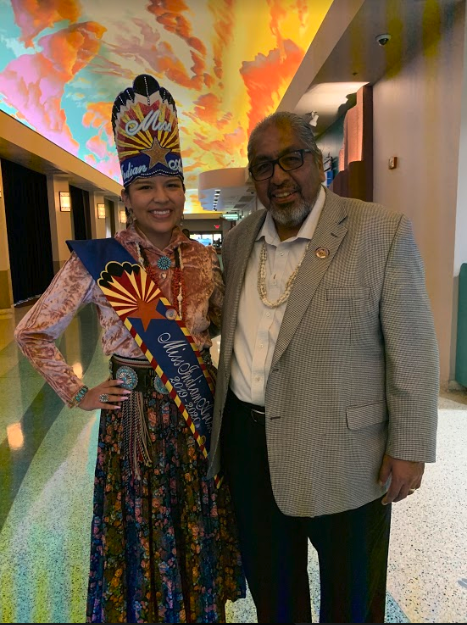 It was momentus for UNITY youth leaders to come support each other in their endeavors. Many royalty from nearby communities came to support the contestants as they vied for the title. Each of the contestants got to showcase their culture and share their platforms for then next year. Following the pageant there was a dance where the community can celebrate the incoming and outgoing royalty.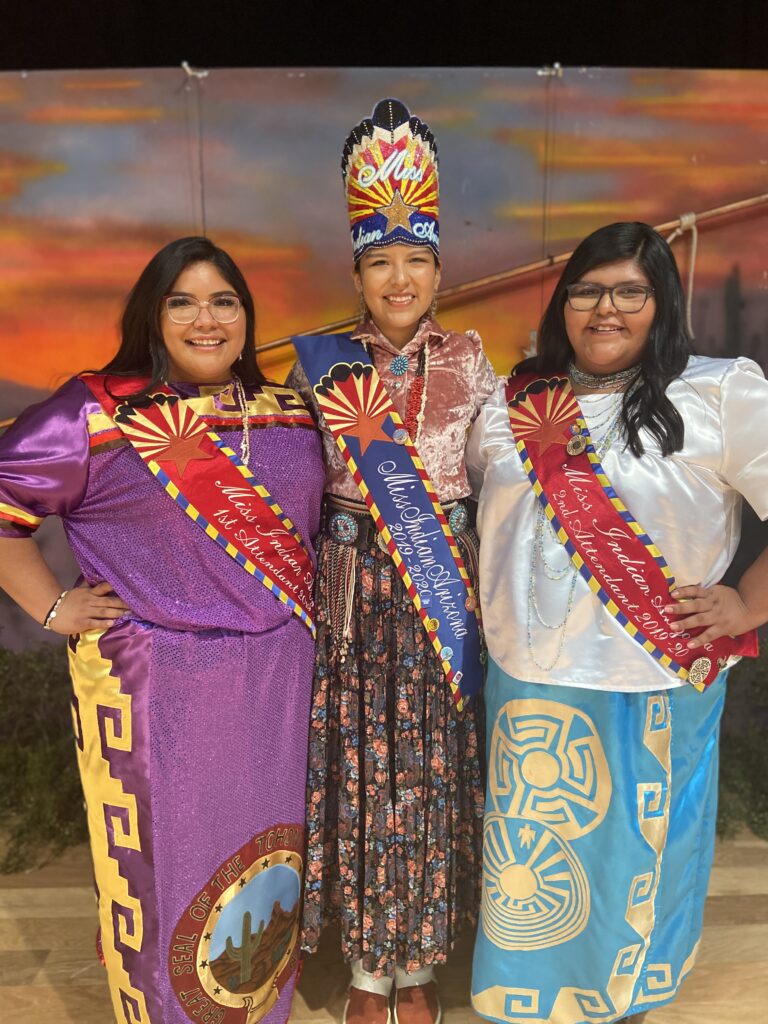 Congratulations to the newly crowned Miss Tohono O'odham Nation, and current President of the Tohono O'odham Nation Youth Council, SuNigh Antone! The Tohono O'odham Nation Youth Council is one of the largest UNITY delegations in the country and continue to grow in their years of service. UNITY is always excited to see our youth strive to be leaders within their own communities. We are proud of each of the contestants that took the initiative to represent their community and wish them the best through their reigns!