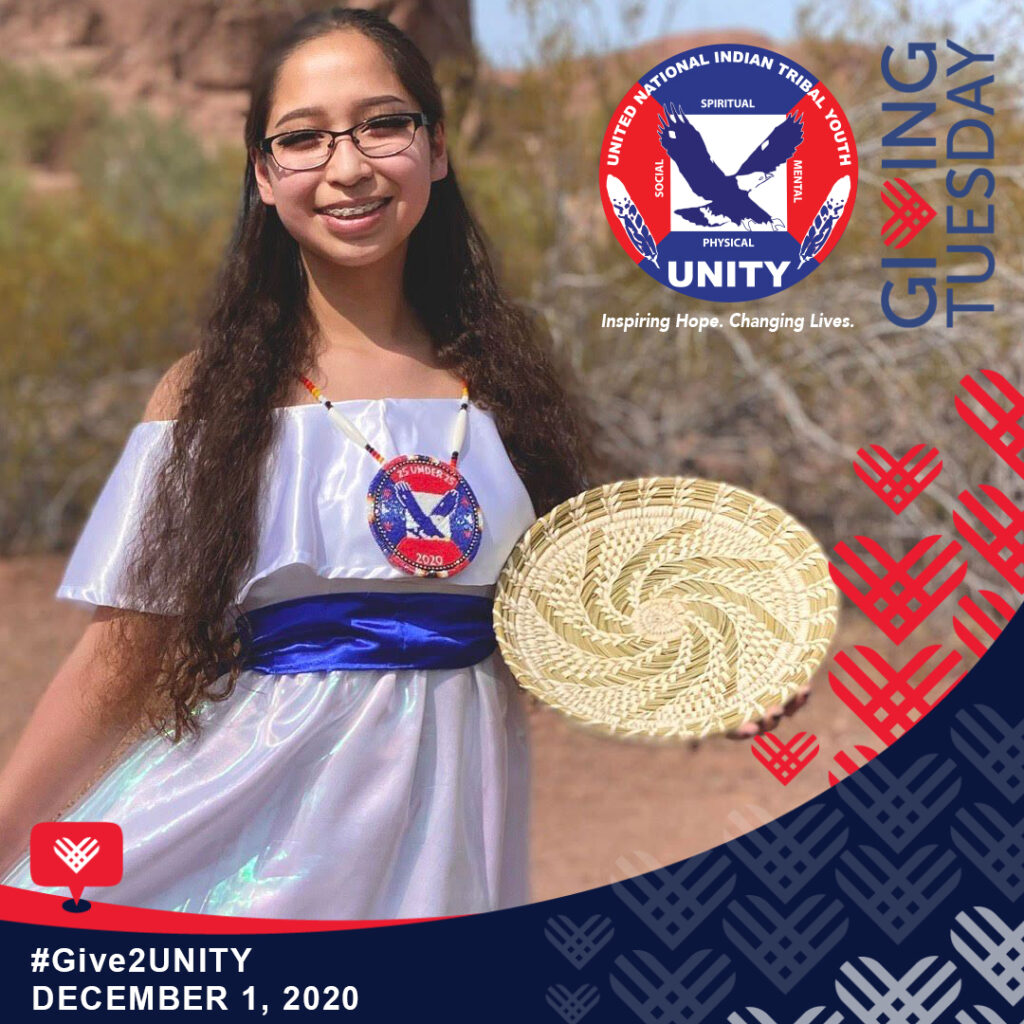 Each year, dozens of our Native youth reach out to UNITY inquiring about funding opportunities to attend the largest Native youth leadership gathering, the UNITY National Conference. With 2020 being the year of virtual events due to the on-going pandemic, we know our youth are looking forward to gathering in person once again. Thus, UNITY is pushing forward and planning our 2021 National UNITY Conference, slated for July 2021. 
With that, we are using #GivingTuesday – a global day of giving that harnesses the collective power of individuals, communities, and organizations to encourage philanthropy and celebrate generosity worldwide – to raise money for National UNITY Conference registration scholarships for deserving Native youth.  
We hope you will consider giving to UNITY on December 1, 2020, and help us meet our goal of $5,000 this year. Click here to donate now or on #GivingTuesday. 
Thank you for your on-going support.