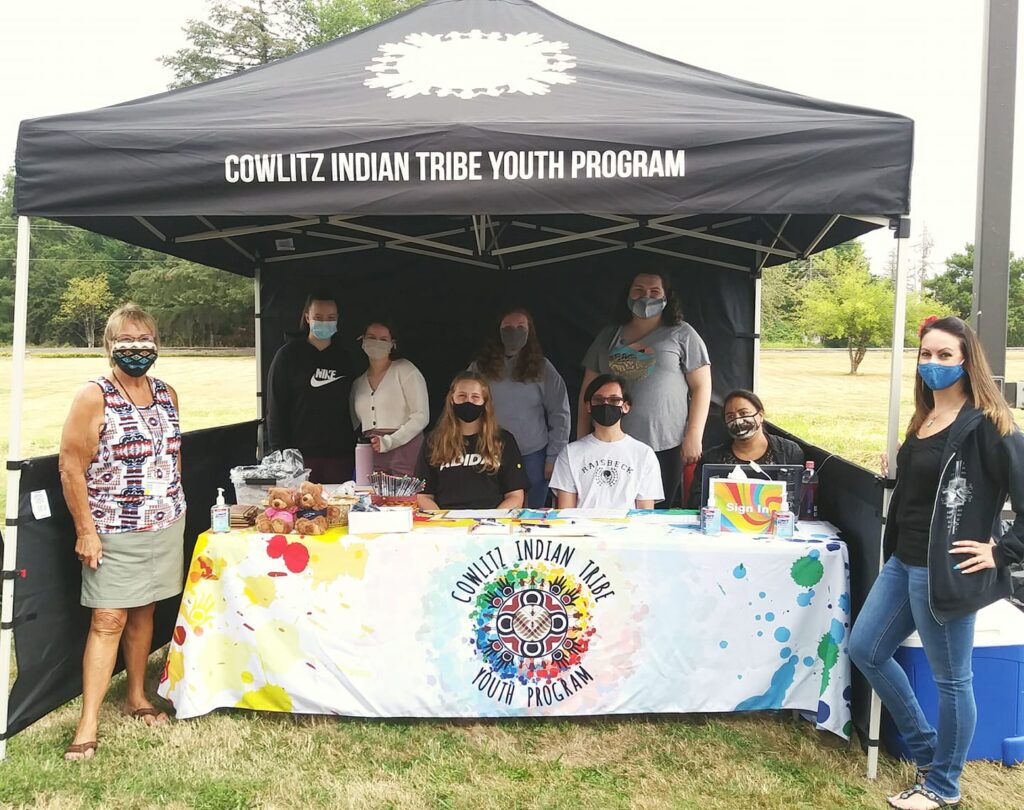 The Cowlitz Indian Tribe Youth Council recently held its annual Fall retreat, which was held virtually. The Cowlitz Tribe is made up of Southwestern Coast Salish and Sahaptan people who are Indigenous to the Pacific Northwest located in Washington state. The retreat agenda was filled with guest speakers covering important topics such as youth empowerment, tribal history and language, and finances. In addition, the youth council accepted nominations for officers and held its election.
UNITY's executive director Mary Kim Titla and Office manager/Project Support Assistant Tami Patterson we're invited to participate to discuss UNITY's youth programs and opportunities to support and a power Native youth. "It was wonderful to connect with the youth from the Cowlitz Indian Tribe. We not only shared information but try to have some fun during the presentation. We are always open to engaging with Native youth around the country and hearing their feedback about what UNITY has to offer. A big thanks to organizers for the invite!," said Titla.
Newly elected officers are as follows:
Cynthia Reck, 15, Chair
Stacie Spahr, 16, Vice-Chair
Meya Rohbock, 16, Secretary
Nigel Barnett, 17, Treasurer
UNITY wishes the newly elected officers a productive year!