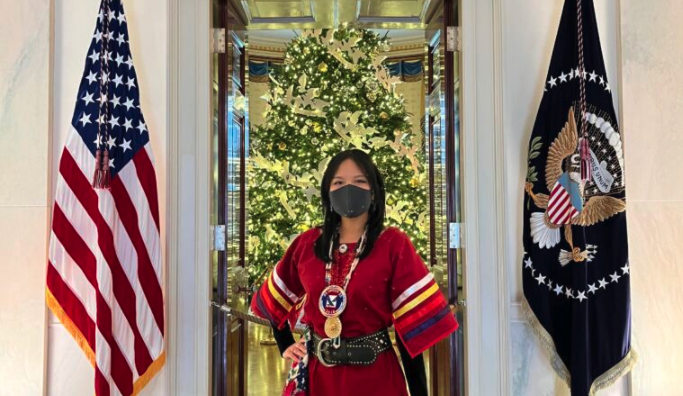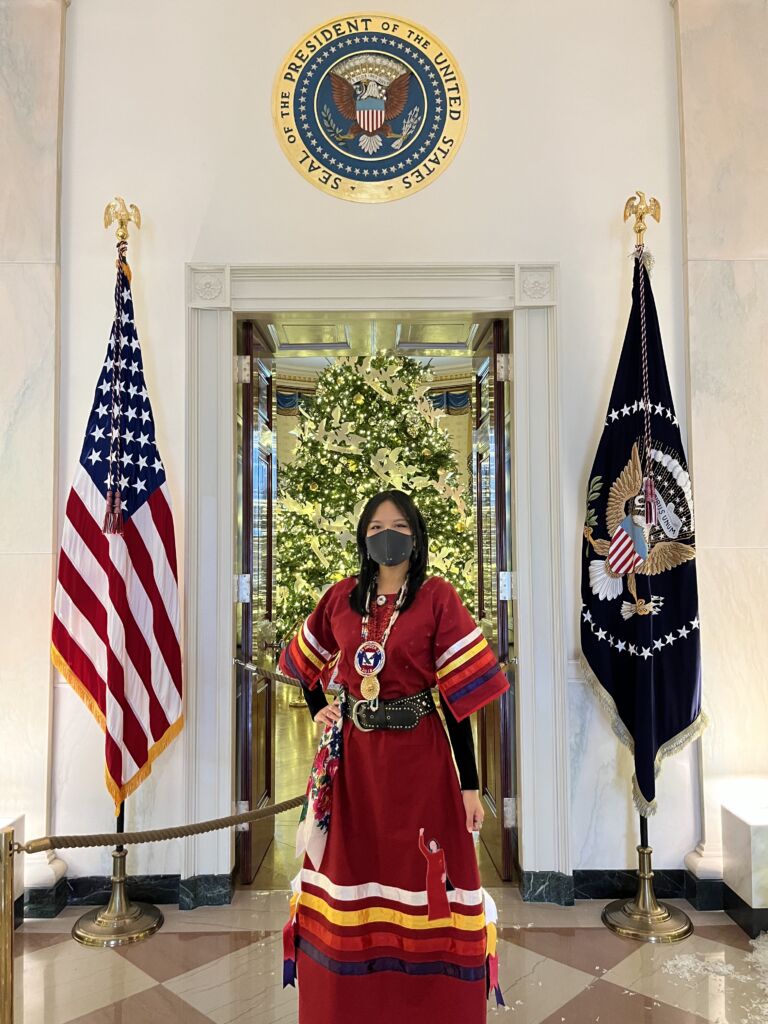 On December 18, 2021, I had a great opportunity to take a tour of the White House and see all of the decorations they had put up for the holidays. I was contacted by Mary Kim and informed that UNITY would like to send me to represent on their behalf. I am very thankful to UNITY to think of me when choosing a representative but also to allow me to bring my mom and grandma to experience it as well. 
We traveled to Washington D.C. the day before and arrived at our hotel that was just 2 blocks away from the White House. That night and the following morning we were able to walk around town and indulge in some of the local activities and food spots. When the time of our tour came closer we got ready in our formal and traditional attire to go to the White House.
The actual tour of the White House was a self led tour, which allowed us to take our time to fully enjoy the interior and how well it was all decorated. We were able to walk through the first two lower floors on the East side of the building. All of the rooms we were able to look at had at least one or more Christmas trees that were each beautifully decorated. There were also live performances of Christmas music being played by classical musicians upon entering and leaving the White House.
Overall it was an amazing opportunity to walk the halls of the White House and get to see all of the historic portraits and rooms of former Presidents and First Ladies. I am very grateful to have been able to witness such an event and get to experience it with my mom and grandma as well. We all fully enjoyed ourselves and thank UNITY for giving us this opportunity.