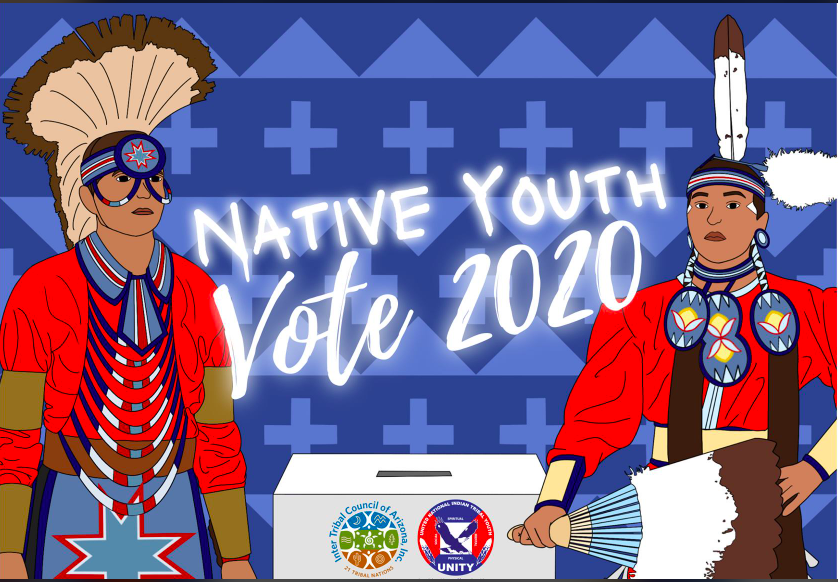 WE WANT YOU TO BECOME PART OF A NATIVE YOUTH VOTING SQUAD! 
2020 could be the year of the young voter! You can be a part of it. All you have to do is register to vote and encourage one of your peers to do the same. Doing so means performing your first real civic duty! We are looking for Recruit at least 12 youth councils and 5 individuals to sign up to become Youth Squad members for the purposes of recruiting their peers to become new voters!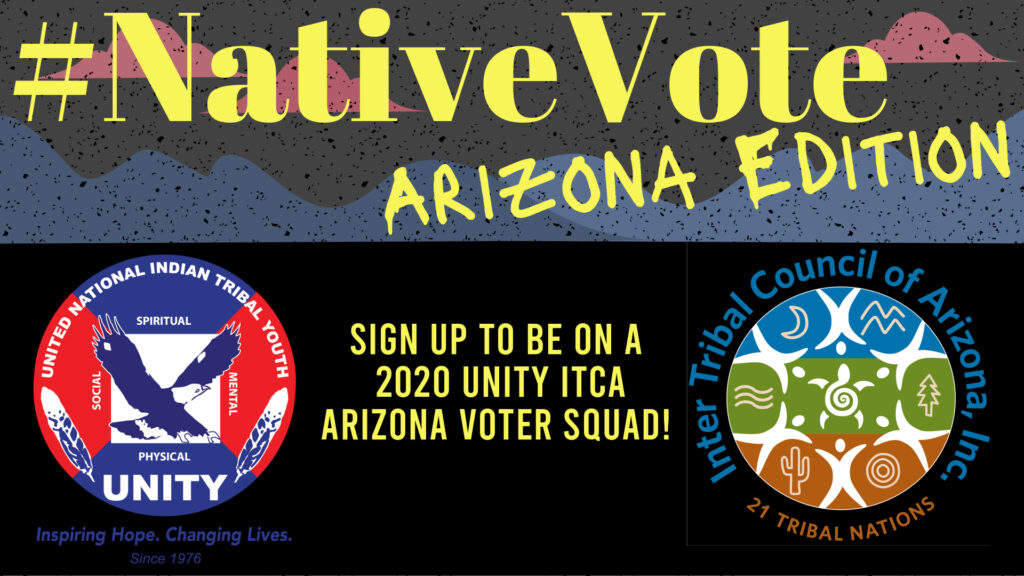 Young people have the ability to wield significant political power: According to recent census data millennials and Gen Z members make up 37% of eligible voters, about the same share of the electorate that baby boomers and pre-boomers make up. But for decades, youth voters have showed up to the polls in low numbers. 
UNITY and the Intertribal Council of Arizona (ITCA) are now recruiting Arizona youth councils and Arizona youth to take part in an aggressive Native youth voter registration campaign and to sign up to become a Native Youth Voting Squad member!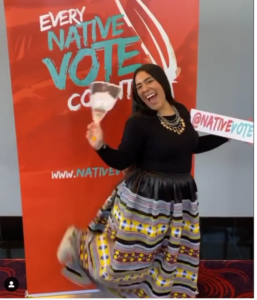 Here's how it works! 
Step 1: Recruit two people to join your squad.
Step 2: Go to this link to sign up! Once you sign up, you'll receive additional details on civic engagement including voter information, exclusive trainings and briefings, and resources to build your squad!
Step 3: Commit to developing a strategy to get young people registered to vote!
Step 4: Submit an article about your experience! 
Check UNITY's website and social media platforms for the latest updates! 
Remember, every vote and every voice matters! 
For more information, contact Mary Kim Titla at mk.titla@unityinc.org.